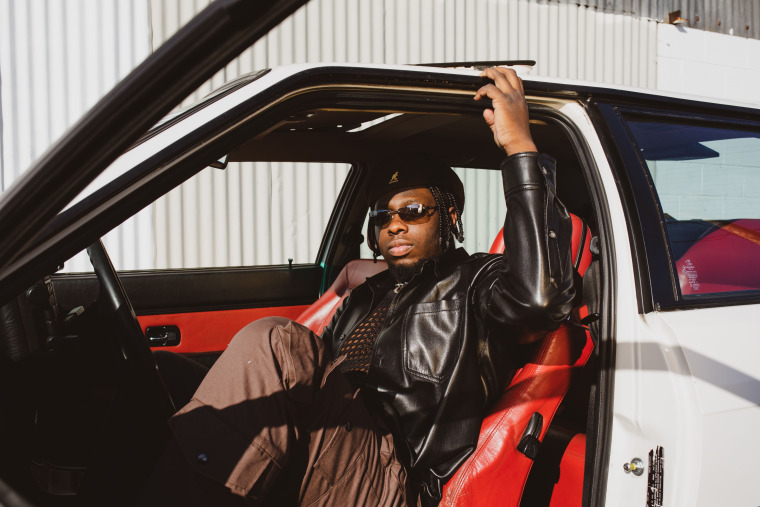 The FADER's "Songs You Need" are the tracks we can't stop playing. Check back every day for new music and follow along on our Spotify playlist.
BLK ODYSSY, the musical project of New Jersey-born, Texas-based artist Juwan Elcock, explores the horrors of violence and nuanced textures of love and loss through funk. On BLK VINTAGE, he does this by reflecting on how violence persists through alcoholism, paranoia, and memory. His music can sound like a patchwork quilt made out of decades of funk and soul, as if he's unconsciously referencing his parent's CD booklet.
On "GHOST RIDE," Elcock's weary voice curls and bends as he sings about ignoring warnings from his grandmother, allowing the slow-burning jam to muddle the chorus into a stew of sounds. "But why is it so that the world doesn't know/That all my brothers drowning slow," he asks at the end of his verse, ending a stressful build. But it's Mereba's angelic voice, caught in-between the smoky horns and gentle boom-clack, that clears the gray skies hanging over this song. "Move too fast? Well, that depends/Grandmommy, please understand," she raps with a slippery flow. Their voices blend together in the final chorus, resulting in a hypnotizing moment of bliss.