Daphni bounces along in video for new single "Mania"
Cherry is out October 8.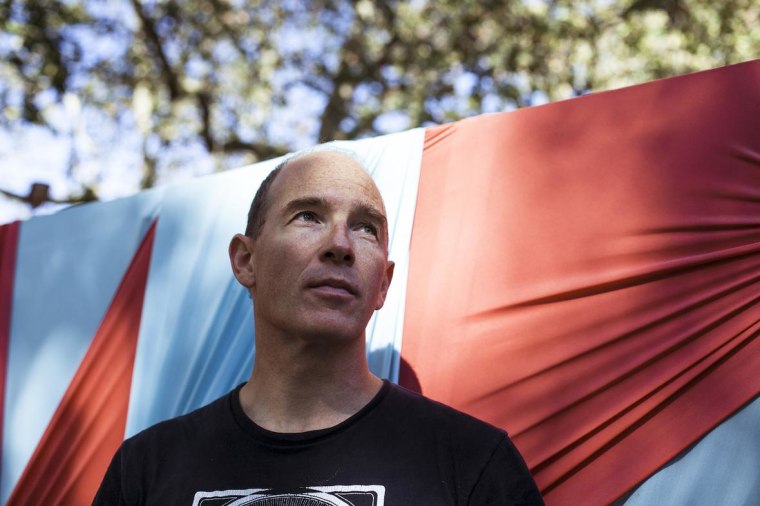 The music of Dan Snaith doesn't stick to one mood. A standout function in the electronic producer's discography, though, whether as Caribou or Daphni, is how it retains its sense of sincere playfulness as it commands your body to the dancefloor.
"Mania," his latest Daphni single, goes all in with this tendency right from the jump: sproingy, acidic notes dance around chopped vocals and a thumping beat set the stage for a sparse techno jam, then a constellation of arpeggios descend like magic to switch everything up. The joyfulness extends to the track's music video, wherein a person in a poodle mask trampolines as their face is covered with emojis. Watch it below. Daphni's new album Cherry is out on October 8 and you can listen to its lead single "Cloudy" here.