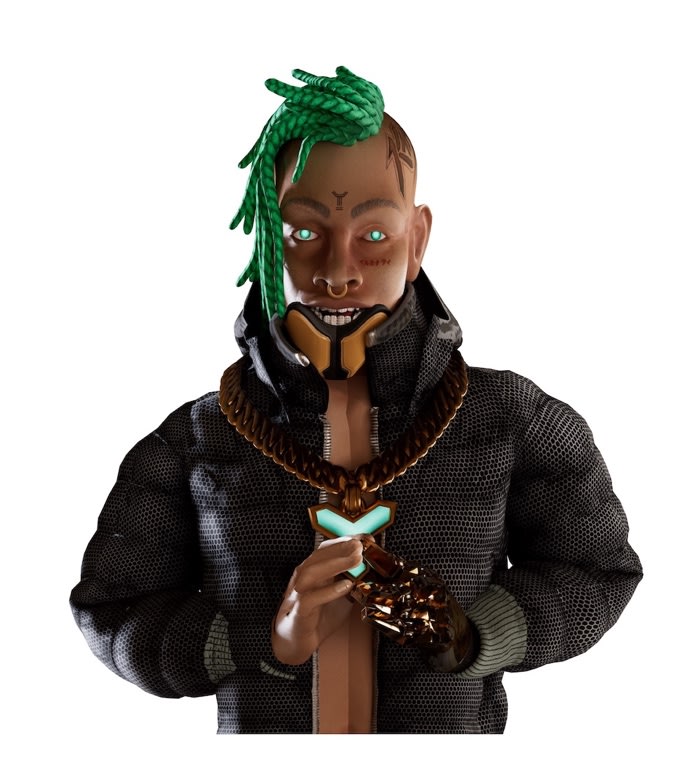 FN Meka is an animated character created by Factory New billed as an "Augmented Reality" rapper. The music released under FN Meka's name is voiced by a real person, but the use of A.I. in creating the lyrics and instrumentals led to his billing as an "A.I. powered robot rapper" in a 2021 press release and subsequent press coverage. This month, Capitol Records announced the signing of FN Meka and released the single "Florida Water" featuring Gunna and streaming personality Clix. Since then, a clip of an old Meka song containing the n-word resurfaced and went viral. Now, Capitol Records has announced that FN Meka is no longer signed to the label.
A representative of Capitol Music Group confirmed the drop in a statement to The FADER:
CMG has severed ties with the FN Meka project, effective immediately. We offer our deepest apologies to the Black community for our insensitivity in signing this project without asking enough questions about equity and the creative process behind it. We thank those who have reached out to us with constructive feedback in the past couple of days—your input was invaluable as we came to the decision to end our association with the project.
Capitol's move arrived hours after the advocacy group Industry Blackout blasted FN Meka's signing in a statement: "It is a direct insult to the Black community and our culture. An amalgamation of gross stereotypes, appropriative mannerisms that derive from Black artists, complete with slurs infused in lyrics."
The signing of FN Meka is especially insensitive, the statement claims, in light of the ongoing RICO charges faced by Gunna, who features on the song "Florida Water" with Meka. "This digital effigy is a careless abomination and disrespectful to real people who face real consequences in real life. For example, Gunna, a Black artist who is featured on a song with FN Meka, is currently incarcerated for rapping the same type of lyrics this robot mimics. The difference is, your artificial rapper will not be subject to federal charges for such."
Have you lost your FN minds? @capitolrecords @capitolmusic pic.twitter.com/TxbqDhJmv0

— Industry Blackout #IndustryBlackout (@industryblkout) August 23, 2022