Björk announces solo career-spanning podcast
The experimental songwriter will explore the creation of her first nine solo albums on the upcoming podcast Björk: Sonic Symbolism.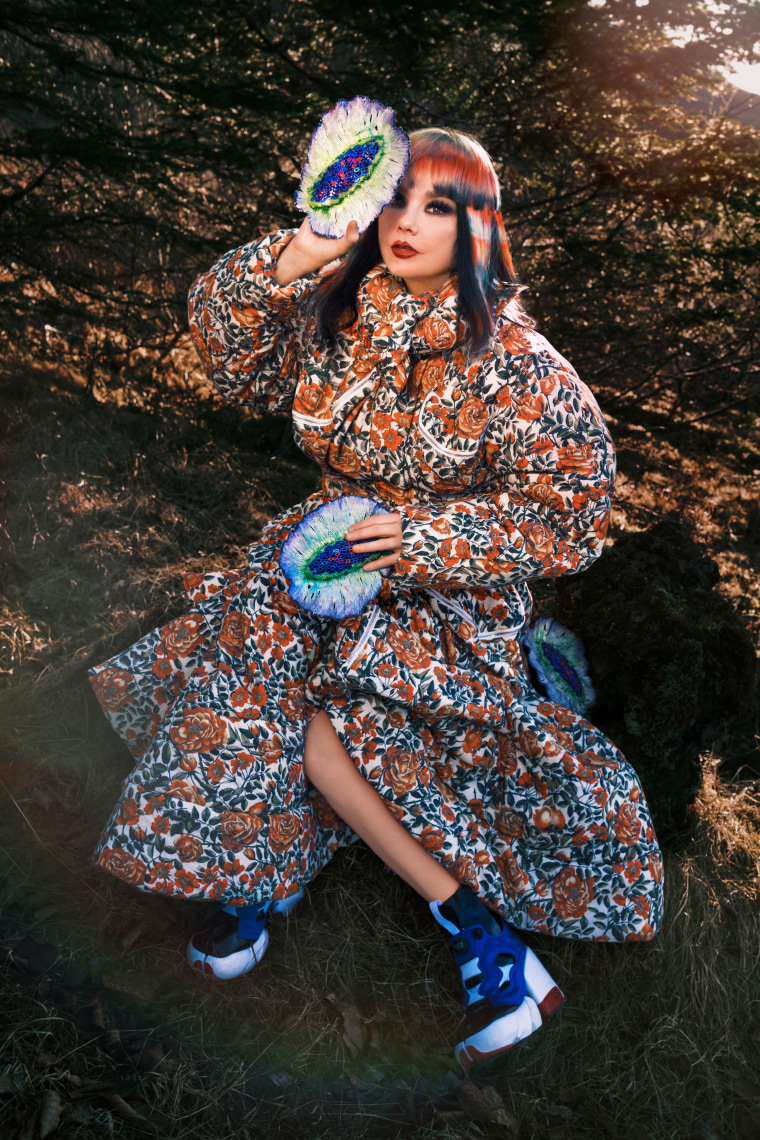 Björk is starting a podcast. Björk: Sonic Symbolism is created and hosted by Björk and will explore "the textures, timbres and emotional landscapes" artist's acclaimed solo discography, from 1993's Post to 2017's Utopia, according to a press release.
Each episode will cover the different inspirations that went into the album in focus, from creative ones to events shaping Björk's life during writing and recording. Philosopher and writer Oddný Eir and musicologist Ásmundur Jónsson will appear in conversation with Björk promising "never before told" stories.
If Björk's statement on the project is anything like the podcast, Björk: Sonic Symbolism will be an illuminating look into one of the millenium's most vital songwriters. Read it below:
"When I get asked about the differences of the music of my albums, I find it quickest to use visual short cuts. That's kind of why my album covers are almost like homemade tarot cards. The image on the front might seem like just a visual moment, but for me it is simply describing the sound of it. I try to express it with the colour palette, the textures of the textiles, with what I am holding, the posture I am in, and the angle of it shows its relationship to the world. Also, the emotion of the mouth tries to share the overall mood of the album. Perhaps you can call it some sort of a sonic symbolism? Most of us go through phases in our lives that take roughly 3 years, and it is not a coincidence this is also how long it takes to make an album or a film. This podcast is an experiment to capture which moods, timbres, and tempos were vibrating during each of these phases."
The first three episodes of Björk: Sonic Symbolism premiere on Thursday, September 1, with a single episode each dedicated to the album Debut, Post, and Homogenic. New episodes will premiere weekly through October 13.
Björk's tenth studio album Fossora (which, interesingly, does not appear to have its own podcast episode) is out soon. The project is "a pacifist, idealistic album with flutes and synths and birds," Björk said to The Guardian in a recent interview.