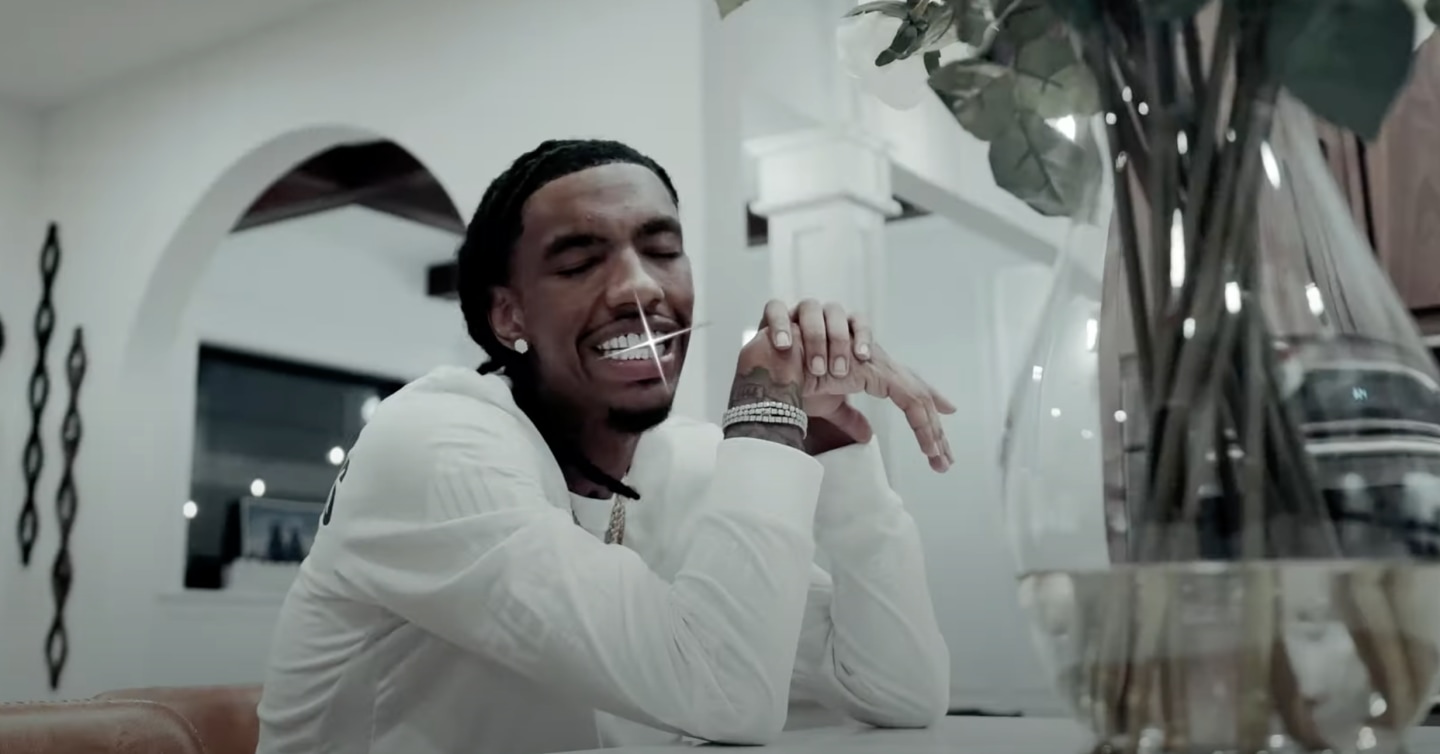 Every week, The FADER's Brandon Callender shares his highlights from across the rap world, from megastar artists to the deep underground.
DB.Boutabag – "Salty"
"I am not rapping, I'm just shit talking on these beats," Sacramento's DB.Boutabag mumbles in the intro of "Salty." For what it's worth, it's a pretty accurate description of the song. DB.Boutabag sounds annoyed as hell that he has to ask people not to step on his Off-Whites and absolutely disgusted by people who flex money that isn't theirs. "Broke the bitch off now she slappin' Summer Walker," he smirks over Lonis and SpaceOnTheBeat's subdued funky production. Hearing him talking about how fed up with other people he is over such a cheery beat kills me.
Zai1k – "Dump It Dummy" (feat. 2Rare)
The latest advancement in club rap technology has arrived. After taking the northeast by storm, the wave's now hit Florida, and the state is putting its own nimble twist on things. Broward County's Zai1k and Miami SoFloJook producer Tre Oh Fie joined for the breezy and plucky "Dump It Dummy" last month, and it's now got an updated with Philadelphia's 2Rare, whose "Cupid Remix" has been playing at a very low volume at the back of my mind for months now. Throwing 2Rare on here makes sense: his songs are just as bubbly and easygoing as the original, and while they can get as frenetic as Bandmanrill's, 2Rare tries to keep things as PG-13 as possible. (If you're wondering about 2Rare's hairline chalk, though, I can't explain that. The Philly kids are menaces.) Regardless, Zai1k and 2Rare make the dancefloor sound like a place to fall in love.
Ot7Quanny, NR Boor, and Glockboyz Teejaee – "I Like"
There's been an influx of Detroit-style production hitting the streets of Philadelphia lately, which makes the link-up between Philadelphia's Ot7Quanny and NR Boor, and Detroit's Glockboyz Teejaee's link-up on "I Like" so exciting. They're all armed with flat affects and soul-piercing punchlines, but none of them rap alike. Teejaee manages to make his fast-paced life sound boring, NR Boor's dead-eyed tales sound like they're coming from someone who's seen it all, and Ot7 Quanny's lethargic voice hides his menacing threats behind a barrage of Jesus Shuttlesworth and jokes. "40 split him right in half, now he an English muffin," Quanny raps. It's like he's daring you to laugh.
DJ Lucas and Bruiser Wolf – "Hit After Hit"
Send Western Massachusetts' DJ Lucas on a trip to any state in the country, and he'll find a rapper from there that can match his regionally-specific oddball energy. In New York, it's Wiki's heartwarming raps, and over in New Jersey, it's the scrappy 2oo4 collective. In Michigan, that honor goes to Bruiser Wolf, who joins Lucas on the soulful "Hit After Hit." They're both cartoony rappers who live for long-winded punchlines that might leave you rubbing your temples. While Bruiser Wolf's punchlines are his way of putting you on game, Lucas' are more like hearing someone run through a Rolodex of references. "Please don't make me increase the gritty like I'm Lloyd Banks," Lucas raps, stealing Bruiser's stop-and-start flow for a few bars. "Life's a marathon… I didn't win yet."