Song You Need: Laila Sakini offers layers of healing sound on "The Light That Flickers In The Mirror"
The experimental composer's new album Paloma is out on November 4.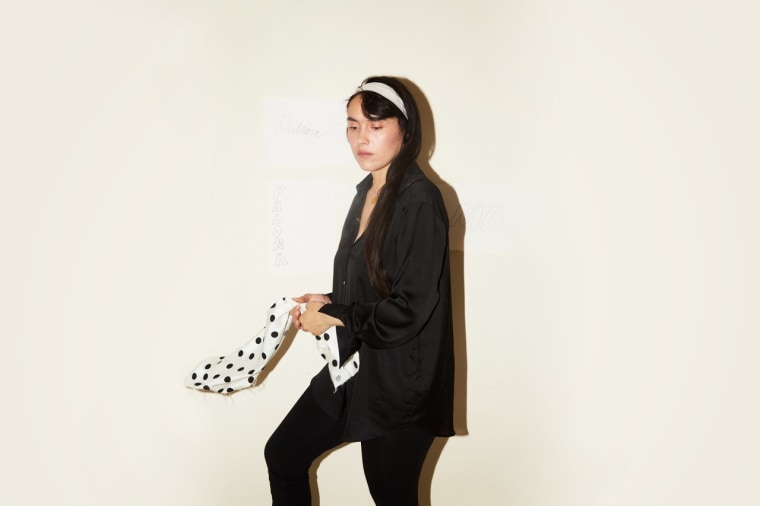 The FADER's "Songs You Need" are the tracks we can't stop playing. Check back every day for new music and follow along on our Spotify playlist.
For children fortunate enough to be at a school with a music department, their introduction to the subgenre of noise comes at an early age: when the teacher, steeling themselves for the cacophony to follow, opens up the cabinet containing the recorders. Is there anything more dissonant than the sound of 25 six-year-olds playing 25 distinct, tortured renditions of "Jingle Bells" simultaneously? Scenes like these mean that for many, the recorder is synonymous with, at best, a childish folly.
Laila Sakini is here to offer a rebuttal. The London-based, Melbourne artist has shared a new song called "The Light That Flickers In The Mirror," the first single from her upcoming fourth studio album Paloma, out November 4 via Modern Love. The first notes belong to a recorder, its melody draped in reverb that hints at the plaintive composition to follow. Sakini assembles the elements of the song like pieces of a broken mirror that still contain a reflection: the gentleness extends to her voice, seemingly hoarse as though from screaming, and the piano melodies, all layered to create a dense sum out of its hazy parts. Simple, clean, and with seemingly endless depth, Sakini's new song is the perfect soundtrack for newly discovered perspective.