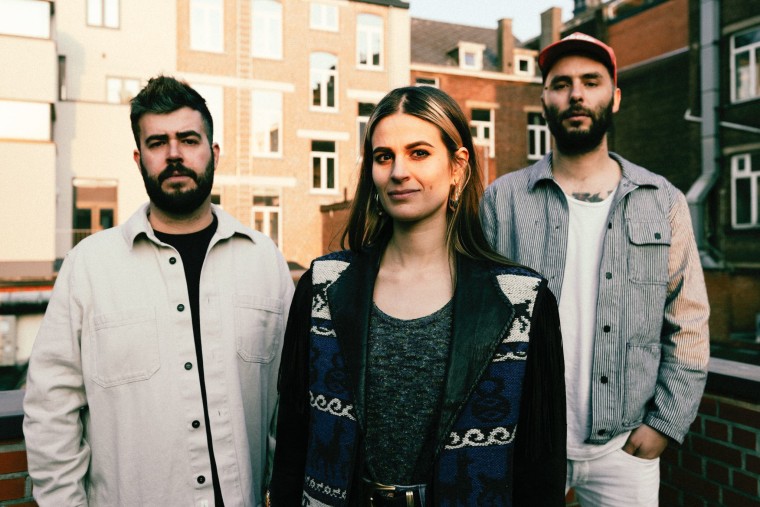 The FADER's "Songs You Need" are the tracks we can't stop playing. Check back every day for new music and follow along on our Spotify playlist.
Brutus are the kind of band that thrive in the depths of struggle. The Belgian post-hardcore band's angst – and their creative ways of channeling it – went from notable to truly remarkable upon the release of their sophomore project, Nest, in 2019. It was there that Brutus let up on the fusillade a little bit for moments of more pronounced, post rock-y calm that were still no less scorched with black smoke. The explosiveness had a new life: At their best, Brutus make music that makes the mosh pit feel like the center of a new big bang.
"Victoria," the third single from Brutus's upcoming third album Unison Life, is a song eager for the tumult of adolescence to subside as the pressures of adulthood squeeze ever tighter. Stephanie Mannaerts, Brutus's bandleader and emotional lynchpin, sinks her fingernails into the cliff's edge as she struggles to regain control: "Teenage problems / It's your call to face them / Teenage, twenty-something teenage." The soaring composition peaks on the chorus for transcendence worthy of Sigur Ros that's framed around an old Evanescence lyric. "Wake me up inside," Mannaerts pleads, "when the light strikes again / There is another way to find." Somehow, Brutus have made our collective ennui sound like no less than an existential threat.
"'Victoria' is about getting older," Mannaerts said in a press statement. "You know grown-up life is lurking around the corner, but you're not afraid of what's coming because we're all going to go down together."
Brutus 2022 UK tour dates
November 16 - The Fleece – Bristol, UK
November 17 - Rebellion – Manchester, UK
November 18 - Audio – Glasgow, UK
November 19 - Lending Room – Leeds, UK
November 21 - Patterns – Brighton, UK
November 22 - The Garage – London, UK