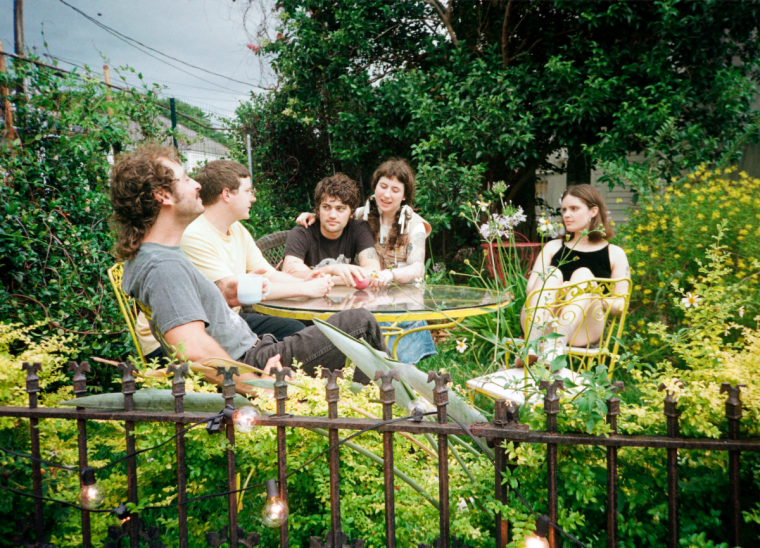 The FADER's "Songs You Need" are the tracks we can't stop playing. Check back every day for new music and follow along on our Spotify playlist.
North Carolina indie rockers Wednesday embrace a lo-fi version of maximalism on new song "Bull Believer," a nine minute epic made up of two scuzzy guitar songs stitched together and bound by a shared sense of primal rage. In a statement lead singer Karly Hartzman described the song as "an excuse for me to scream on stage" and that sense of freedom is tanbible as she and her bandmates, including guitarist MJ Lendermann, swandive into extended freakouts while referencing everything from Mortal Kombat to a popular country music podcast.
The first half, "Bull," deals with addiction, specifically the anguish of watching a loved one fall prey to the illness. "Believer," meanwhile, recalls memories of teenage years that were far from the best of your life. "Passed out on a couch at a New Years party," Hartzman sings mournfully. "I sat on the stairs with a neverending nosebleed." Outside of the squalling guitars and wild abandon, Wednesday tie these two songs together through images of helplessness and a feeling of life being out of control, as if everything has been set to a malevolent autopilot mode. There's a temptation to say it all feels cathartic but the rawness feels more like an explosion than any form of relief. Sometimes shouting out loud is what is needed to feel as if you're being heard at all.