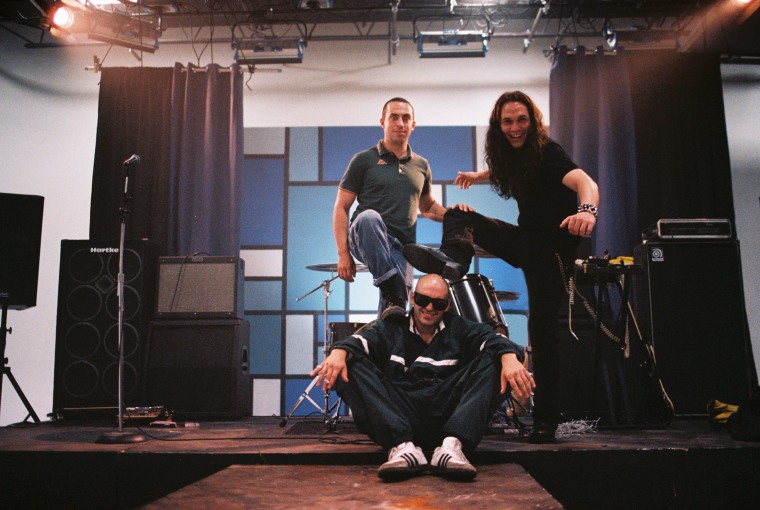 New York-based experimental punk trio Show Me The Body has revealed its third studio album Trouble The Water. It's out October 28 via Loma Vista Recordings.
Trouble The Water's announcement comes with a new song "We Came To Play." Like Show Me The Body's previous single "Loose Talk," "We Came To Play" is an urgent battle cry, part celebration of the band's community and boiled-blood rejection of the impossible odds they face. "Even when you feel small, sick of it all," Julian Cashwan Pratt growls, "my people taught me to wrestle with God." Allusions to '90s metal and hardcore aside, "We Came To Play" is yet another timely track from a band that's more tapped to the stakes than most.
The new album follows 2016's Body War and 2019's Dog Whistle. Corpus I, a compilation featuring artists aligned with Show Me The Body's CORPUS collective, dropped in 2017 with features from Denzel Curry, Eartheater, Moor Mother, Dedekind Cut, and more. The three-song EP Survive came out in March 2021.
Trouble The Water album artwork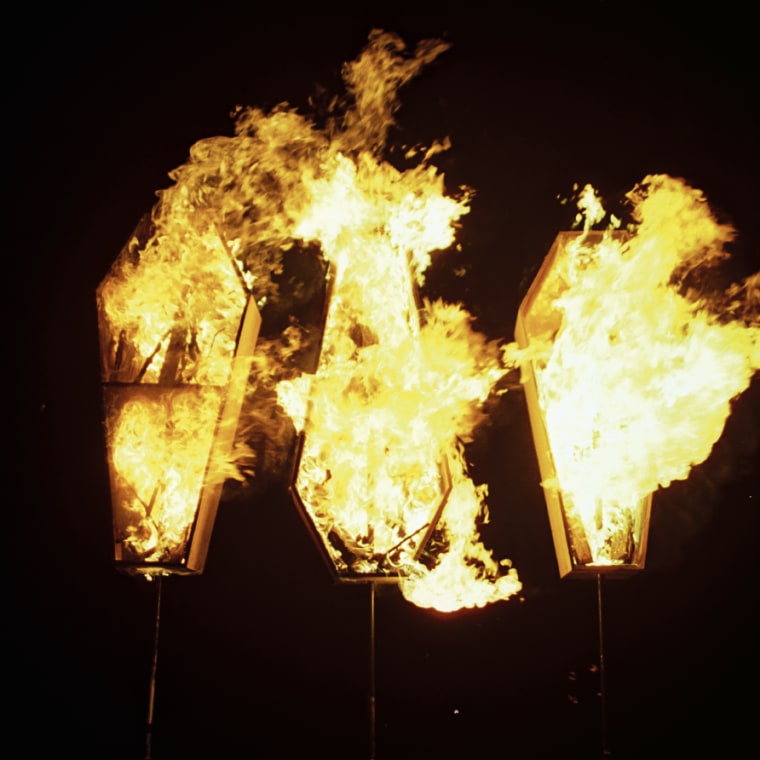 Show Me The Body 2022 tour dates
October 1 - Perris, CA - Desert Daze
October 16 - Garden Grove, CA - Nothing Fest IV
October 21 - Vechta, Germany - Gulfhaus
October 22 - Kusel, Germany - Schalander
October 24 - Hamburg, Germany - Hafenklang
October 25 - Poznań, Poland - Klub Muzyczny
October 26 - Dresden, Germany - Chemiefabrik
October 28 - Dortmund, Germany - Red Forest Festival
October 29 - Berlin, Germany - Red Forest Festival
October 30 - Drachten, Netherlands - Iduna
October 31 - Nijmegen, Netherlands - Merleyn
November 1 - Zürich, Switzerland - Dynamo
November 2 - Fribourg, Switzerland - Café XXème
November 3 - Bologna, Italy - Freakout Club
November 4 - Verona, Italy - Colorificio Kroen
November 5 - Mezzago, Italy - Bloom
November 7 - London, UK - The Underworld
December 6 - Sydney, AU - Oxford Art Factory
December 7 - Brisbane, AU - The Brightside
December 8 - Melbourne, AU - Stay Gold
December 9 - Perth, AU - Bad Lands
Trouble The Water tracklist
"Loose Talk"
"Food From Plate"
"Radiator"
"We Came To Play"
"War Not Beef"
"Out of Place"
"Boils Up"
"Buck 50"
"Demeanor"
"Using It"
"WW4"
"Trouble The Water"