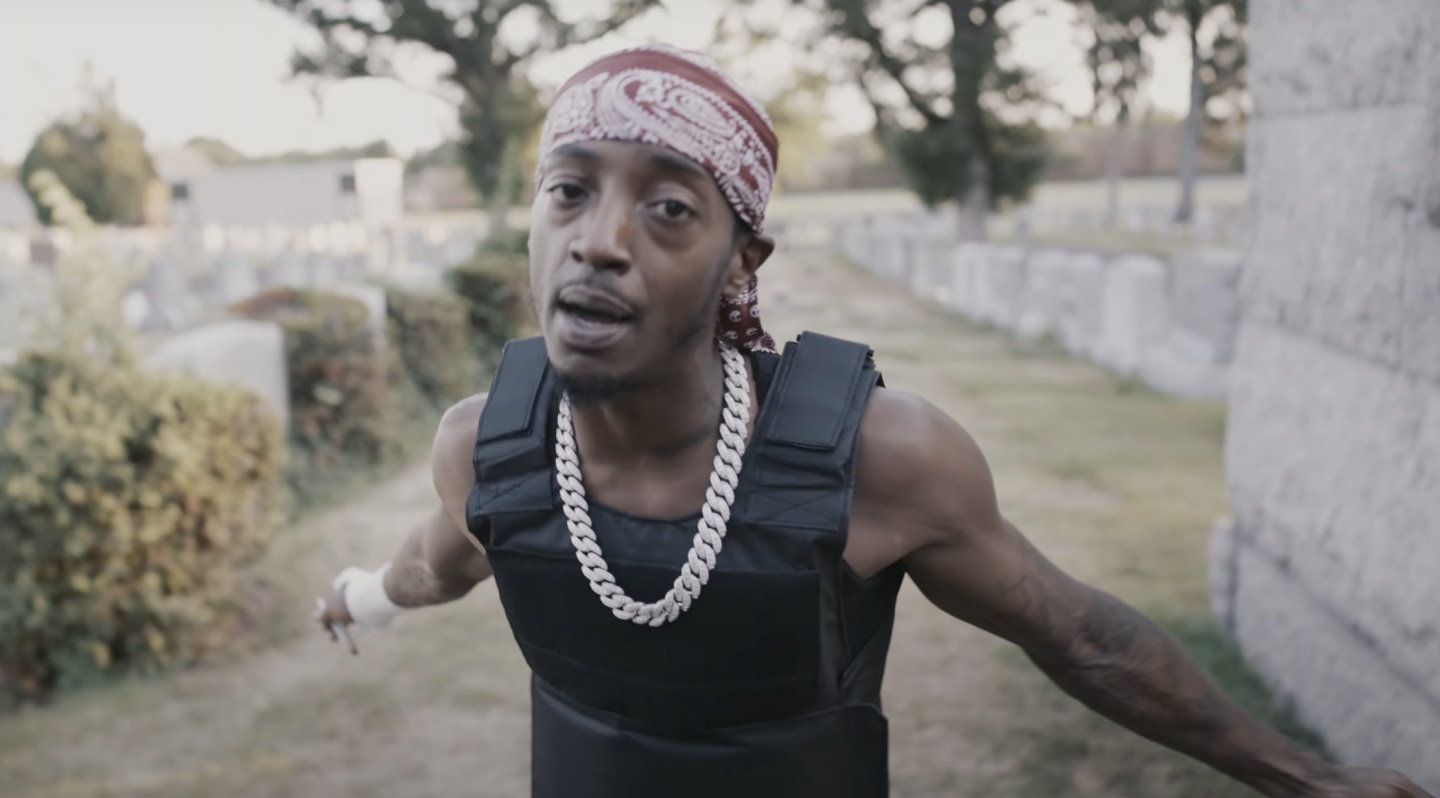 Every week, The FADER's Brandon Callender shares his highlights from across the rap world, from megastar artists to the deep underground.
FL3A – "Renegade"
FL3A's "Renegade" is a stress-inducing two-minute drill. The Newark rapper's playful and animated style usually keeps his songs feeling high energy, but here, it sounds like he's slowly losing his mind. He opens the song with a strained flow that still manages to be conversational before snapping halfway through and swapping to a more frenzied, breathless style. The gaps between his punched-in bars vanish entirely and they start to pile up like Jenga blocks. "I burn my energy to this music, I turn demon in the booth," he shouts. FL3A won't hesitate to get all up in your face.
Su'Lan – "Spin Off"
Su'Lan's songs are so funky and laidback that it's sometimes hard to tell just how irritated they are. The Oakland duo of Saunsu and Emahalani are A1 shit-talkers with short tempers and a willingness to cut off anyone who annoys them. "Spin Off," a highlight from their new album Forever Da Gang, is the audio equivalent of the shrug emoji. "I won't even break a sweat over a nigga, Imma spin off," Saunsu scoffs. There's more force behind Emahalani's raps, but there are still moments in her verses that come close to jokes, like when she gets interrupted by an adlibbed "La la la la la, I don't hear you bitch." Su'Lan aren't afraid to dismiss anyone.
Mitchell – "Tems"
Tems' arresting voice is like catnip for producers. It's unsurprising that others are starting to feel the itch to sample her songs after Future's "Wait 4 U," which was built around a sample of "Higher," felt inescapable this summer. Even if his sample choice isn't entirely original, Oakland rapper and producer Mitchell is dead set on moving to the beat of his own drum on "Tems." "A hundred missed calls, I ain't giving out no free time / I seen the snake shit coming, I can read minds," he grits through his teeth, lightly dragging behind the beat. Samples as bare as this rarely work, but Mitchell's tense rapping keeps you locked in on him.
Hood Tali P – "Blake Griffin"
I've come to associate DDot Freezing's producer tag with the uptick of Michigan-style production in various scenes across the country. You can hear his unmistakeable tag—DDot cold as a motherfucker on God—in songs from Florida's Real Boston Richey ("Bullseye 2"), Wizz Havinn ("Eazy E"), Milwaukee's MarijuanaXO ("WWE"), and, most recently, Philadelphia's Hood Tali P. "Blake Griffin" cuts to the core of what works about his hazy and atmospheric beats, which make me think of the brooding and melancholic songs Trees and Detroit's DaeMoney have been putting out lately. The blend of elegiac piano rolls and thundering percussion make Hood Tali P's raps sound like a mob boss' monologue. DDot's cinematic beats gives Hood Tali P's stream-of-consciousness flow a whole new spark.