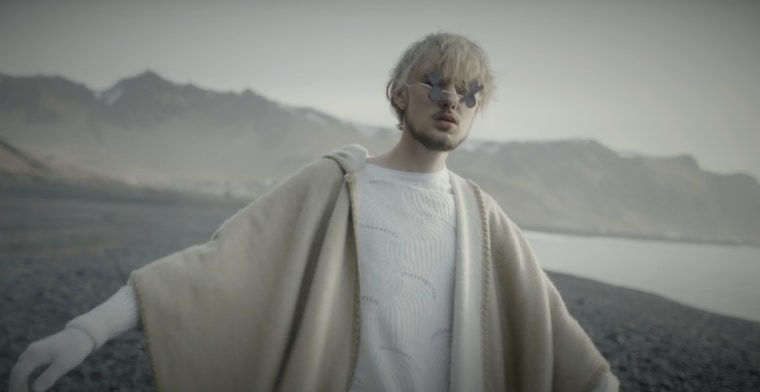 The FADER's "Songs You Need" are the tracks we can't stop playing. Check back every day for new music and follow along on our Spotify playlist.
For most of the last few years, the YouTube personality-to-musician pipeline has been as toxic as any oil-bearing one. Lily-white diss tracks, grating novelty songs, and SoundCloud rap wannabees sans danger made ignoring the entire crop of "artists" a reasonable proposition. Then, Joji changed things. Initially known to the public as Filthy Frank and Pink Guy, George Kusunoki Miller transitioned from grating internet humorist to bona fide star: He's played Coachella and a string of sold-out concerts. His 2020 album Nectar featured Yves Tumor, Omar Apollo, and Lil Yachty. And his latest single "Glimpse of Us" has peaked at No. 8 on the Billboard Hot 100.
Quadeca has taken notice. Like Joji, he's a YouTube personality and musician with promise peeking out of a mixed discography. For most of his music career, his earnest releases were inspired by Childish Gambino's fraught introspection and XXXTentacion's blown-out delinquency. They were much better than throwaway joke songs such as "Wii Music Fire," instant dopamine rushes no different than three minutes spent staring at an endless video app scroll. When he released From Me To You last year, we got the first signal of a musician with an increasing degree of comfort and confidence in their sound.
"Born Yesterday," the first single from Quadeca's upcoming project, I Didn't Mean To Haunt You, represents a significant leap forward. The glitchy, folktronica rap ballad — Quadeca says it's written from the perspective of a ghost — feels right at home on deadAir Records, the venerable label and home to vital young artists like quinn and Jane Remover. But Quadeca's impressive production only tells half the story of his improvement: his lyrical presence on "Born Yesterday" works to create a song rather than be its focus. "It gets so bright, I disappear," he raps in the song's climatic moments, keeping place with its building catharsis. "It's been twelve nights and a million years / That weight gets heavy when I'm breathing / You gave me something to believe in." It's a triumphant moment in a song that feels more like an introduction than a reboot.