Björk shares new song/video "Ancestress"
She'll release her album Fossora on September 30.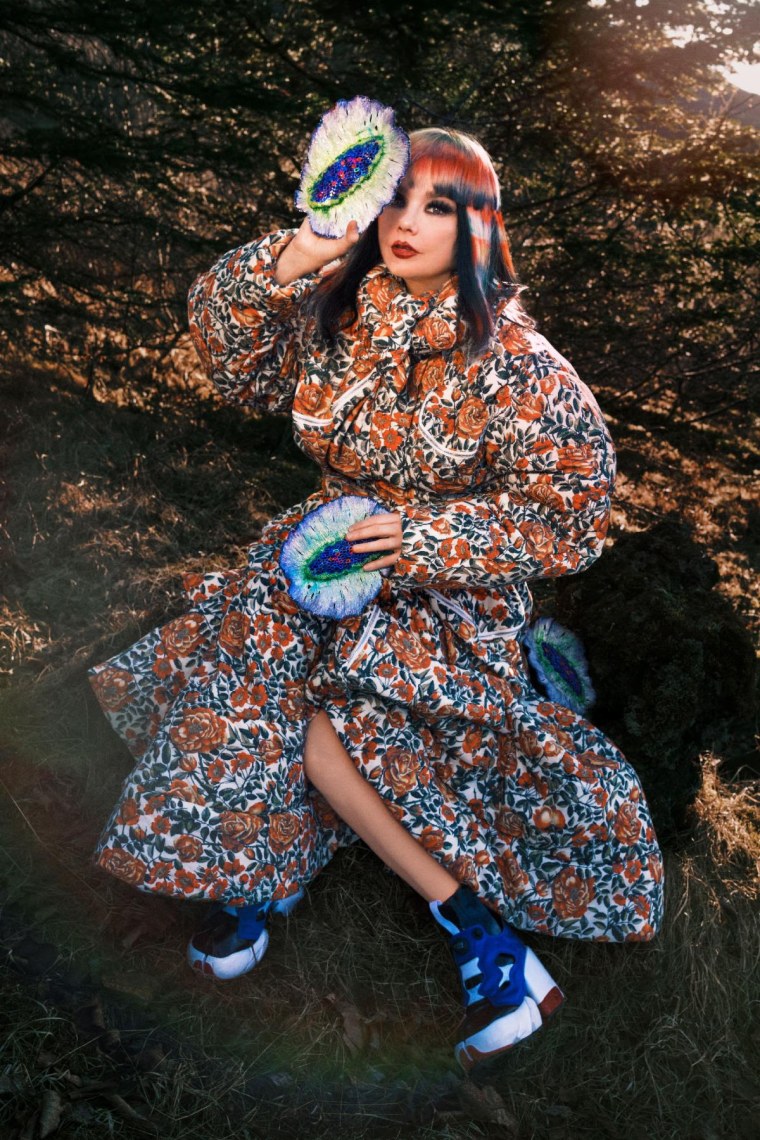 Björk has shared a new song and music video called "Ancestress." It's the third single from her upcoming album Fossora, out September 30, following "Atopos" and "Ovule."
Andrew Thomas Huang, who has directed fantastic music videos for FKA twigs ("Cellophane"), Perfume Genius ("Slip Away"), and Björk once previously ("The Gate" from 2017's Utopia) returns to helm the "Ancestress" video. Björk leads an ecstatic funeral procession over craggy, green hills for a song that, as she explained to Pitchfork, drew from Icelandic folk to pay tribute to her mother, the environmental activist Hildur Rúna Hauksdóttir. "I wrote pages and pages and pages, and edited it down, just to leave exactly the words I want to be there," Björk said. "If I was a priest, it's what I would've said at the funeral." Watch the video below.
Björk announced Fossora in August. The album is "a pacifist, idealistic album with flutes and synths and birds," she told The Guardian. "Sonically," Björk wrote in a later statement, "[Fossora] is about bass, heavy bottom-end, we have 6 bass clarinets and punchy sub."