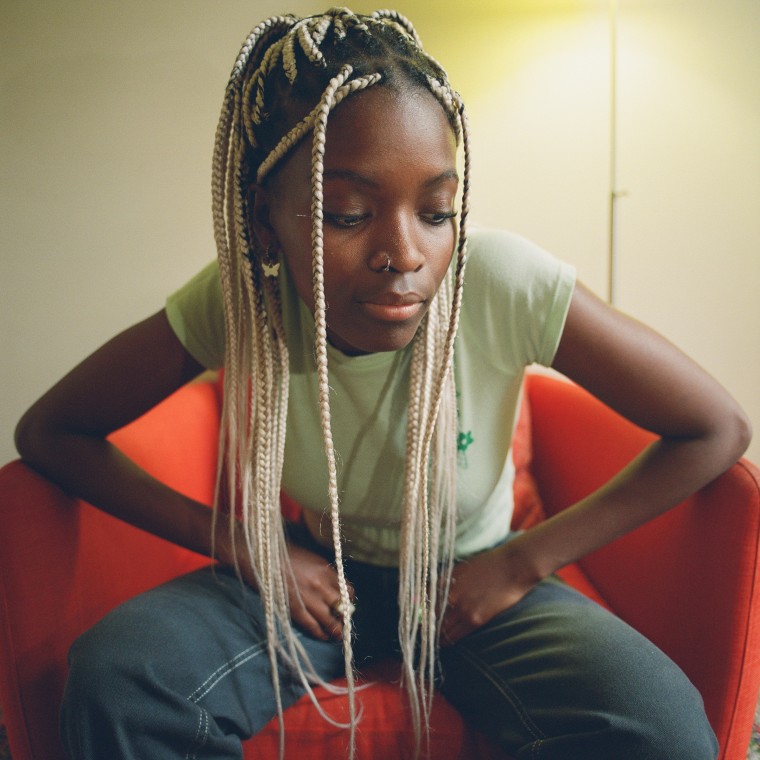 Hannah Jadagu's soft-hearted indie-pop reflects on the Texas-born artist's most potent and exposed feelings. New song "Say It Now" finds her raking over the coals of past relationships, pondering questions such as "Are we alright?" and "Is it best if I don't try?" If the emotions are wrought then Jadagu's music is a balm: soft yet with enough punch to underscore the feeling at the center of the song.
Premiering below is the "Say It Now" video, shot in Paris, France. The visuals follow Jadagu as she hangs out in the city of love, riding the Metro and sending time at a funfair.
Speaking via email, Jadagu told The FADER: "The song touches on a fear of confrontation and things I tend to have trouble saying in conversation, and how when I finally speak my mind, in the end it still can end in conflict; the thing I was trying to avoid in the first place. It's a play on a conversation, sometimes switching between talking to myself and someone else. I was fortunate enough to film the video during my first time in Paris, showcasing a bit of studio work and my time exploring different places in the city."
Later this year Jadagu will play a run of UK and EU support and festival dates, including shows with Faye Webster and Frankie Cosmos. See below for dates.
Hannah Jadagu live:
10/7 New York, NY - Knockdown Center ^
11/4 Leeds, UK - Brudenell Social Club *
11/5 Glasgow, UK - Maryhill Community Central Halls *
11/6 Manchester, UK - Gorilla *
11/8 Bristol, UK - Thekla *
11/9 Brighton, UK - Komedia *
11/10 London, UK - Pitchfork Music Festival London (@ Oslo)
11/18 Paris, FR - Pitchfork Music Festival Paris (@ Avant Garde)
*w/ Faye Webster
^ w/ Frankie Cosmos + IAN SWEET