Zora is living her truth
The classically trained pianist found her voice in the Minneapolis ballroom scene — and now she's ready to speak up.
The FADER's longstanding GEN F series profiles the emerging artists you need to know right now.
Zora Grey was 15 years old when she wrote her first song, and she really wanted her grandmother's validation. Born in Chicago but raised in Los Angeles, Zora, the latest in her family's long line of classically trained pianists, grew up surrounded by jazz and classical music, thanks mostly to her grandmother. Zora studied opera and musical theater as a young teen at Los Angeles County High School for the Arts, and she hung out with her dad when he DJ'd hip-hop nights. But Zora's first song wasn't any of these things, exactly. It was a mix of sounds and ideas, a combination of pop, rock, and hip-hop — the same combination that the that the now 23-year-old singer, producer, and rapper has reconfigured on her debut album Z1: The Cuntification of Zora Grey, released in June.
"I didn't know how she would feel because I was like, 'I don't know – this isn't classical, it's not musical theater, it's not any traditional anything,'" Zora tells The FADER over Zoom from her bedroom in Minneapolis, where she settled in late 2020. "But she was obsessed with it because she would say it sounded like a genuine feeling, like this is something that I genuinely wrote from a very tough or very intense place. That let me know: I don't have to express myself in this way, as long as I'm expressing myself."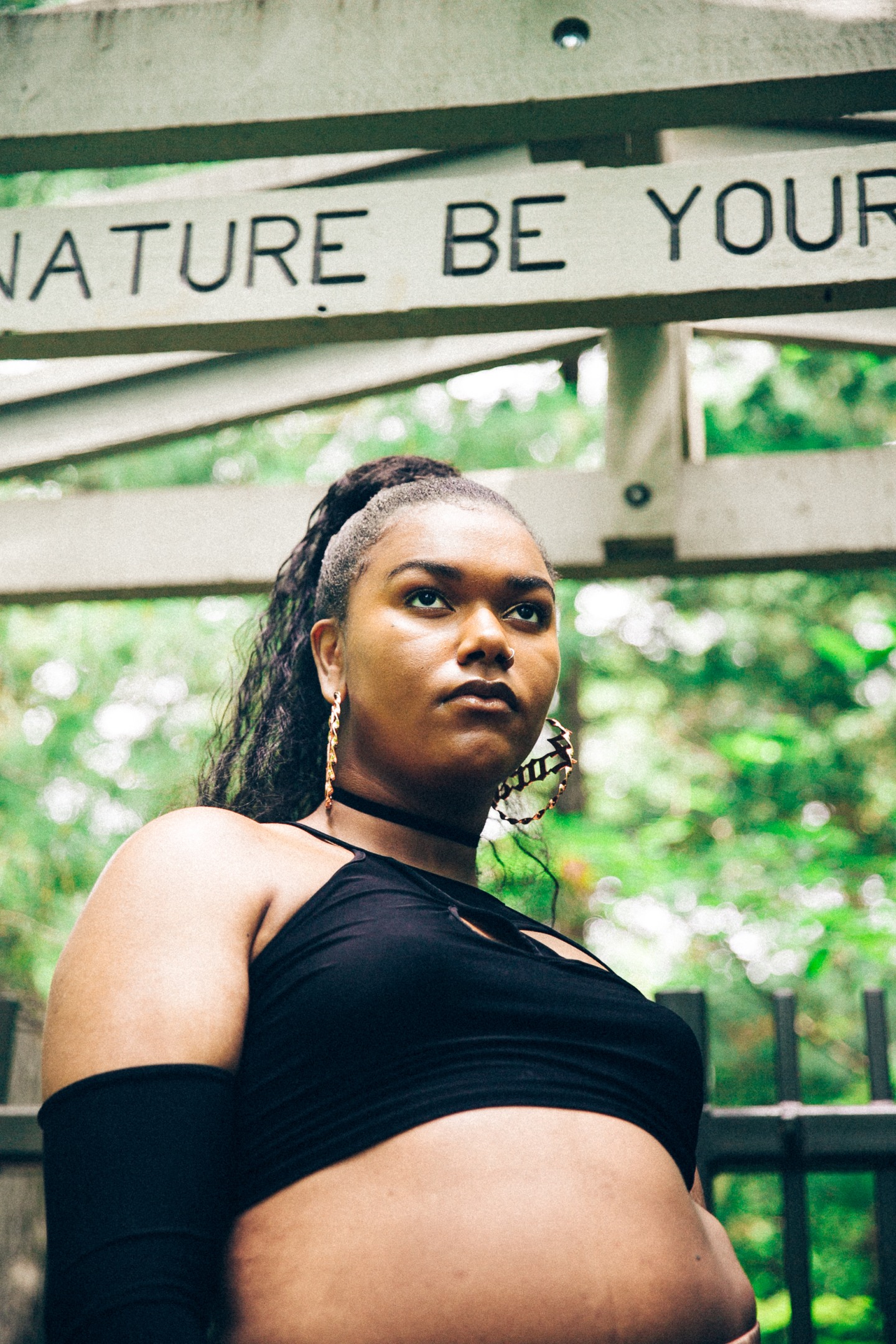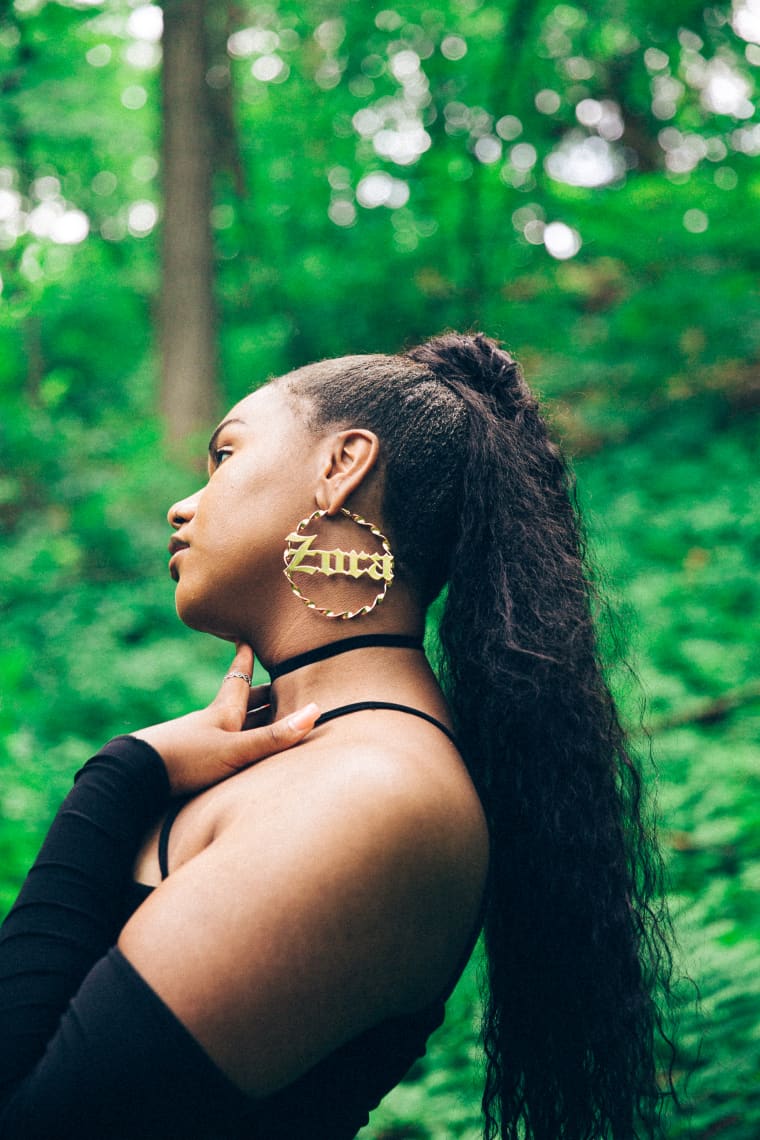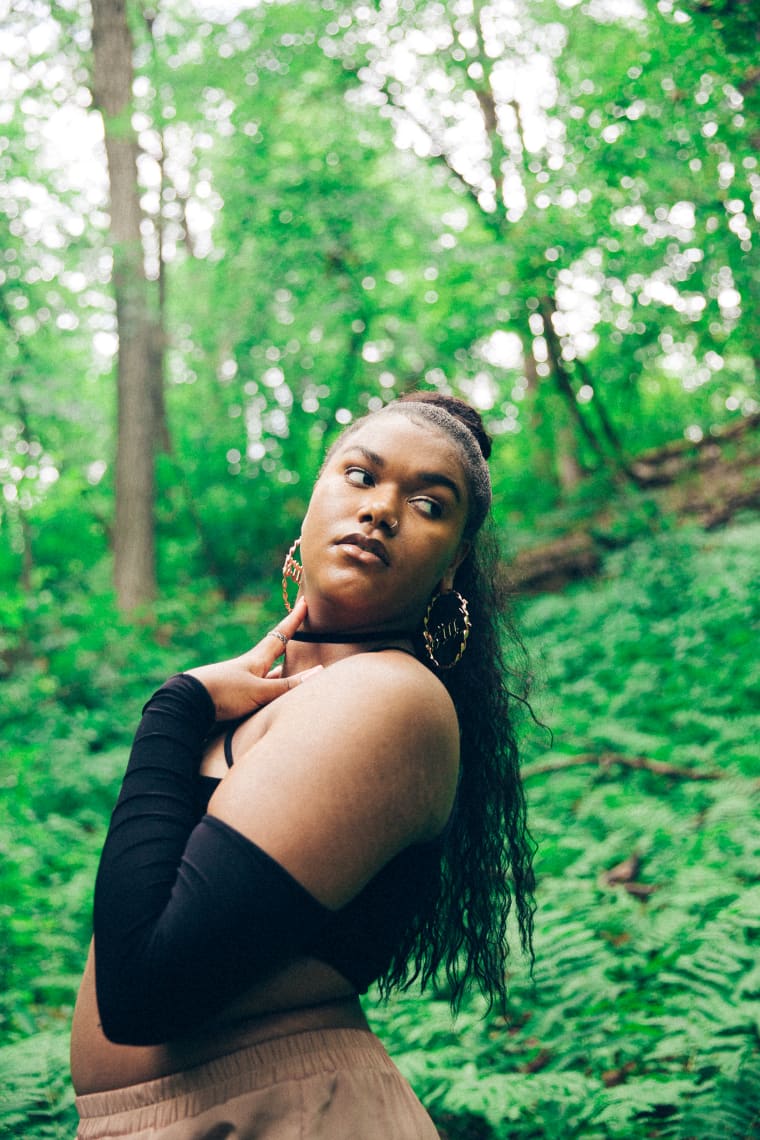 Zora valued standing out. She told herself that she wasn't interested in chasing trends with her music, only in presenting a true and honest reflection of herself. But in the upheaval of 2020, she realized that she didn't have as strong a grasp on her identity as she once thought she did. How could she make records that were authentically her if she didn't know who that was? Hoping to reset, Zora dropped out of the prestigious Berklee College of Music, where she had been studying music business, in what was supposed to be her last semester.
"It was a pretty tough time, I'm not gonna lie," she admits. "It was heartbreaks, mental health challenges, a lot of struggles in the heart and brain area, to be honest. It was giving depression." But Zora found an immediate connection with her chosen family in the Minneapolis ballroom scene, where she joined the House of Escada and the House of Old Navy. "It felt like I'd never known life without it. [I knew] these are the people that I should be friends with. [This] should be my family."
But it had been a while since she last felt connected to herself, and finding her way back would take some true effort — and therapy. "I was just starting to feel normal again, but I still didn't really know who I was. [I'd] lost my identity so much," she explains. "That's when I started writing Z1 and when I started writing music again. It pulled me out of that dark place: Who am I? Where do I belong?"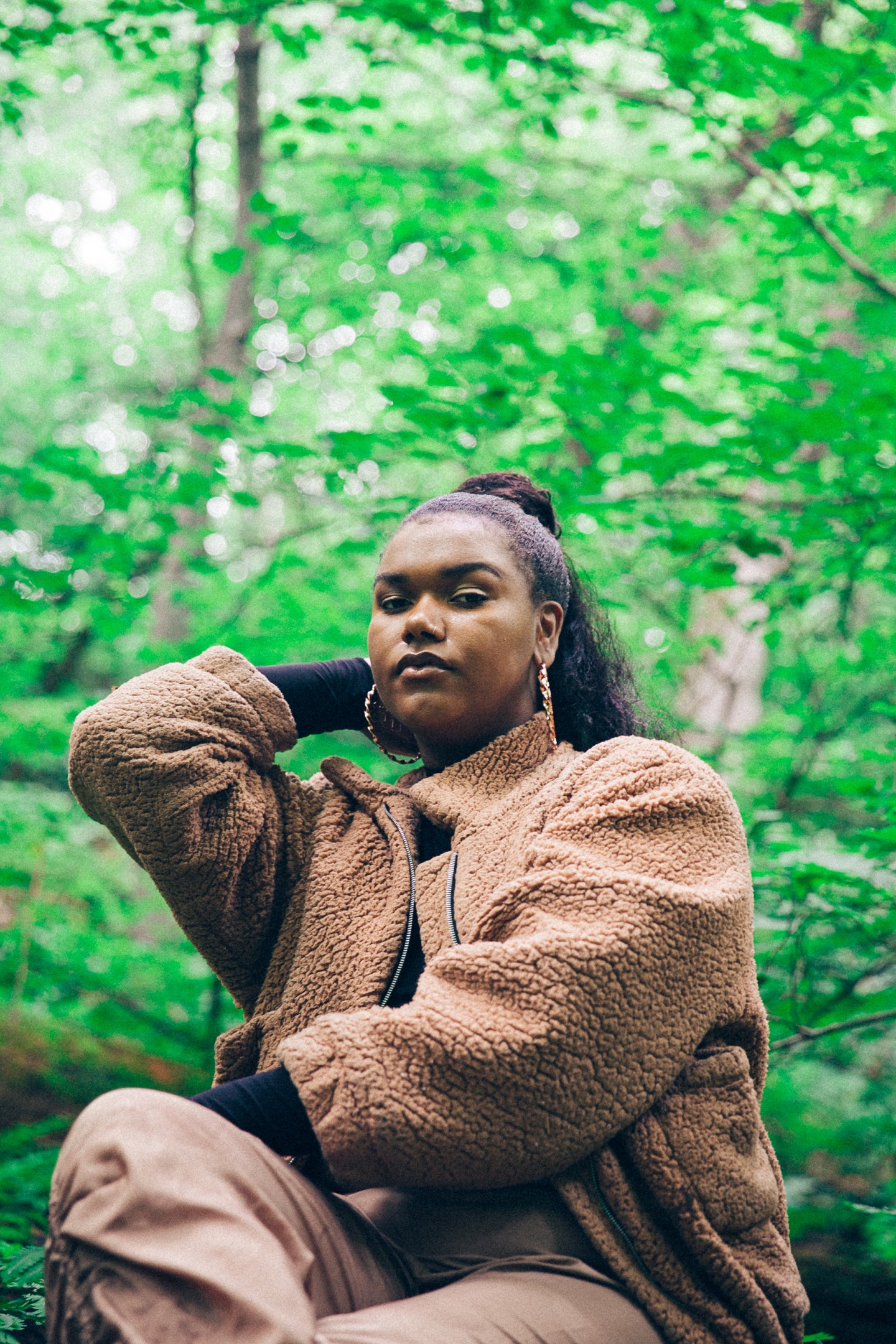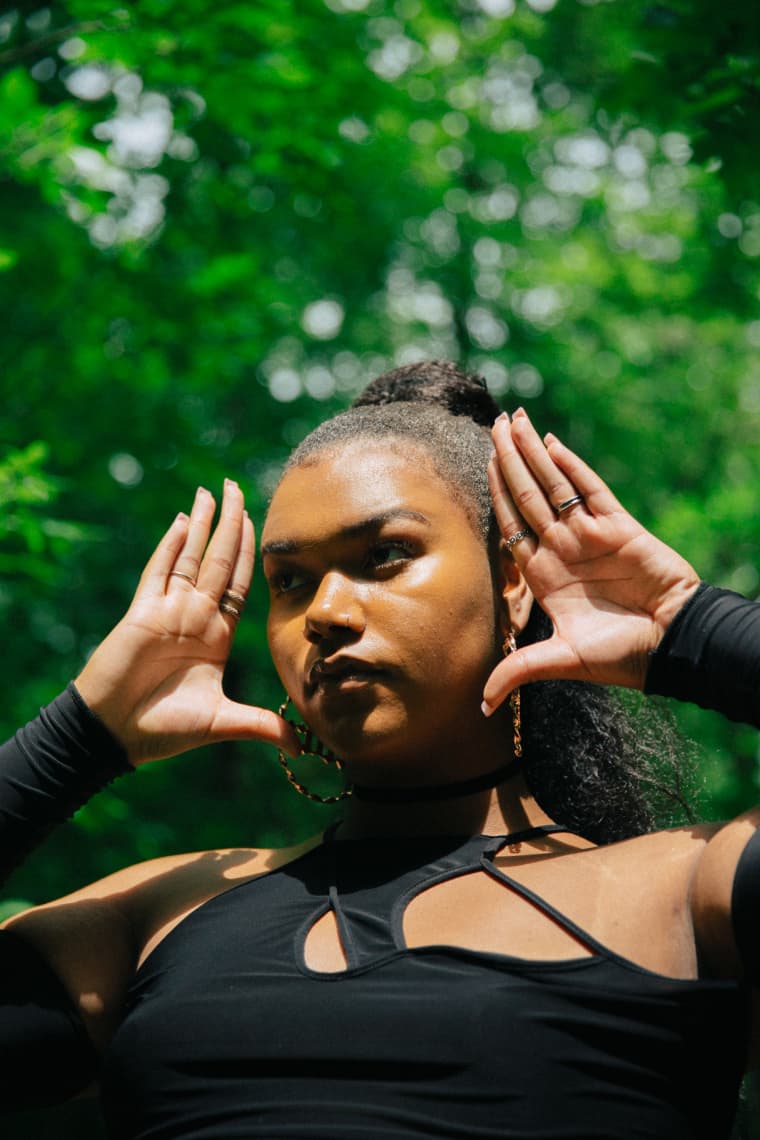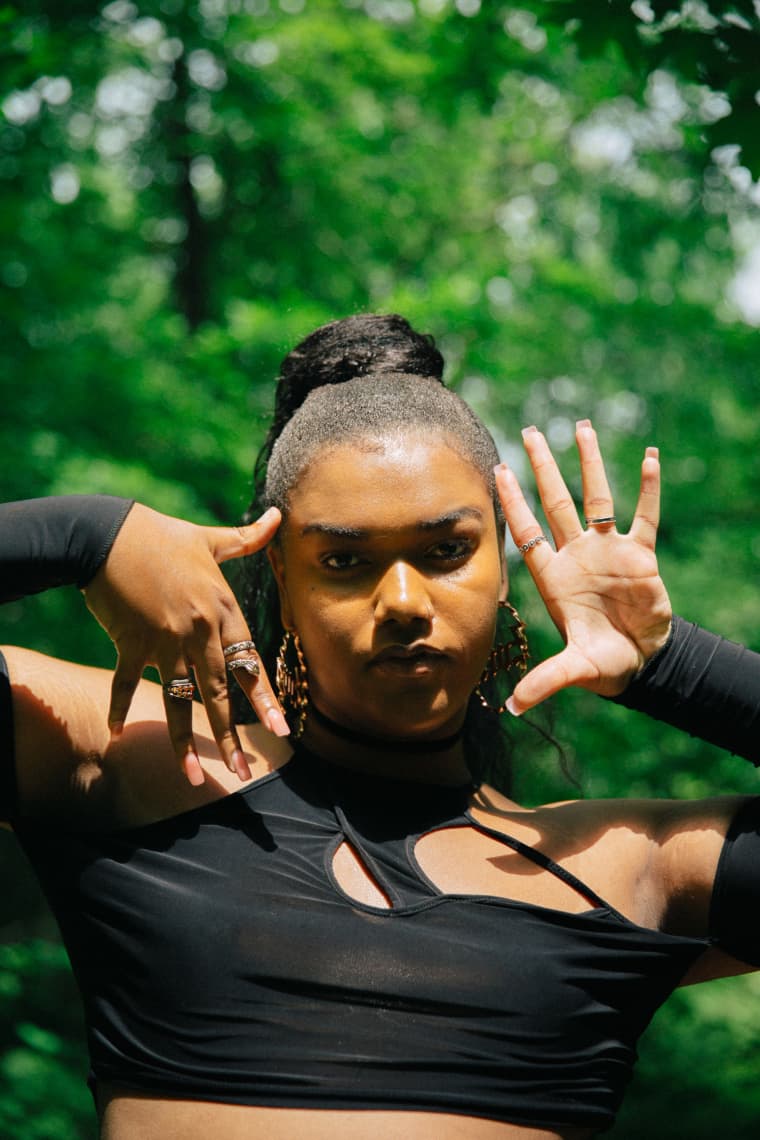 On Z1, for the first time, Zora tried to write as much of herself as she could into her songs. "I think when I was first starting out, I didn't really know what to talk about in my music because I didn't like to connect my art to how I was feeling," she adds. "But now, I think what's made an edgier kind of pop sound with my music is that it's not just whatever, like I'm just saying anything, you know? I'm actually saying things that I'm genuinely feeling."
On the self-produced record, Zora battles to let go of the past to allow for meaningful healing ("Icarus"), lays guitars over an emotional spiral that landed her in a mental health facility ("Happiest I've Ever Been"), and delivers a trans pop anthem in response to violence against her community ("All Around The World"). "I was writing these songs as I was actually going through something really traumatic," she explains. "I was genuinely pouring my heart out into this album, and that taught me a very valuable lesson about being authentic. It's always better to be exactly who you are."
Zora has had a few experiences where she felt as though she needed to bite her tongue — to keep the ingrained politics of her identity as a Black trans woman at a low volume. She remembers a time in high school when she became homeless and her family would often pretend to be wealthier than they were. "It felt like I was never really allowed to talk about it, I felt ashamed," she says. "But as I got more involved politics in high school, and community work, and community action — I realized what words like systemic mean, and white supremacy and capitalism. This whole time I'm thinking that this is just happening to me, but this is actually a systemic thing that's happening to certain communities."
The rapper soon realized she could turn that into music, too. "I feel like 'Runnitup' was really the first song where it was like, yeah, we're turning up, but also we have some serious issues with capitalism in our society – like the way that our marginalized communities are not getting what's owed to them," she explains. "Give us our money, like, literally run it up."
Being a part of the ballroom scene, something she feels is inseparable from her identity as a person and a performer, Zora is deeply protective of what having a meaningful community to lean on represents. "[Ballroom] stems from a community that needed support and needed assistance just to survive," she says. "Part of what came out of that survival is beautiful — now we have voguing, we have all the different categories. But that stemmed from a very real place."

As ballroom culture is adapted by more mainstream artists, Zora is making note of how it's translated to the general public, who may not be aware of its Black, Latino, and queer roots. The singer is critical of artists who attempt to reclaim the community's decades of work and influence without credit. But she applauds Beyoncé's recent implementation of it throughout Renaissance, where she pays homage to ballroom legends Pepper LaBeija and Octavia St. Laurent, in addition to shouting out the House of Xtravaganza, House of Ladosha, House of Aviance, and more.
"I am very much happy for the platform that she's created, especially because she did actually address the ballroom community within the album," she says. "She very much made sure to tie it back to the origins. That really made me tear up a little bit because I was like, dang, thank you for giving them their flowers."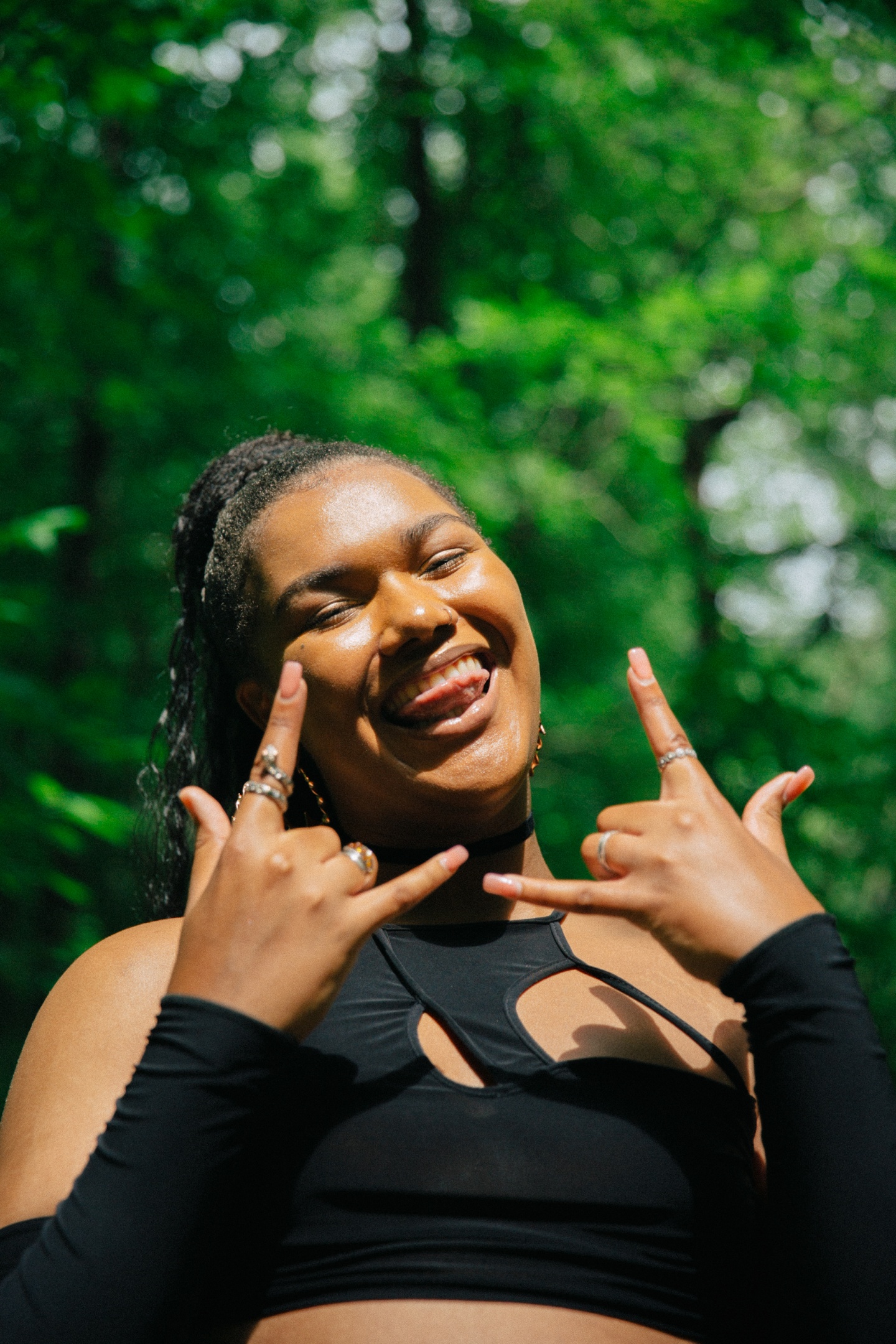 Zora credits the tight-knit community with giving her the push she needed to create Z1 after a year of running on empty. "I was very — I wouldn't say insecure — but I didn't want to advocate for myself," she admits. "I just didn't feel like I had anything to offer at a certain point." But she discovered a wealth of substance as she began to reflect more deeply on heartbreak, loss, abandonment, and regaining a sense of security throughout the making of the record.
"I had lost myself so deeply. But I think that being able to advocate for myself was something that grew as I started to gain that confidence, and a lot of that confidence just came from really tying into my roots," Zora says. Now, she's (quietly) at work on her next project ("this alleged next stuff that I may or may not be writing"). There aren't many details to spare just yet, but Zora describes it with a lightness that's rooted in happier themes and newfound confidence.
"What I'm looking at is the journey to authenticity and the journey to feeling better in general," Zora says. "I just like hearing the timeline of everything regardless of wherever it goes, up or down – just the story of it all."