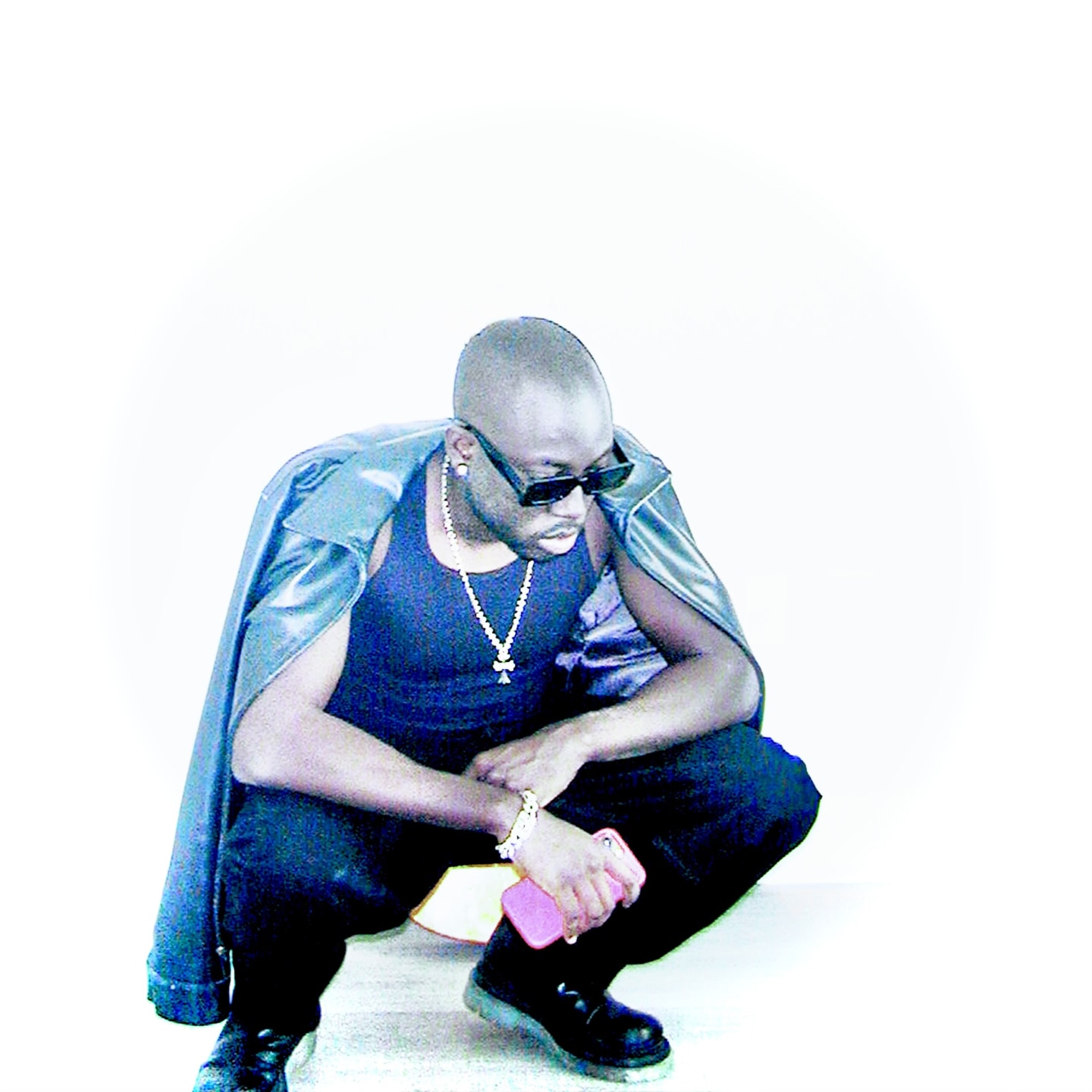 It's a little bit past lunchtime on a Friday afternoon, but BNYX (pronounced Benny X) is still firing on all cylinders. He'd just left a studio session with athlete-turned-rapper Showjoe to return home where his wife is listening to our conversation through a Ring camera. "She's being weird…" he says, eyebrow almost audibly raised and in a manner that suggests he is, in fact, the weird one. While I'm fumbling around with the recorder, he starts rapping under his breath: "Takin' the yanky, more janky, more banky / I run up this bitch like a big ol' tanky." For a brief moment, he sounds like he's been possessed.
The song in question is Yeat's "Can't Stop It," a BNYX-produced song from his new project Lyfë that has the hulking guitars and smoldering feel of a wrestler's theme. Yeat's known for his love of alien-sounding synths and mutated vocals, so it's strange to hear him rapping over something that felt, for once, describable by earthly genres. "I literally posted a TikTok about that the other day," the 27-year-old producer says, referencing a clip he made where he dubbed the song over a scene from The Batman.
It's not the first time a little bit of net-savviness has helped him out. While working at AT&T in 2017 after being forced to drop out of college due to tuition increases, BNYX saw that Travis Scott dropped a remix of Rae Sremmurd's "Swang," and rushed to rework it himself. "I worked at a slow store and I had a cool manager, so I could just make beats on the floor," he recalls. Using a dummy Twitter account, he'd reply to people who posted about the song with a link to his own remix, estimating he'd sent out about 200 tweets, and right after, he went to sleep. The next morning, his remix had over 100k plays, though BNYX wasn't quite sure how to capitalize on the moment, so he continued his sales floor cook-ups until he felt the desire for more.
After two years, he'd quit his job at AT&T and connected with a local artist named Miles Chancellor. From there, he'd build relationships with others before landing his first big placement in 2018 as a co-producer on Ty Dolla $ign's "South Beach." Fast forward another few months and BNYX ended up moving to Los Angeles, where he'd be sleeping in studios and on busted air mattresses trying everything he could to make something shake.
Born in Delaware to Haitian immigrants and raised in Philadelphia and nearby suburb Upper Darby, BNYX (real name: Benjamin Saint Fort) spent his childhood playing in church alongside his brothers and his father, who first came to the United States while touring with a Haitian gospel band in the late '70s. From ages 7 to 16, he attended weekly piano lessons and would start helping his late father with piano arrangements in their home's small studio as he improved. BNYX's parents were strict about the radio growing up — only allowing them to listen to adult contemporary stations that played The Cranberries and Matchbox Twenty, gospel music, or whatever his dad was working on at the time — delaying his introduction to rap. During high school, BNYX's older brother Felix encouraged him to get into producing rap after hearing some of the metal and pop tracks he'd been working on; at the time, he had a cheap MP3 player that only carried a few songs. Soon, his rock and metal favorites were joined by 2 Chainz's "Birthday Song" and Chief Keef's "Love Sosa."
Today, he's back at home in Philadelphia and in his beats, you can hear BNYX doing a little bit of everything. With Zack Fox, he's tapping into Memphis' nocturnal bounce. With New Jersey singer Fousheé (who he met through Fox), he's making plucky screamo-tinged tracks. And with Yeat, he's constantly finding ways to spice up a formula that can sometimes get stale. In a way, it feels like he's trying to actively work against type beat-ifying himself.
"I watch all the blogs that talk about Yeat and I'm like, 'What do they like, what don't they like?," he says. "And it's usually, 'he's doing the same thing over and over again.' So every beat that I sent [for Lyfë], I made sure it did not sound like a beat that he would hop on. I do not go for doing the same thing over again. I get bored very quickly." A week after Lyfë's release, I talked to BNYX about sneaking into his dad's studio, lurking in producer Discords, and working with Yeat.
When did you start producing?
My dad had me classically trained [at] piano since I was seven years old. Me and my little brothers, once a week, would go to an Italian lady named Ms. Dolores and learn piano. But as I would get better at piano, my dad would have me also playing in church as well. And then, he would also have me come to the studio and work on his music with him. 'Cause I eventually became a little better than him at piano, 'cause I was trained and he was just self-taught.
It would be me and my dad in the studio on the weekends whenever he was off work. But I couldn't use the studio whenever. So I didn't really start doing my own till I was in high school. We was mad bored. We couldn't watch TV on weekdays, we had no games on weekdays. I had super strict parents. I found a spare key to my dad's studio. He didn't come home till like 9 o'clock. And my mom owned a hair salon and she didn't get off work till 9 o'clock [too].
I would go to the studio, [and] take a mental note of how it looked like when I walked in so that when I left, it would look exactly the same when I came in. Towards the end of high school, I begged my parents for this MacBook I saw on Craigslist. It was like 700 bucks. The screen didn't work, but the computer part of it worked, and I already had a little TV in my room. I could hook it up to my TV and use that to just make my own beats whenever I want. No restriction.
You're not afraid to get on Twitter and start shit posting like everyone else. The other day I saw your Batman edit with the Yeat song on, I was just like, Jesus fucking Christ.
I be trying to make all the songs I work on go viral. I'm like, "Yo, if these niggas not going to do it, I'm going to do it."
Is that fun for you? Do you like people getting to see more of your personality?
Hell yea. I mean, it's a love and hate relationship. I hate being on my phone, but I love making people laugh. I don't like being super mysterious or shit. I can be super serious, as like a meme, you know what I'm saying? If you seen my last three posts on Instagram, I was trying to follow the whole Yeat aesthetic. But niggas don't know like I'm just trolling. This is not who I am.
I don't like doing what everybody else is doing to a certain extent. I like things familiar but things that are also very different at the same time.
What's it like working with Yeat?
It's like a dream true. Last year or two years ago, I was literally about to be done making hip-hop. I was over it. When I was in L.A. everyone that I was working with would just freestyle on the beat and not give a fuck what they were saying. It wasn't cool. Every artist that I worked with was doing the same god damn thing. They'll make hundreds of these songs like "send beats" then 30 seconds later "send more!" I'm like, "Bro, I'm not a robot."
When I found Yeat, when he was doing shit to beats that I thought nobody would hop on, 'cause I played these beats for mad niggas and niggas ain't pay them no mind. He will always just want to try something different. One of the first songs that we did, it was on a goofy ass beat. Well, that's what they say on the internet. I didn't think it was a goofy ass beat. I thought it was a nostalgic '90s TLC preset type beat, it's called for "4L," on his 4L project.
He's like a mixture of everyone that I really love. Thug, Future, T-Pain, all that shit in just one person it's like I can send beats to him and he'll always send a song back. You know what I'm saying? That's rare, bro. This nigga, Yeat, always show love no matter what.
How did you find out about him?
I was on some producer Discord. I'd be always on the producer Discords trying to keep up with what all the young niggas is on. You can't stay in one thing or you'll get left behind. So all these niggas talking about is, "Yo, I produced on this Yeat project." I'm like, "Who is Yeat?" It was his project Alivë. So I look it up, for the first track bro, I almost started crying bro. I said, "This is not real." I was just like, "Bro, who is this nigga bro?" I think at the time he had like 8,000 followers.
I wanted to ask about your production with other artists, 'cause like you said, you make a ton of pop music, but you've worked with Foushee specifically and, "i'm fine" is really cool to me.
Sheesh. I was so happy. It just brought me back to high school when I made that. I was like finally I can do cool shit and she allows me to do cool shit.
What do you like most about working with her?
She's just always down to just do different shit and not just do what's cool. I grew up listening to Cranberries and Third Eye Blind, and Fousheé loved that shit too. She lets me do that, or like the punk shit or the rock shit or the metal shit. I'm never boxed in, you know what I'm saying? I get bored very easily. Some days I'll be like, "I want to make polka today." How can I make that? She's one that lets me switch up every time. And she's very hands-on too, she knows what she wants. She can explain things very well, she's nice, and open to ideas. It's just fun working with her.
My favorite beat on this new Yeat project is "Wat it feel lykë." It sounds like you're being entered into a computer.
I don't like doing what everybody else is doing to a certain extent. I like things familiar but things that are also very different at the same time. It's like, "Oh I know what this feels like." No pun intended.
The flutes in the background, I really love those flutes. Yeat does this thing, I don't know if anybody peeped. Yeat does a call-and-response with the flutes, but with his voice. I realized that last week. It's crazy. Bump that song and peep his background vocals, he's like, "he he he," it's hilarious bro. I said, "This nigga different, yo."
I just hope this album does really well. 'Cause I think this is the biggest album that I ever worked on ever. The amount of attention that it's been getting, the fact that's even on Billboard, you understand? I can't believe that. I'm about to work the fucking plaque right now. I wish my dad could see this shit, bro.