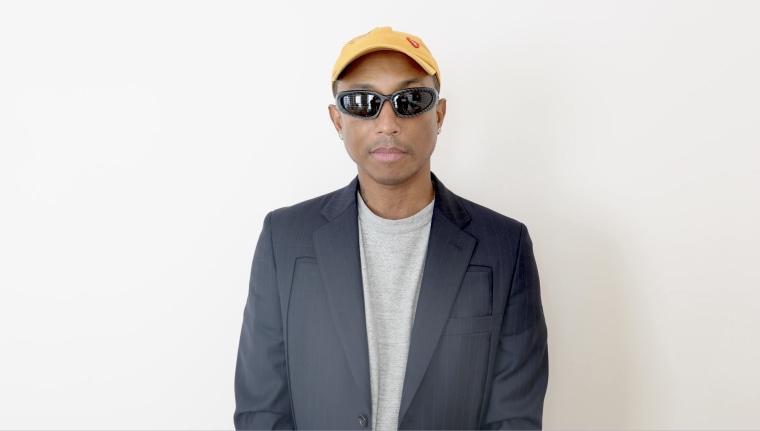 Pharrell has announced the launch of Joopiter, a new auction site created to facilitate the sale of his massive collection of fashion, jewelry, and other items he's accrued over the past 20 years. The first collection of items, titled "Son of a Pharoah," will go on sale on October 11.
The news was first revealed in a profile published on Thursday by the Financial Times. Pharrell expressed a desire to create an all-encompassing auction site as part of the motivation behind Joopiter. "There's not really one size fits all," he said of the current slate of online auction houses. "I'm not going to sell furniture on StockX. You know what I'm saying... I'm not going to sell, you know, 20-plus-carat diamond rings on [The] RealReal."
Some of the items Pharrell will put up for auction next month include a motorcycle jacket with the words "Women's Rights" emblazoned on the front, a gold-and-diamond encrusted G-Shock watch, and some massive pendants. And there's more to come: Pharrell told the magazine that he has "11 different storage units" full of items that can be sold. "Spiritually it's a very rich experience, an enlightening experience, to let… stories go," Pharrell said.