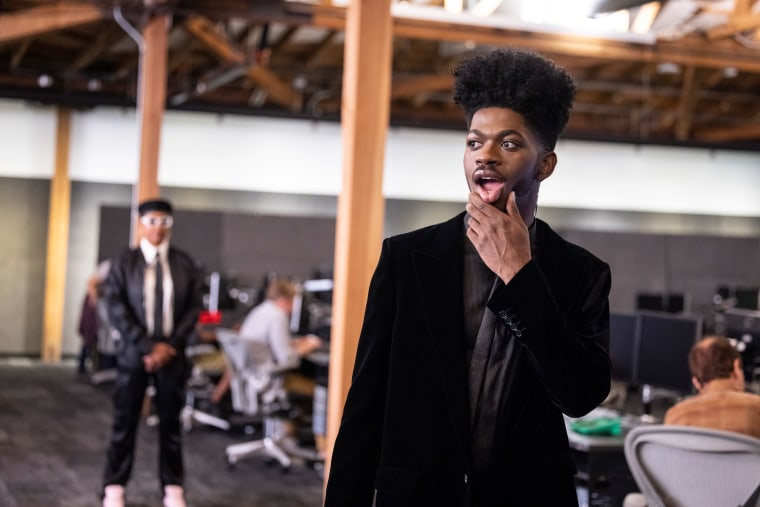 Lil Nas X is on his Long Live Montero tour right now and, naturally, people are having a good time at his shows. Who wouldn't? The guy has hits and charisma for days. However, it seems some fans are looking for ways to take the experience of singing along to "Panini" one step further and getting high during his set. Drugs? At a concert? Yep. You read it here first.
Specifically, it seems poppers are the problem. Taking steps to stamp this out, late last month Nas tweeted: "Stop doing poppers at my concert!" Adding: "U do not need ur asshole relaxed to see me perform industry baby!"
That very salient point would normally be the end of the story. However, a tweet on Tuesday from Z108.net caught Nas's eye when they packaged the story up as him being anti all illegal drugs, not just lil bottles of poppers.
Moving quickly to make his stance as clear as possible, Nas tweeted: "i said stop doing poppers. cuz ya asshole don't need to be open while i sing my depression album cuts. if yall wanna do weed, molly, shrooms, paint, gasoline ect. knock yourselves tf out."
So there you have it, huffing paint and dancing to "Old Town Road" is not only allowed but actively encouraged. Check out Lil Nas X's upcoming live dates to find a venue for your next big night out here.
aht aht- i said stop doing poppers. cuz ya asshole don't need to be open while i sing my depression album cuts. if yall wanna do weed, molly, shrooms, paint, gasoline ect. knock yourselves tf out https://t.co/ZJNuE8fTKo

— im not reading all that (@LilNasX) October 4, 2022