Clip is ready to be present
Born in New York, raised in Texas, but really forever online, Clip is about to take her brash, digitized sound way beyond the internet.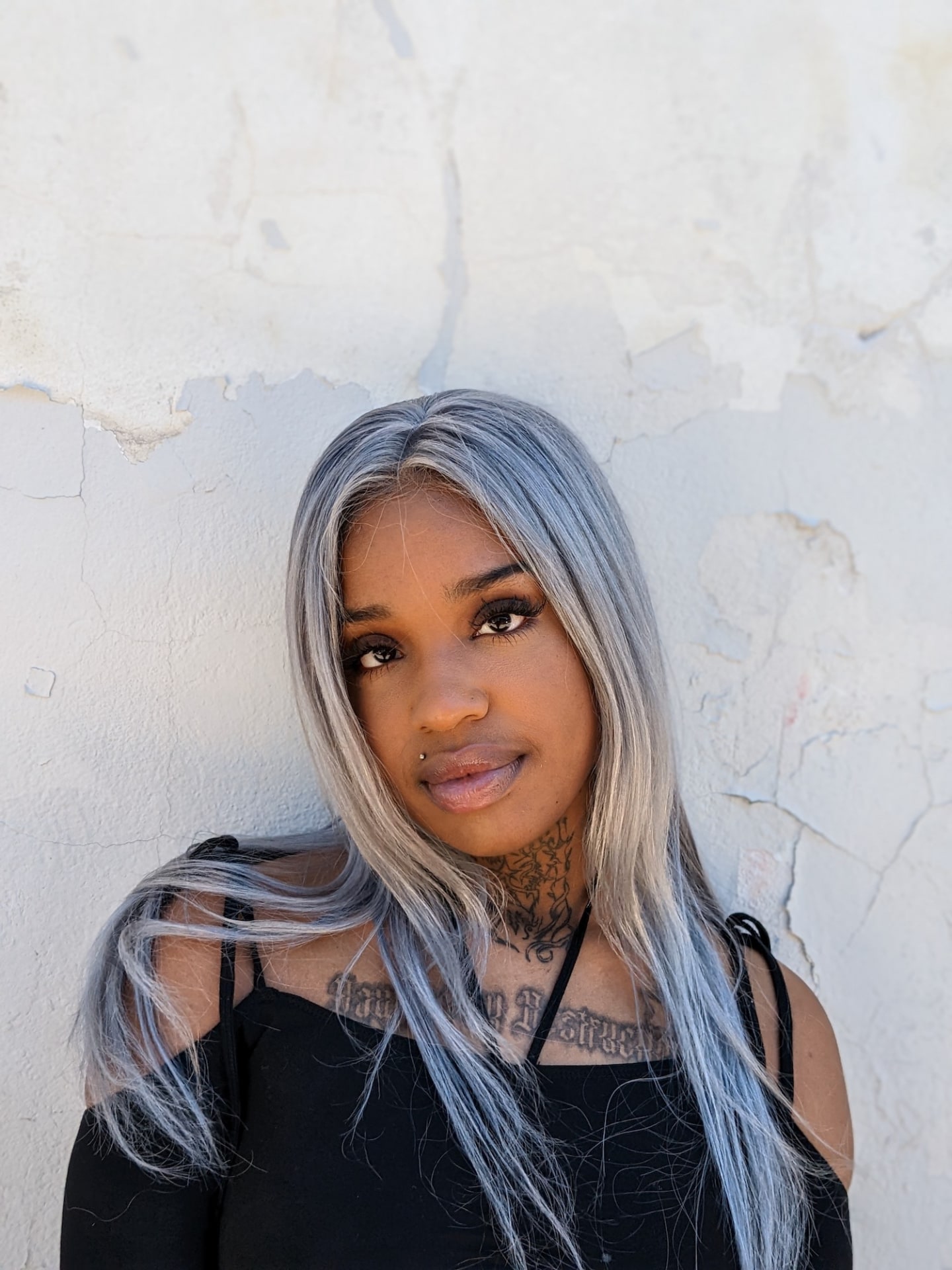 Near the end of the first song in her debut Rolling Loud set, Clip flips her hair to the side and addresses the crowd as if they're friends she's just met at a crowded bar: "My name is Clip. I know a lotta y'all don't know me, but I'm gonna be performing a couple songs. So just vibe, ya know? Have fun."
Her tone is playful, tinged with the kind of confidence that comes when you know you have fire on deck that no one's expecting. As she transitions into the candy-colored moodiness of her breakout single "Sad B!tch," that valley-girl lightness melts away to reveal a persona oscillating between icy and wounded from bar to bar: "I'll kill an opp then I'll go laugh about it / Then cry about it, then cry about it." It takes moxie to invoke the Atlanta stomp of Crime Mob's eternal "Knuck If You Buck" over glittery synths and pounding drums fit for a Sailor Moon reboot — but that's the beauty of duality through the eyes of Clip.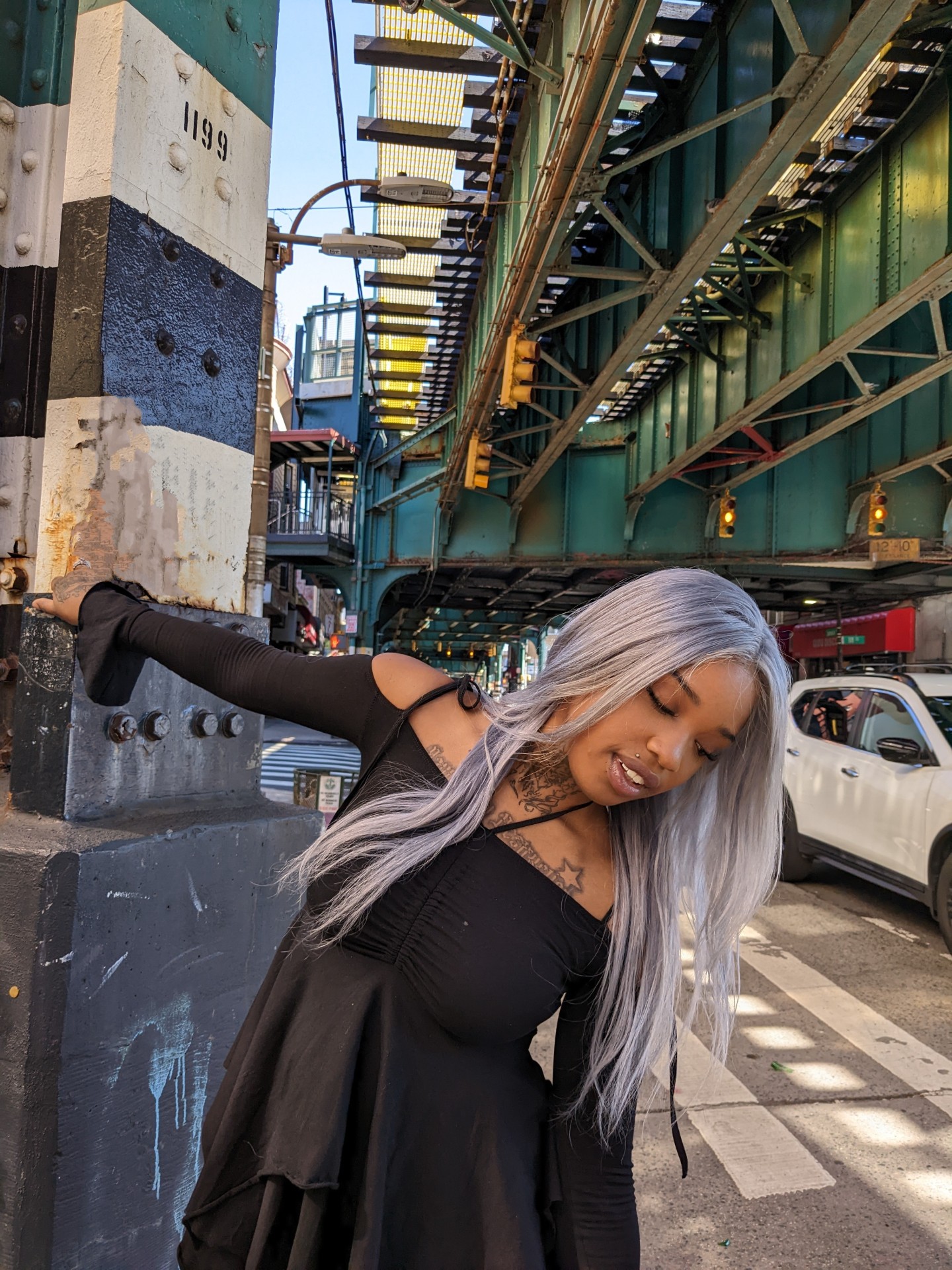 A few days earlier, on a sunny but chilly Friday afternoon, Clip and I meet in a park in Queens. The 23-year-old is both excited and a little bit terrified about her festival debut, thinking back on the life she abandoned to reach this moment. The child of immigrants — her mother is from Jamaica — she was born in New York but her family quickly relocated to Texas, and her home life was anything but stable. Her parents fought a lot and since she wasn't really allowed to leave the house, there was nowhere for her to decompress. Anxiety crept in early, and it was so debilitating she couldn't even bring herself to speak some days. Poetry, the internet, and the music of artists like Playboi Carti, Sade, SZA, and Gorillaz proved to be her only outlets. "I'm an internet baby," she admits. "My mom was very controlling. She hated me being on the internet."
Eventually, home life became too much to bear. She needed a way out and, at 16, took her future into her own hands. Already an active Twitter user, Clip decided to use her platform to promote and sell homemade rosewater: "I would walk home after school and pick roses off people's lawns and I would make rosewater at home. I would go to Walmart and steal the spray bottles and then sell the rosewater for $15 a bottle." One of her posts went viral and the money came pouring in. She made so much money, she was able to afford a one-way ticket back to New York and rent a "walk-in closet" apartment in The Bronx for a while. While in New York, she took on various odd jobs — Urban Outfitters, the Dominique Ansel Bakery, the occasional modeling gig — and networked extensively with old and new friends.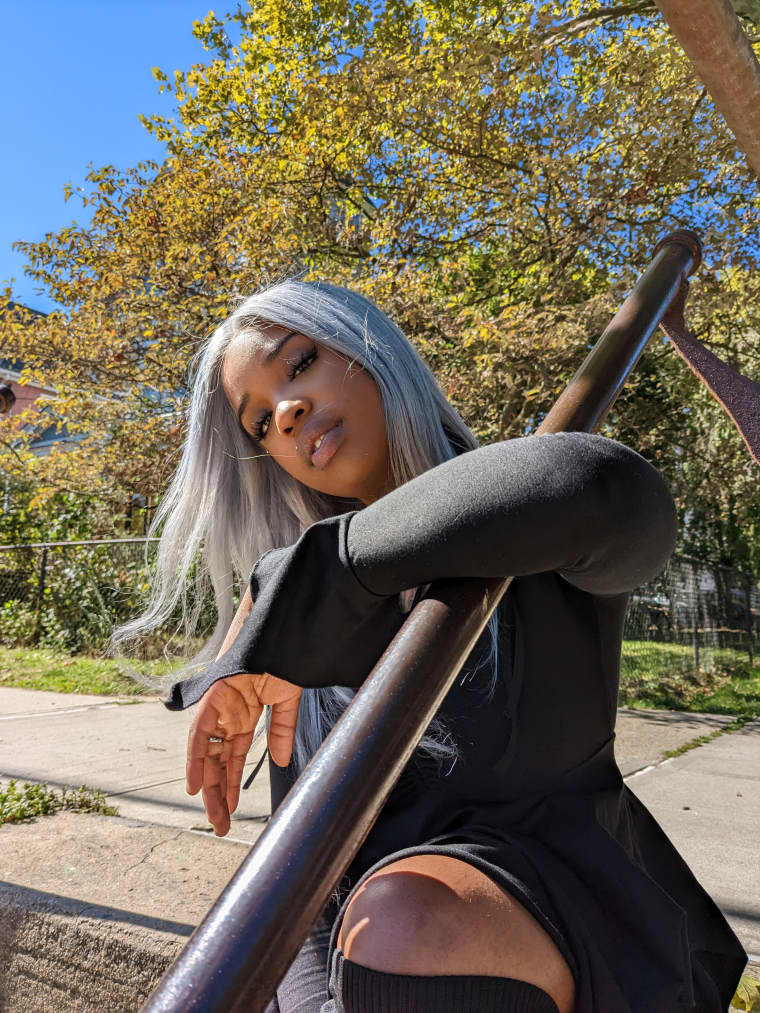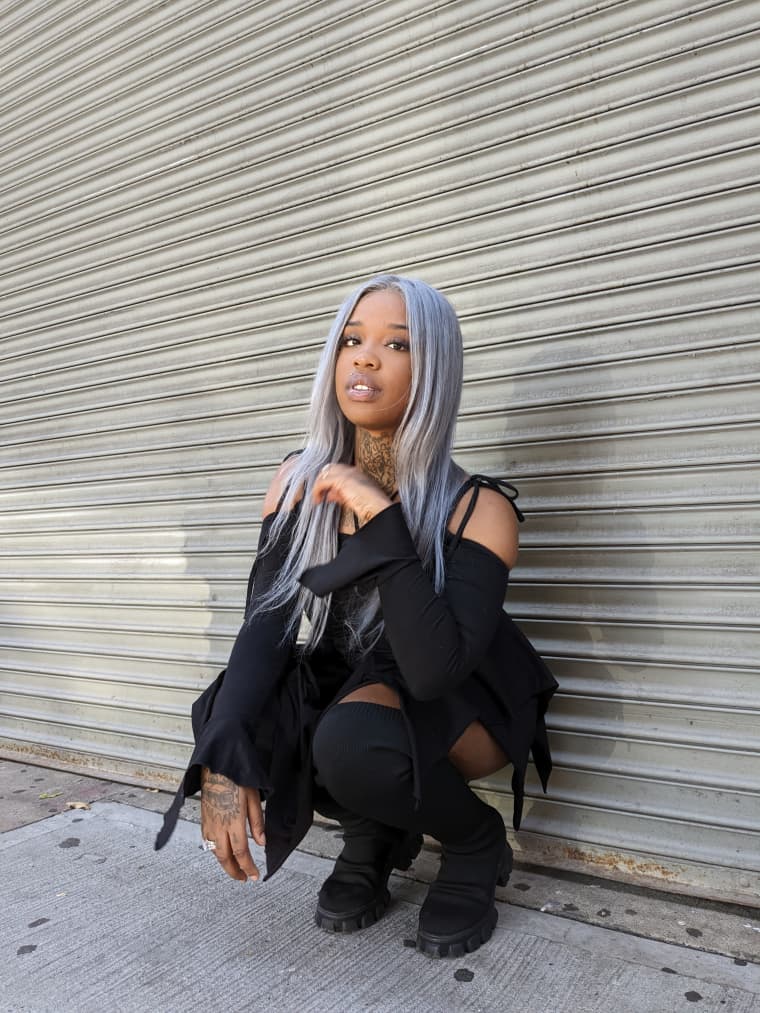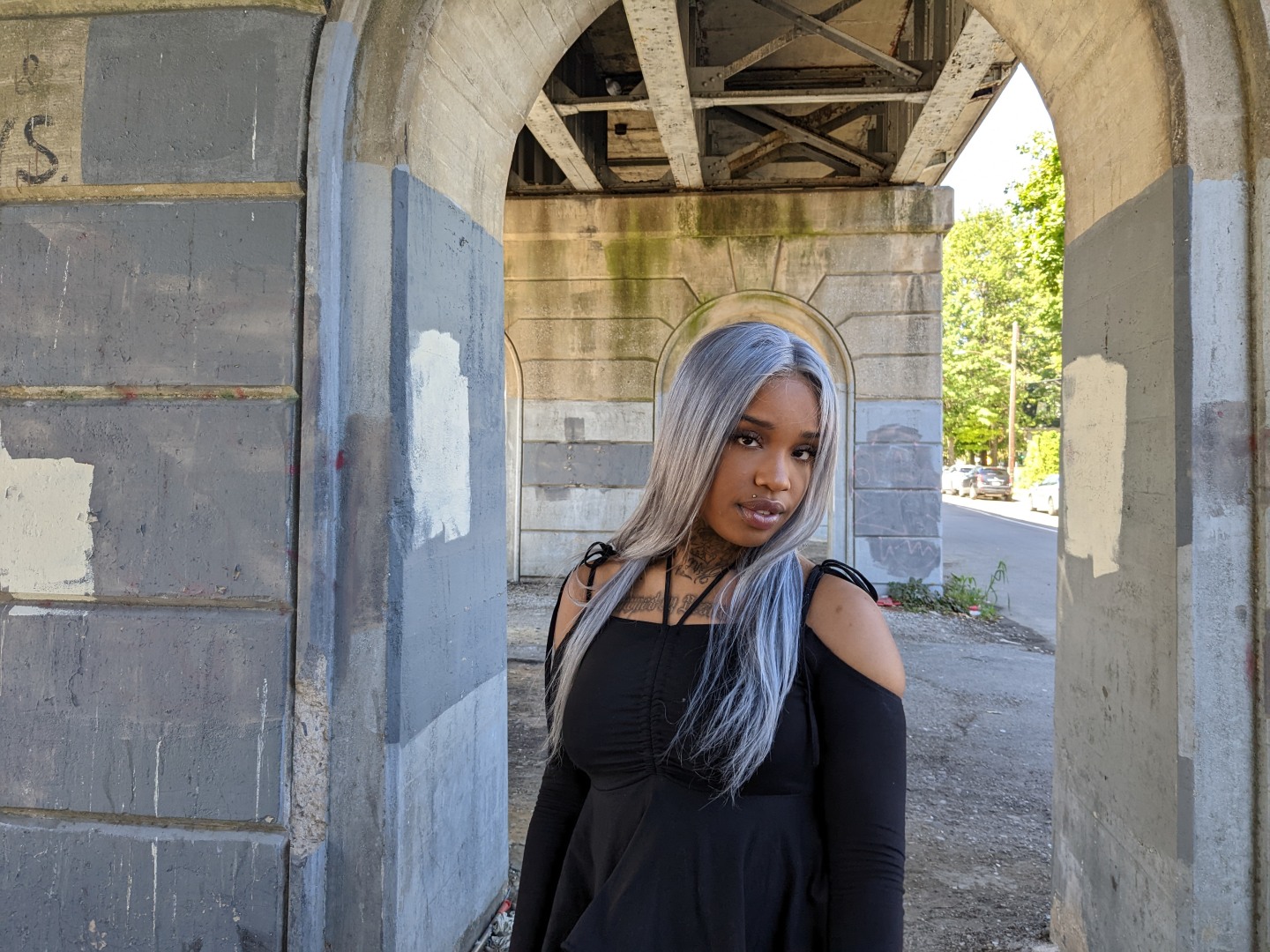 She and a handful of new friends came together to form the collective Burn All Sex Dolls, whose bond went far beyond music. "When they first met me, I was quiet and wouldn't say much," she explains. "They didn't know what was going on in my life but they let me stay with them. We were all living in a music studio room. I was literally homeless with them."
It was the collective that first inspired Clip to start making music, which started with a batch of cover songs she insists were terrible. Then one day, during a bout of depression after accidentally breaking her phone, she noticed that one of her friends had left their backup phone with GarageBand on it lying around. On a whim, she recorded to a beat by producer Sachy that she'd found on YouTube, and "Sad B!tch" was born: "I was going through a breakdown, honestly. And I put that in a fun song and made it work. It came together so naturally. I just sat there and just… made it."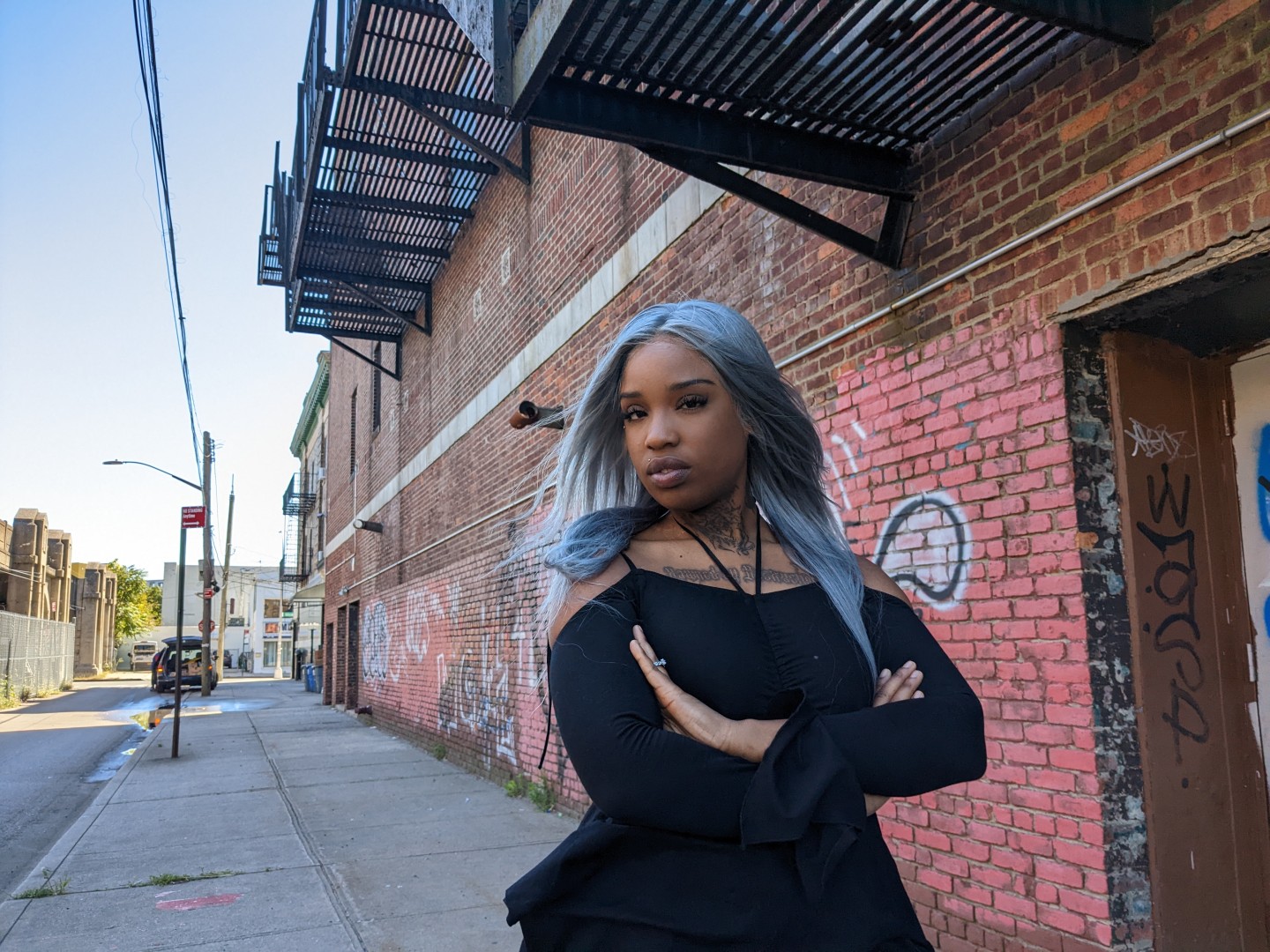 The other members of Sex Dolls were impressed with the song, and, soon, a good chunk of the internet would be as well. A trailer for the song posted to Instagram led Clip to upload it to SoundCloud, where it went viral. Clip had found a new creative outlet in music, but she and her friends didn't have time to celebrate for long. At the height of the pandemic, the collective was kicked out of their makeshift home, which forced them all to separate. Clip returned to Texas for a brief time, but came back to New York when everyone was able to pool their stimulus money together to rent an Airbnb. It was enough inspiration and stability for Clip to begin feverishly recording new music, enter into a distribution deal, and begin playing some of her first live shows across the country.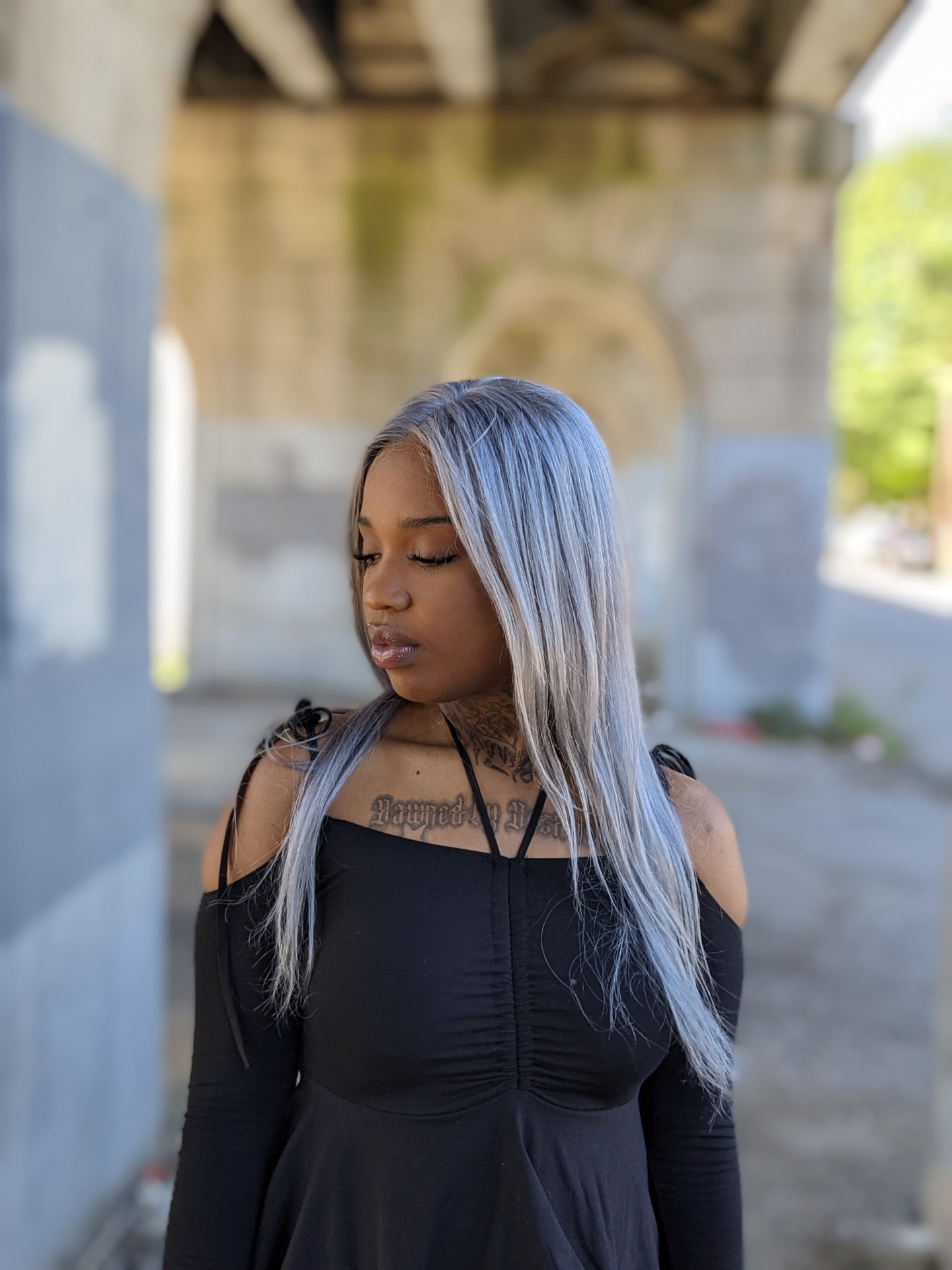 Earlier this year, she brought nine of those songs together on her debut project, PERCEPTION. The EP builds on the melancholy dreamscapes of "Sad B!tch" and its follow-up "Calvin K," Clip continuing to sift through her feelings with vocals that seethe and simmer. On "FALL BACK," Sachy adds a digital crunch and blown-out 808s to Clip's assertions that she's "that bitch and he mad 'cause I'm getting to the bag." She takes time to croon about being a "big dream girl in a fucked world" ("Road Trip") who prides herself on being DTF ("Lowkey") while keeping one eye open for those who might take advantage of her ("Hurt U"). Her music thrives on a digitized brashness similar to artists like Hook and Bootychaaain, but with more tender edges.
As her profile has grown over the last two years, Clip has had difficulty concentrating and staying in the moment, even while recording music. The day before our interview, she tweets she's been stuck in a "dissociative episode" for the last two years and is finally taking stock of what she's accomplished. She's also making plans for the future: She's moved out to Los Angeles and currently works at a boba shop on the side (her favorite drink is a coconut strawberry ice cream concoction), while she continues to deepen her footprint in the music industry. But for now, she's present and grateful to be maintaining: "Whether my career is long and successful or short-lived, I'm having fun with this shit. I know I'm gonna have my episodes here and there, but life is turning out great. I'm grateful for everything that's happened and I know there's more in store."