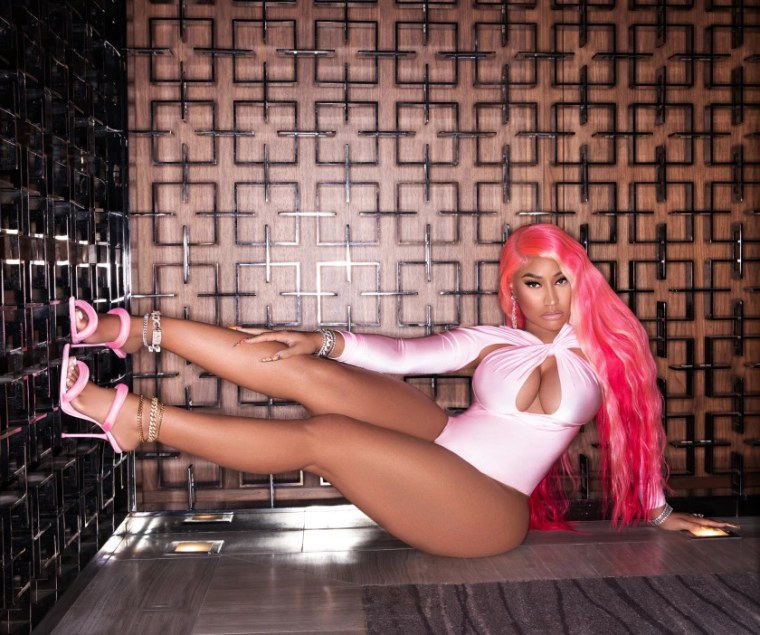 A couple of months ago Nicki Minaj remixed Jamaican dancehall artist Skeng's "Likke Miss" and promptly got quite mad when YouTube put an age restriction on the accompanying video.
Today Minaj returns with a an updated version of the track (yes, a remix of the remix) with a host of guests from across the dancehall and rap diaspora. Lining up on the " Fine Nine Remix" are, deep breath, Jamaican MCs Spice and Lisa Mercedez, Bronx rapper London Hill, Trinidadian soca act Patrice Roberts, and British punchline queen Lady Leshurr, plus Destra Garcia, Pamputtae, and Dovey Magnum.
Everyone is battling for supremacy on the track but Spice puts her best foot forward with the iconic line, "Gyal a watch me everyday like a sociologist." Check out the whole song below.