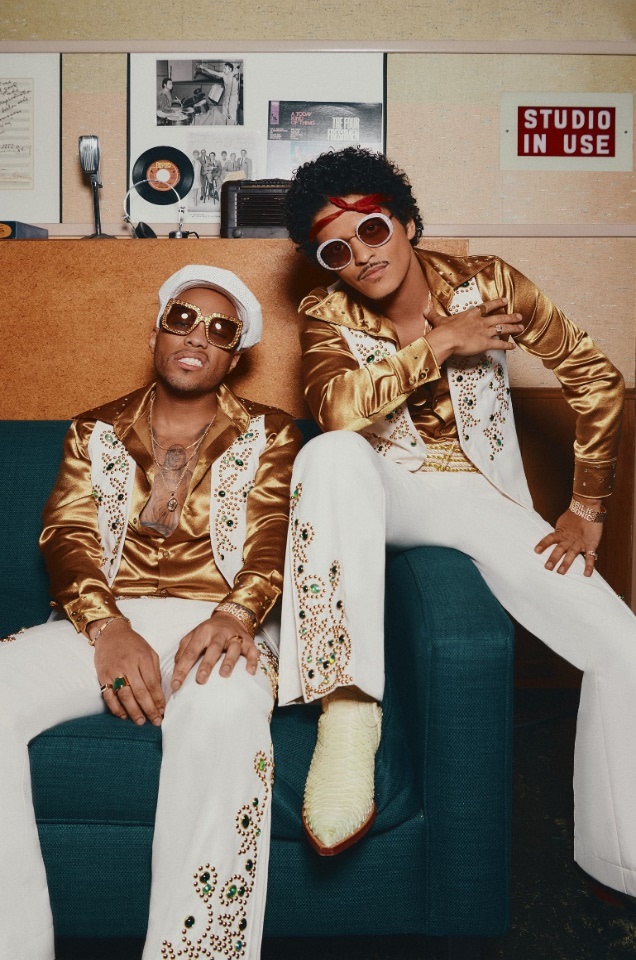 Silk Sonic, who won in four categories at this year's Grammy Awards, have declined to submit their debut album for consideration at the 2023 ceremony, Rolling Stone reports.
An Evening With Silk Sonic, Bruno Mars and Anderson .Paak's collaborative album, was released in November last year and falls in the October 1, 2021-September 30, 2022 window for next year's Grammys.
It was debut single "Leave the Door Open," released in March 2021 and therefore eligible for the 2022 Grammys, that won Best R&B Song, Best R&B Performance, Song of the Year, and Record of the Year earlier this year.
Silk Sonic are not the first artists to decline to submit their music to the Grammys voting body, with The Weeknd and Drake both having done so in recent years, though their decision was made more in protest than Bruno Mars and Anderson .Paak's seems to have been.
Voting for the 2023 Grammys begins today with the ceremony scheduled for February 5. The FADER has contacted the Recording Academy for comment.