Bktherula wants you to vibrate higher
The 20-year-old rapping and singing phenomenon from Atlanta is on a mission to evolve while setting fans free in the process.
The future of music will look a lot like Bktherula. The 20-year-old genre-blurring rapper/singer from Atlanta is emblematic of a new cohort of artists who, while reverent to their forebears, are mostly concerned with their own personal and artistic evolution above all else. They move forward and never back, no matter how tempting — and lucrative — it could be to retread their past steps.
"I think a lot of artists stop [progressing] because it's like, 'If I blow up off this song and the label signed me because of this song, then this is all I'm going to make," says Bk, with a trancelike stare. She's waxing philosophical in a Bedford-Stuyvesant Brooklyn photo studio bordering the Hasidic Jewish section of Williamsburg and adjacent to the Marcy public housing projects that Jay-Z made famous. "I can't lie, it works for people. But that doesn't work for me."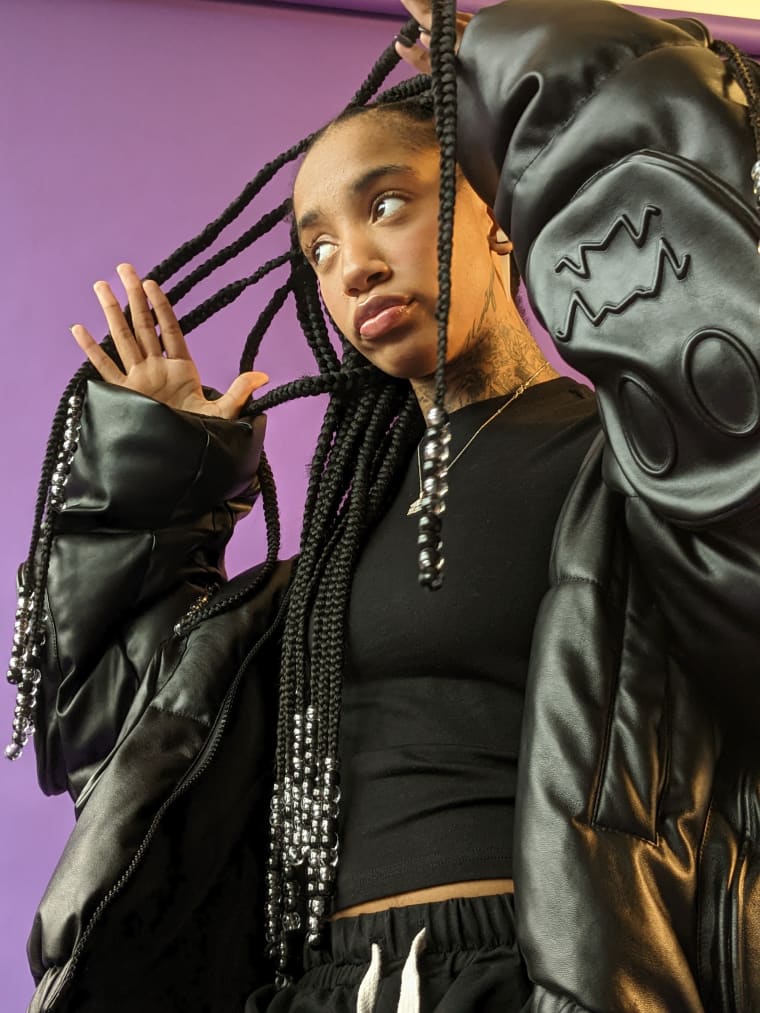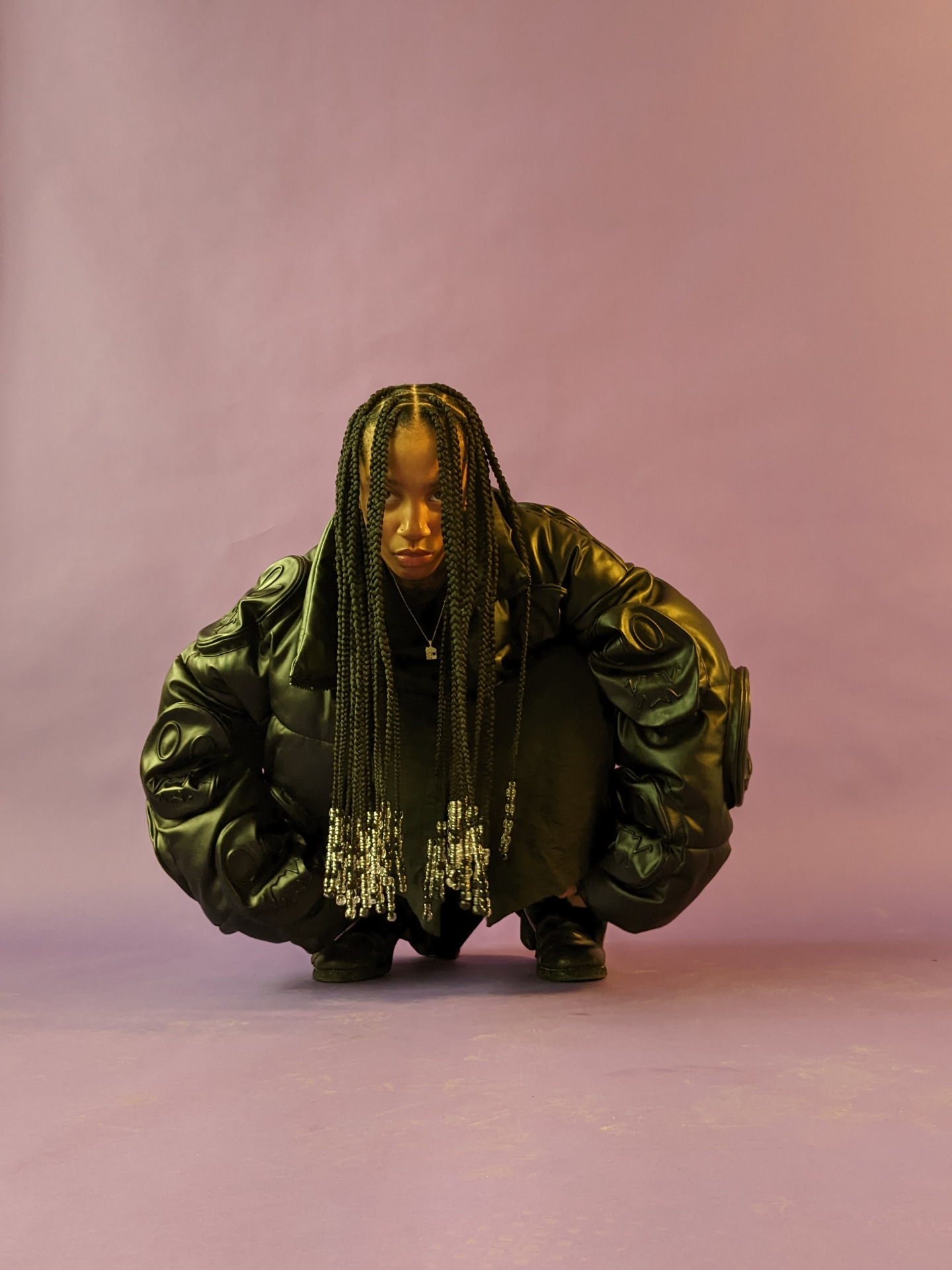 Bk has a preternatural confidence in herself and her artistic vision. For her, compromising her creative integrity just to blow up even further wouldn't just be a mistake but a betrayal of herself. "I'm not going to fuck my mental health up because of what generally works for other people. So, I'm just going to do what I want."
The music biz runs on hits. Record companies are in a race to capture and then reproduce lightning in a bottle with every buzzing new artist signed and every song released. But the thing about lightning is that it is unpredictable and uncontainable; it is pure energy and a force of nature. Bktherula is lightning.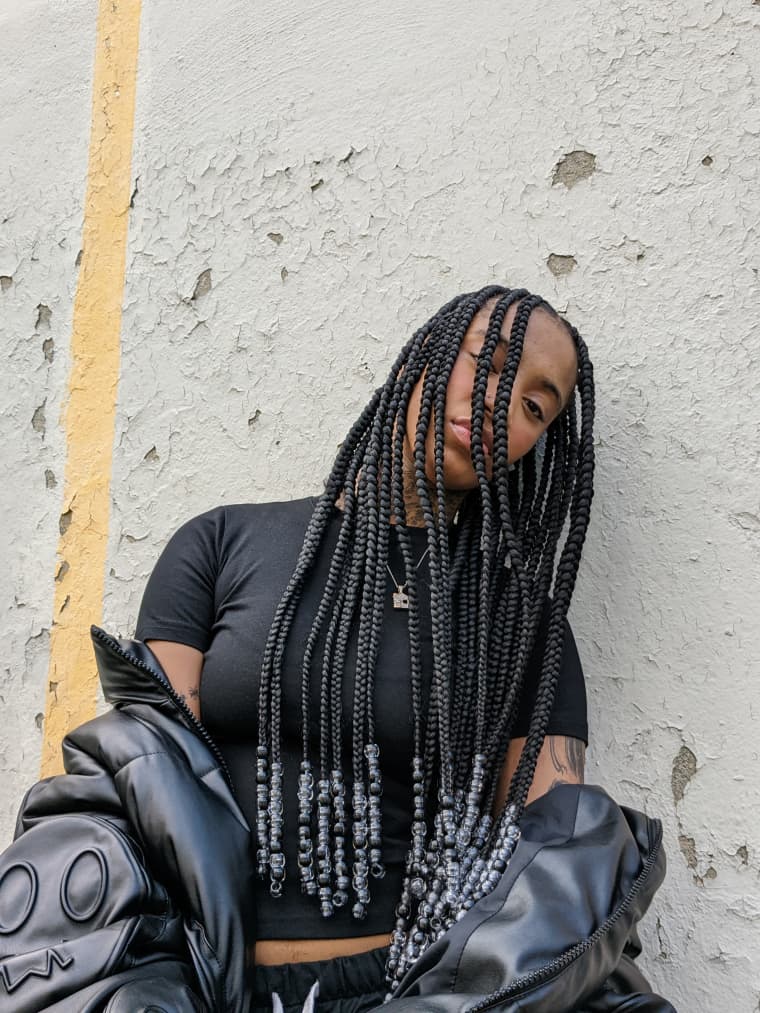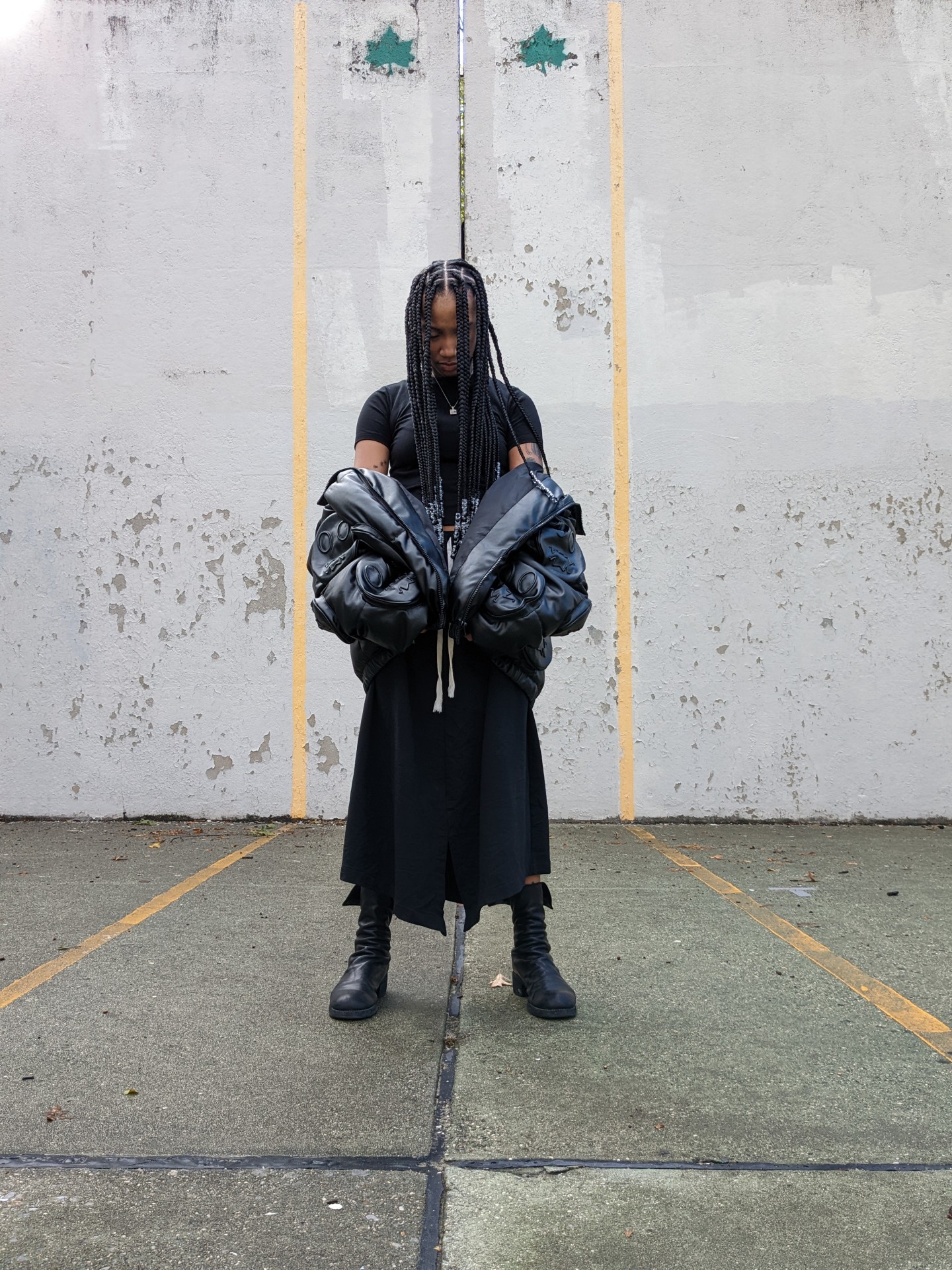 Since 2019, the 20-year-old, born Brooklyn Rodriguez, has struck at several different times, racking up millions of views and plays on SoundCloud, YouTube, and TikTok with hits like her breakout single "Tweakin Together," the moshpit-provoking "SANTANNY," and the swaggering "LEFT RIGHT."
Each song with a different sound and vocal approach than the last. On songs like 2020's "Summer," she leads with melody, conveying the ethereal calm of resolution after conflict and self-doubt over the reversed strings of producers Digital Nas and Scoop's beat. But on tracks like "Vaderz," her collab with fellow iconoclast Rico Nasty, she uses a jittery start-stop rap flow for a high-energy back-and-forth braggadocio session. Bk's is a chameleonic sound that is as varied as the facets of her own mercurial personality. She can be tough or tender and rage or soothe on any given song. Bk makes music for every one of her moods and personalities and even have alter egos — "Black," "Santana," Rue SanTan, and "TheRula" are a few — that represent them.
Her natural versatility thrills fans like the ones she performs for during a raucous set at Rolling Loud New York a day after our interview. But it presents a challenge to a business predicated on churned-out product, which is totally unequipped to reckon with a young woman who chooses herself above anyone else's expectations.
More than just her performance strategy, turning inward to tap into her power is how Bk moves through life. It's a form of radical self-acceptance she imparts to fans through her music which she says is "… about love, obviously about God, about being in a higher place, [on a] higher frequency, and just finding yourself instead of conforming with the rest of the world."
She calls this stage of enlightenment "Level 5." It's a recurring theme for her that she describes as "the level where everything can exist, and everything is possible." Of course, all of that high-vibrational messaging is wrapped up in the swagger and bravado of a woman who knows herself and that she's constantly evolving. In the end, a behind-the-curve music industry is going to have to adapt to artists like her and not the other way around. "I'm going to change the game. Everyone's going to be able to make what they want to make, and soon enough, the labels will be saying, 'Actually, just keep growing.'"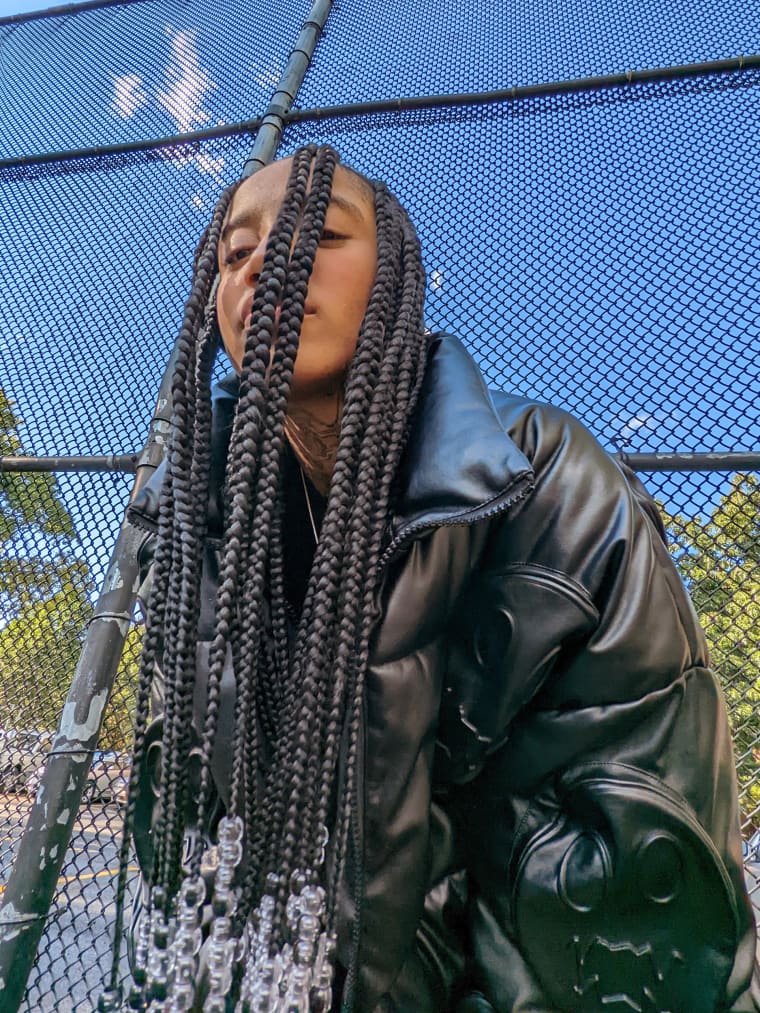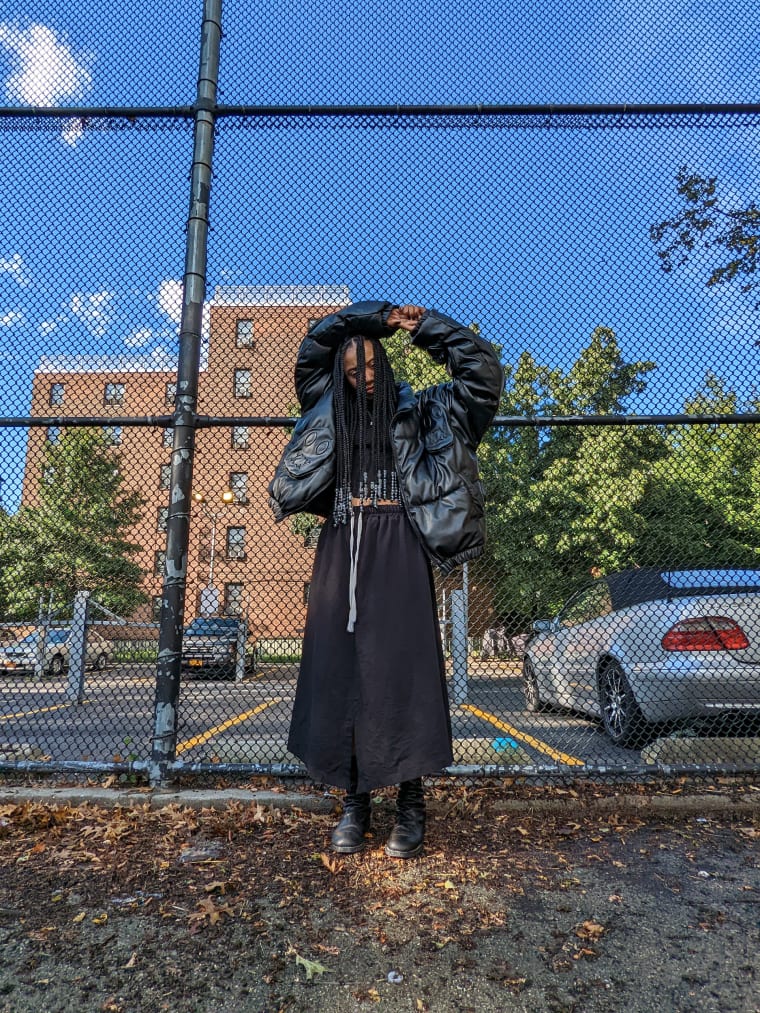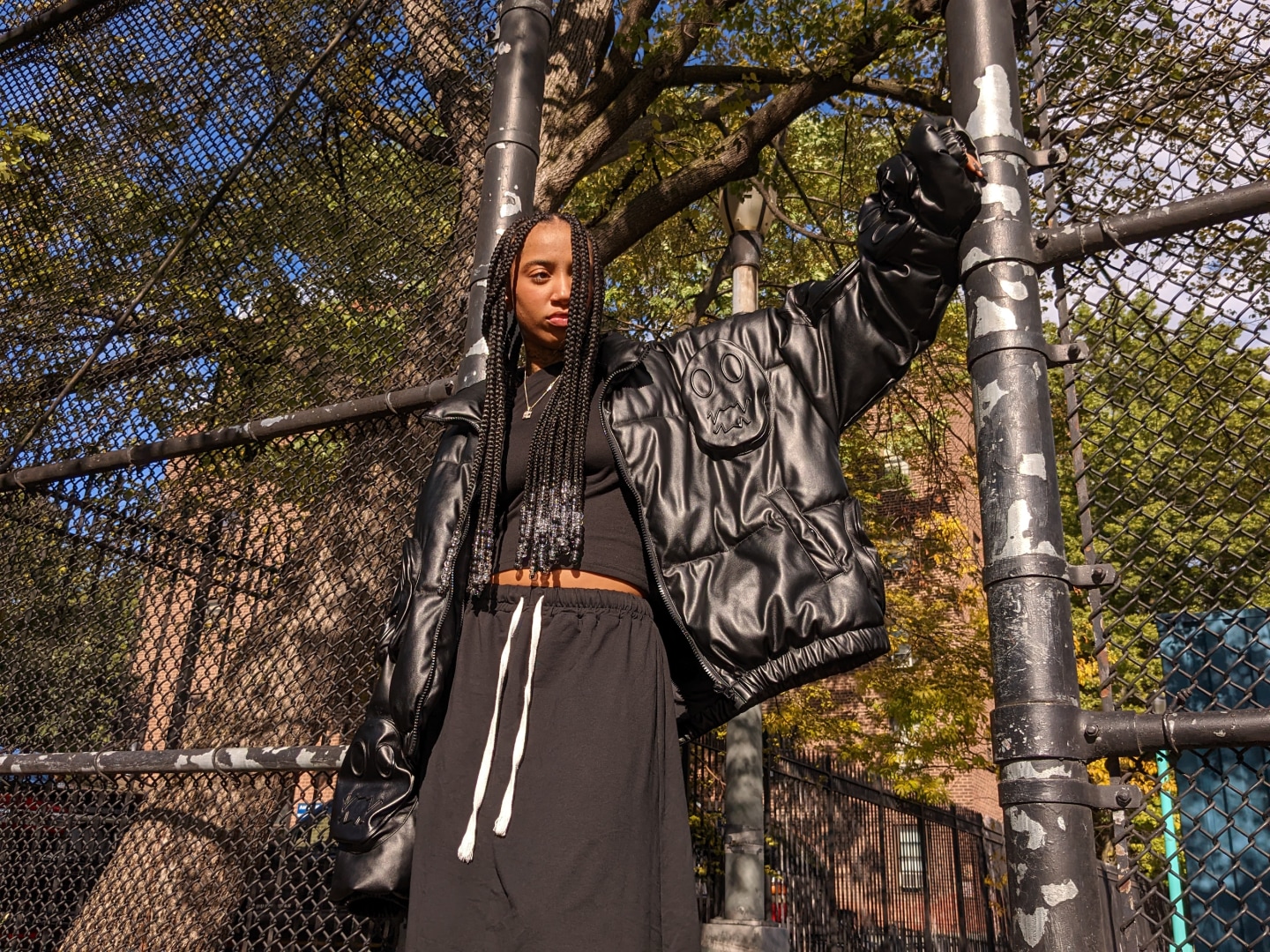 Though she's relatively young, Bk commands a stage with the aplomb of a seasoned vet. That's because music and performance are in her blood. The daughter of a singing mother and a rapping father, she recorded her first song at the tender age of 9 and got her chops performing on Atlanta's underground circuit in her teens, going from the teenage girl who had to finesse to get on a show's line-up to becoming an in-demand local star. When asked about her recipe for a good performance, she answers simply: "Losing yourself."
She locks in with her DJ, Hu Dat, and then zones out — creating a world on the stage in which she communes with the crowd without fixating on their apparent response to her. "If you're looking at the crowd, you're going to be like, 'Oh, fuck, what the fuck are they thinking?!' [Someone in the crowd] could be looking dead like this" — she makes a blank, expressionless face — "and then leave and be like, "Holy fuck, that was the best show I've ever seen in my life!"