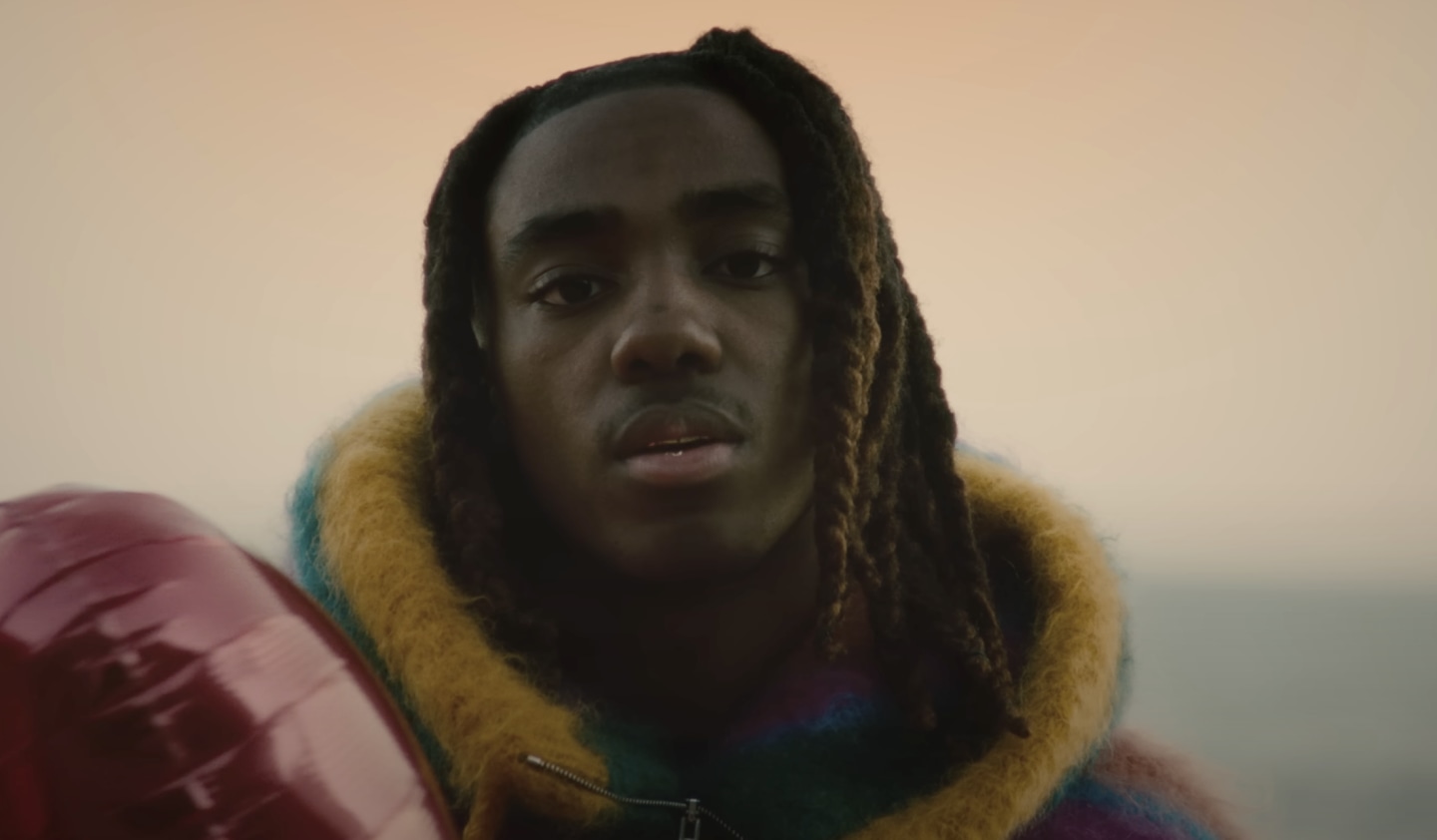 Every week, The FADER's Brandon Callender shares his highlights from across the rap world, from megastar artists to the deep underground.
Eem Triplin – "Just Friends?"
The most consistent thing about Eem Triplin's songs is that eventually, he ends up getting his heart broken. The Pennsylvania rapper/producer's music feels like a mellowed-out twin of 454's hyperactive sound with an identical love for hypnotic flows. He makes love sound absolutely devastating on "Awkward Freestyle" and even when he tries to play it cool on "London Tipton," you can tell he's seething and holding onto the hope that their break-up is only temporary. Eem's more honest with himself—and her—on "Just Friends?" "I can't waste time telling bitches lies 'cause they gonna cry in the end," he raps over the soothing beat. "Tell one lie, that's another lie you gotta back up." When he's not talking directly to the girl who's been playing games with him and asking her if her love's genuine, he's trapped in his own thoughts, wishing that he could feel the same as he did when he first fell in love.
Sainté – "Compare"
If his music was the only thing you had to go off of, it wouldn't be unfair to assume that Sainté has never stressed a day in his life. The Leicester-raised rapper makes floaty, dream-like music that flirts with the brain-massaging qualities of plugg and the spaced-out bounce of Cardo's production. "Compare," an idyllic highlight from his new EP Vacation, feels like skipping stones across a still lake. Sainté's voice rests right on top of the submerged beat, his words gently bouncing off the rumbling bass. "I ain't even gotta try / Nice and sweet when I speak in your ear," he brags to a lady he's putting the moves on. When it doesn't work, he cuts back on the playboy persona: "No demon, baby girl I'm an angel/ Smooth on the tune, no evil inside." He recovers the fumble so smoothly that you might not even catch it the first time through.
Zahsosaa – "OneWay"
It hasn't been uncommon to find out that a few songs that share the same beat in the last few years—remixes aside, beat leases completely changed the game for producers—but rappers hopping on club beats this year have been passing around the same few beats like a bowl of Halloween candy. One beat that's been popping up everywhere is a sugary flip from Philadelphia producer Glvck. I first heard it on an unreleased Sha EK track, but a friend pointed out this song from NyMulaan that came out a little while before it, and months later, there are still a few more floating around too. The beat briefly returned to Philly with Zahsosaa's "OneWay," a freestyle-turned-official song that's become the chillest take on it so far. "This shit'll go one way, it's either you fuckin with me or you not" he croons over the pulsating kicks. "'Cause I could be doing me chasing these thots." It's not quite right to call it a riddim, but it definitely feels like one.
Liberia Sig feat. YNV Zay — "Pipe It Down"
Liberia Sig's "Pipe It Down" feels like a dusty cowboy showdown. The Broward County rapper has a calm voice and snake-like flow that makes him hard to read, even when it's clear he's feeling some type of way in his lyrics. Comparatively, you can hear the smirk after every single one of YNV Zay's line. When Liberia Sig comes back to close the song, it feels like Zay's verse cued him to get a bit more arrogant with his bars: "This Trackhawk do a catwalk, see the jakes and we gon' do a chase." Showing a little emotion can take even the simplest of lines to a different level.