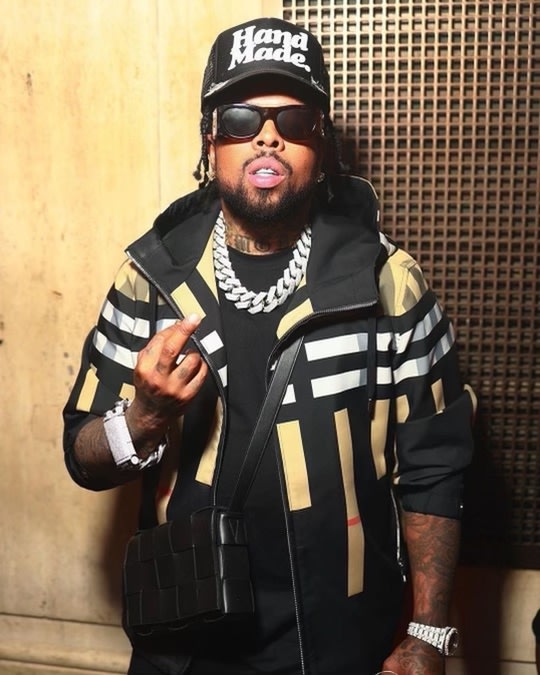 Westside Gunn shared 10, the semi-surprise final installment of his long-running Hitler Wears Hermes series, on Friday, October 28. That same day, he sat down with FADER contributor Son Raw to discuss what's in store for the near future — both his own forthcoming album Michelle Records and unannounced Griselda music he's sitting on — as well as RZA collabs he's got in the vault, 10's legendary features, and how to send him beats.
To hear this week's show in full, and to access the podcast's archive, click here. Read a few excerpts below.
On Michelle Records:
Michelle is a totally different vibe [from Ten]. People was hearing the snippets, the soul classics.
It's pretty much halfway done. Whenever I get the urge again — "Okay, I wanna rhyme some more" — I'll go back and finish it up. It might take two days. Sometimes I already have the soundtrack in my head before I put a rhyme on it. I can tell you pretty much how the rest of the project's gonna sound because I already have the production. I've just gotta fill in the blanks.

On forthcoming Griselda collabs:
Stove God Cooks is a mastermind, a punchline king, a coke rap giant. We was talking last night: As soon as he came in from the airport, I said, "You know we gotta start working on your album, right?" Me and Boldy [James] already talking. Me and Jay Worthy already talking. And YN Billy — I done had YN Billy since he was 18. He's 22 now, and he's ready. He's coming out with a Gangsta Grillz [mixtape] with Drama.
It's probably gonna be YN Billy, then Boldy or Stove or Jay Worthy. But we never stop working. Rome [Streetz] got a project already with Conductor [Williams]. That's another exclusive nobody knows about. That's both family, that's both Griselda, and like I said, we don't stop.
On collaborating with young producers:

I listen to beats. That's what I do. If somebody sends something, I play the first one, and if it sounds decent, I'ma go to two. If two sounds decent, I'ma go to three. The first impression is always your best. If you send me something, make sure your best one is first, because I don't even go to the second one if I don't like the first one.
But I give people a shot. Mike [Shabb] reached out. I heard a beat, and I was like "Yo, this is crazy." And the second beat, I was like "Yo, this is crazy." Both of those end up being on Michelle. If Michelle came out today, Mike would shine on this one. It would take him to a whole nother level. He's not even Griselda, but I want [him] to take off from this because I'm loving the vibe. He just sent me another pack too, so I've got about 20 new Mike Shabbos.
On working with RZA, Swizz Beatz, and Goo Goo Dolls:

It's been a dream of mine since day one to be on the RZA beat. And to have that sound — this is what I'm begging him for, like "Bro, I need this." I got it [and] I'm thankful. It's not the end of me and RZA. We have more.
Swizz is fam. That's my guy. He's kicked a lot of knowledge to me. Me and him done talked and hung out for hours. People like Swizz, I always wanna imrpess, because he a OG. He's big into art like I'm big into art. We connect on a whole other level.
Goo Goo Dolls is from Buffalo, so my engineer's their engineer. All my recordings in Buffalo is done at the Goo Goo Dolls studio. We all Buffalo kids. We all stick together. We all support each other. It's one of them small towns where everybody salutes each other and wants the best. Just because it's two different genres don't mean the love isn't there.