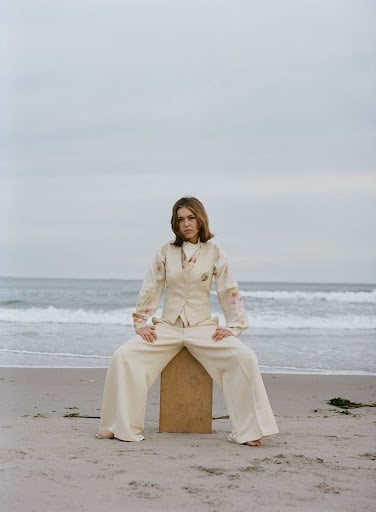 Snail Mail has announced early details of Valentine Fest, her own Baltimore-based music festival. The five-night event will involve five homecoming Snail Mail shows at the local Ottobar venue with different setlists and support acts each night. The first show of the festival will take place on February 10, 2023 with the last arriving, appropriately, on Valentine's Day.
A limited edition double 10" heart shaped vinyl edition of Snail Mail's 2021 album Valentine, complete with alternate artwork, will be sold at the festival. Valentine Fest was originally planned for this year but Lindsey Jordan was unable to perform while she recovered from vocal surgery.
Snail Mail's Lindsay Jordan told Variety, "We have some fucking insane bands on there, one of them I'm pretty sure is getting back together just for this. The idea was to have a new band that we are friends with and admire as the first opener, a legend as the second and then Snail Mail. So the lineup would be the future, the past and the present."
A poster for Valentine Fest features visual clues to the identity of Snail Mail's mystery support acts. Check it out below.