Song You Need: yunè pinku's "Fai Fighter" is as sharp as a blade
The London-based producer returns with a party song with a chaotic heart.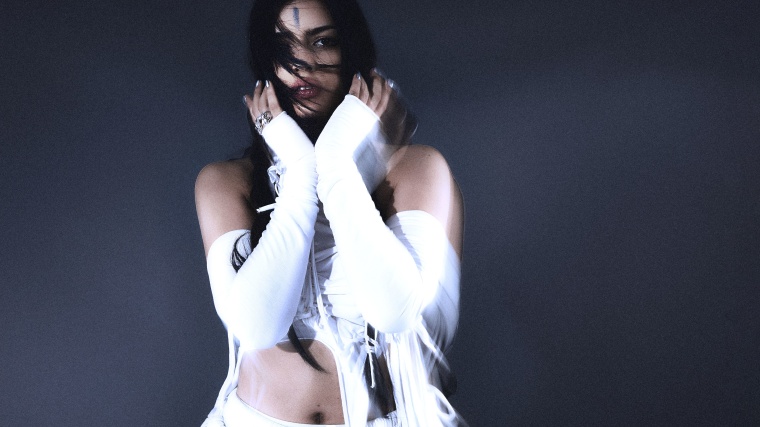 The FADER's "Songs You Need" are the tracks we can't stop playing. Check back every day for new music and follow along on our Spotify playlist.
yunè pinku is 19-year-old Irish Malaysian-Londoner Asha Yunè, who debuted earlier this year with Bluff, an EP that bent the past three decades of rave culture to her own will. Today she returns with a new song called "Fai Fighter," which digs deeper into her feelings and comes out howling.
"Fai Fighter" begins with a synth riff worthy of any '80s pop hit and marries it to a four-on-the-floor beat that stays stomping throughout. Yunè's vocals are chopped up and scattered across the chorus, leaving her to get her message across in the verses. Her lyrics mix the macabre with the every day to amusing effect. "My head just severed," she sings at one point before undercutting the drama with a well timed, "Oh babe, whatever."
The song comes with a video that — and you may detect a theme here — features the producer and artist wielding a sword as she poses for the camera. There's a chaotic nature to the visual that feels in tune with the song, featuring nods to her Irish heritage and Celtic witches.
"'Fai Fighter' is a sort of homage to the chaos of vulnerability," yunè tells The FADER. "I imagined it existing in a metaverse arena or a futuristic realm of some sorts. I think for me I struggle to articulate the meaning of this track because it's much more of a feeling than a specific word. But it's sort of a phoenix rising, an embrace of femininity."