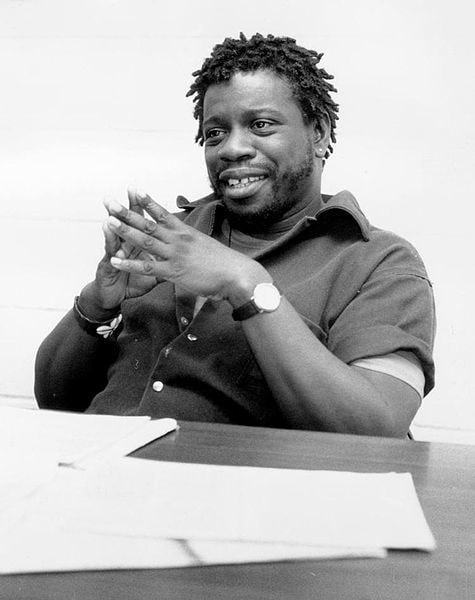 On May 11, 1988, Dr. Matulu Shakur — Tupac's stepfather and the ex-husband of late Black Panther Party member Afeni Shakur — was tried and convicted for his involvement in a 1981 robbery of $1.6 million from an armored Brink's car in Nanuet, New York. The American activist was a member of the Black Liberation Army and was among several members implicated in the crime, which also led to the death of two Nyack police officers. As the alleged the ring leader of the group and the 308th name on the FBI's most wanted list, he received a 60-year sentence in the ruling.
The Intercept now reports that the U.S. Parole Commission has granted Shakur compassionate release after 36 years in prison on Thursday. Back in May, a Bureau of Prisons doctor said he had six months to live, revealing he was diagnosed with terminal bone marrow cancer.
"We now find your medical condition renders you so infirm of mind and body that you are no longer physically capable of committing any Federal, State or local crime," the commission wrote in its decision to release Shakur. The Black liberationist had been previously denied ten times. In 2020, the judge who sentenced Shakur three decades ago told him to reapply at "the point of approaching death."
Shakur was due for mandatory parole in 2016 when he served half of his sentence but was denied release in both 2016 and 2018. During his incarceration, he aimed to inspire and motivate Black people, campaigning for hip-hop literacy and against drugs and violence.
"We are relieved that the Parole Commission now recognizes what has long been true — that Dr. Shakur's release poses no risk whatsoever," Brad Thomson, one of Shakur's attorneys, told The Intercept. "It is tragic that it took until he was on the verge of death for that truth to finally be realized."