I. JORDAN shares new songs "Give It 2 Me" and "Reclaimed"
Listen to the London-based producer's new songs now, out via Ninja Tune.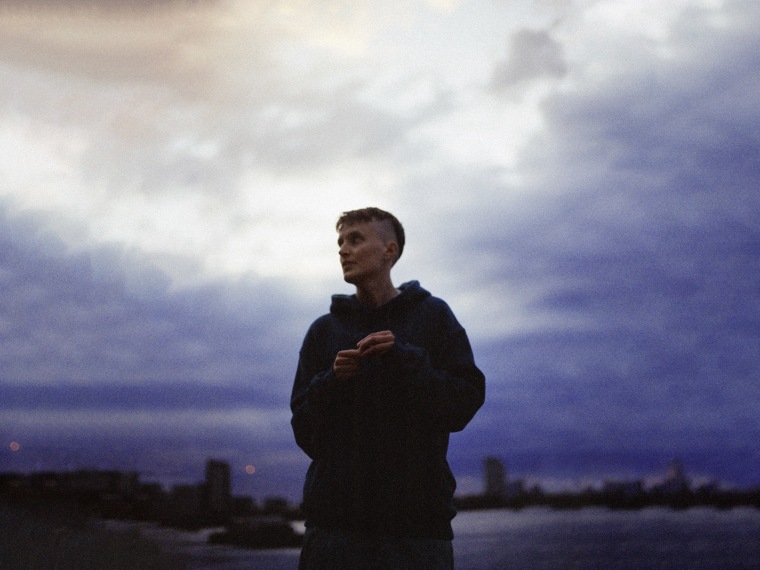 London rave producer I. JORDAN has had a run of strong singles this year, sharing "Hey Baby" and "Always Been," the latter of which was playlisted as a Song You Need In Your Life. Today, they return with two new ones, "Give It 2 Me" and "Reclaimed."
On "Give It 2 Me," I. JORDAN taps passionate house vocals to add even more urgency to the bouncy beat and twinkling electronics. They call the song "some of the most personal music I've released all year" in a press statement shared alongside the new music. "I have lots of confused feelings when listening back to this release," they said. "It's rough, raw, and rugged."
There are happier associations with "Reclaimed," a techno track that's far slicker and more guttural. It was written specifically to be played at Unfold, a queer and trans club night in London. "Unfold has had a huge impact on my life over the last year… It's inspired musically in a way that refreshed and reignited my passion for making music. I've met so many friends through it and it's a space where I truly feel a part of a community. As a trans person, this space is so important to me, and [to] many of us who attend the party."
Listen to both songs below followed by I. JORDAN's upcoming U.K./E.U tour dates.
I. JORDAN 2022 tour dates
November 19 - Manchester, UK - The Warehouse Project
November 26 - Paris, FR - La Machine du Moulin Rouge
December 3 - London, UK - MOT
December 16 - Manchester, UK - TBA
December 17 - Brussels Ancienne Belgique
December 31 - London, UK - Queer House Party @ The Garage