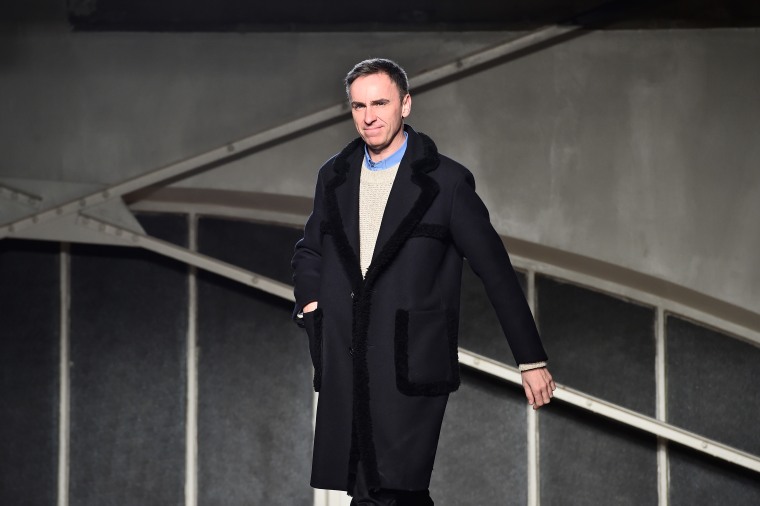 Raf Simons has announced that he will close down his eponymous clothing line after the release of the Spring/Summer 2023 collection. The Belgian fashion designer revealed the news in an Instagram post shared on Monday (November 21); no reason was given for the shutdown of the company, which was founded 27 years ago in 1995.
Read his full statement below:
The Spring/Summer 2023 collection is the
conclusion of an extraordinary 27 year
journey and the final season of the Raf
Simons fashion brand
I lack the words to share how proud I am of
all that we have achieved. I am grateful for
the incredible support from my team, from
my collaborators, from the press and buyers,
from my friends and family, and from our
devoted fans and loyal followers.
Thank you all, for believing in our vision and
for believing in me.
Forward always,
Raf
Since 2020, Simons has served as Prada's co-creative director. He held the same role at Christian Dior from 2012-2015 before departing amicably for the chief creative officer role at Calvin Klein, a position he held until 2018.
Among fashion-obsessed rappers, Simons is a highly referenced and sought-after designer. A$AP Rocky, Frank Ocean, Drake, Lil Uzi Vert, and Future are just a handful of the superstars who regularly express their appreciation for Simons' designs in their music.
"Always at the core of [Simons'] universe (and as essential as the clothes themselves)," a statement on the Raf Simons website reads, "are attitudes, moods and statements about individuality and independence. Equally important in Raf Simons' approach is the constant quest for innovation. The designs are always looking for the now and tomorrow, even if they are inspired by historical or classical references."