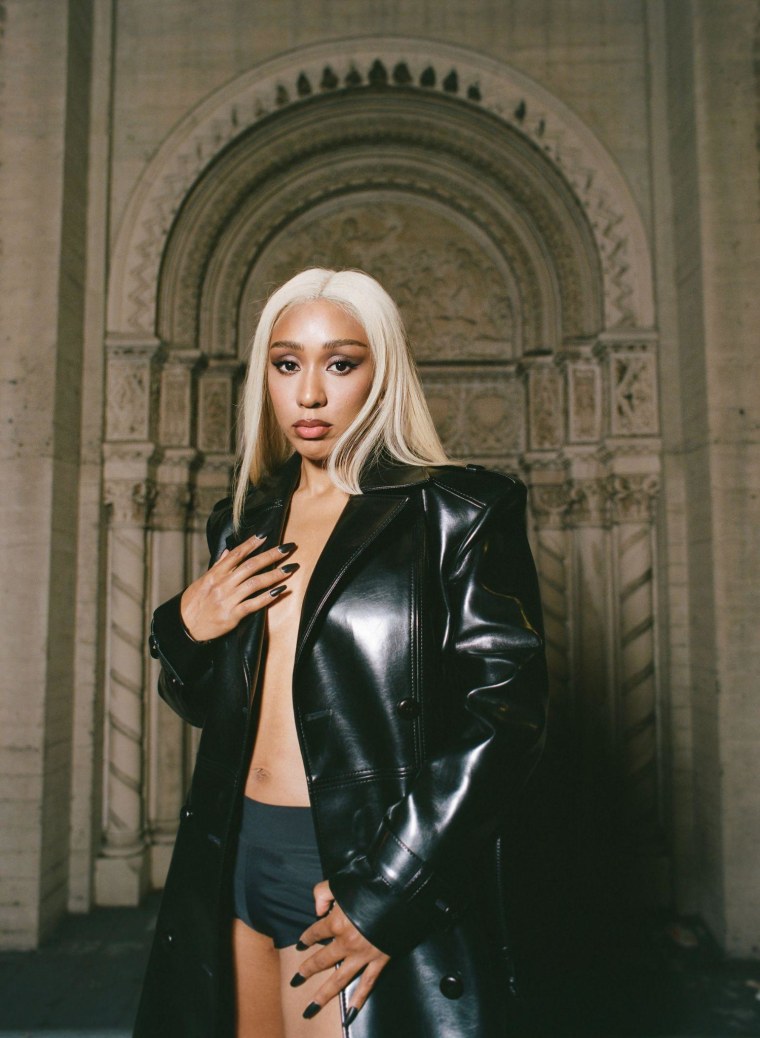 The FADER's "Songs You Need" are the tracks we can't stop playing. Check back every day for new music and follow along on our Spotify playlist.
On new album softCORE, Fousheé welds punk and R&B sounds together in a DIY fashion that can leave you feeling a little whiplash. The project's lack of cohesion isn't a weakness, per se, it's more of an underlining of just how strong the spikier front half is. The New Jersey artist previewed the album with "i'm fine," a song with a screamo chorus so intense it would be impossible to miss that she is raging on the inside. Similarly, Lil Uzi Vert collaboration "spend the money" taps into a wealth of viral sounds (frantic drum breaks, pop-punk melodies) to create something endlessly repeatable. softCORE is worth digging into further for songs like "die" and "bored," a highlight of the 12 brief tracks offered up.
"bored" is the sound of Fousheé offering up vulnerable feelings but maintaining control at all times. "You're so cute" she sings to an unsuspecting partner, "but you're dumb." With her pen wielded like a blade, she reminds anyone getting close that she will use her songs as revenge, casually silencing any would-be saboteurs with lines like "If it brings you pain then my job is done." Throughout this the drums hammer away like a pneumatic drill and the wide-eyed, festival-ready chorus repeats her lack of fulfillment: "Get away, get away, get away. Now come back." Scrolling through her feelings, Fousheé isn't ready to settle any time soon.