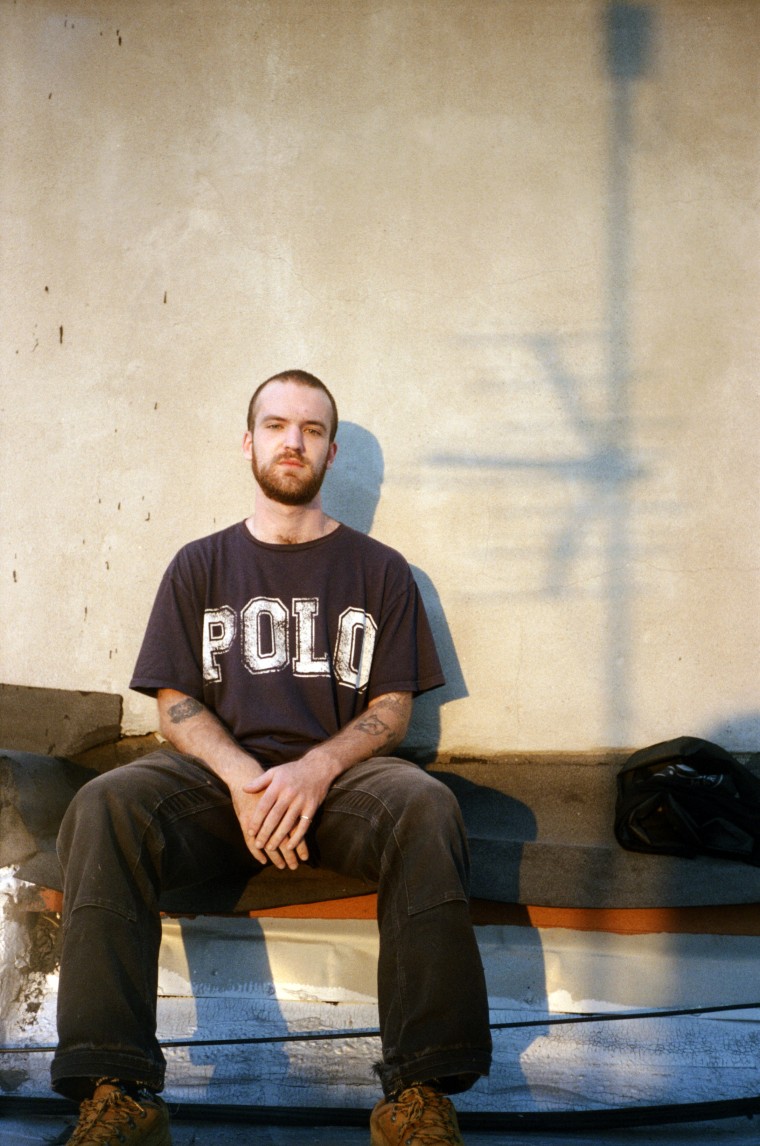 Tobias' excellent new album Two Birds, which landed last month on the ever-reliable True Panther Sounds, is the sound of an artist escaping the noise to focus on a more elemental truth. After leaving New York, where he had found success as an underfround rap producer, Tobias decamped to Denton, Texas where space, nature, and quiet worked their way into his palette. The result of a period spent reflecting on life and "taking a bunch of mushrooms" left him with a collection of folksy indie rock songs he could feel in his bones.
Two Birds is the second album to come from this life-changing move and his most impressive work to date. Calling to mind Alex G and Grandaddy in its direct, confessional approach to both lyrics and melody, the album blurs the line between fiction and reality while remaining grounded throughout. "House On Fire," a video for which is premiering below, is a clear stand-out. The song starts with a chunky guitar riff that gives way to Tobias as he recants the "crawling death of an empire" with a disaffected sigh. "You're all vampires," he sings as if waving goodbye to all the evil in his sights. "Have a good life."
The "House On Fire" video taps into that same fresh start narrative as the camera follows Tobias driving out into the autumnal colored forest and embracing the change in his life. He builds an effigy of himself, grey hoodie and all, and then sets it alight as he plays that muscular riff amid the heat and embers.
Speaking to The FADER via email, Tobias says, "The song itself came from a time period where I had taken an extended break from being a musician to remember why I was even doing it in the first place. This was the first song to come out of that period and made me excited to create again."
Discussing the video he adds, "I liked the idea of burning an effigy of myself for reasons I want people to figure out for themselves. I was also excited about working with [director] Anna [Pollack] because I've known her for a minute."