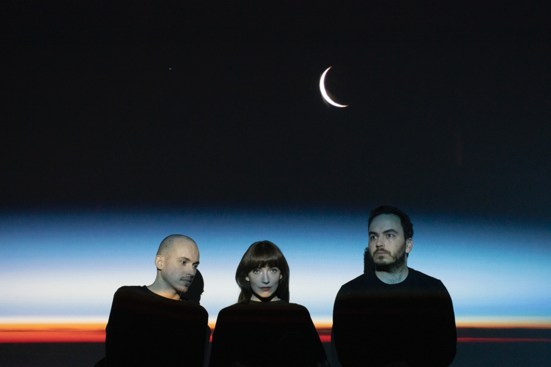 Daughter, the folk-leaning indie rock band signed to 4AD/Glassnote, have announced details of their first studio album since 2016. Stereo Mind Game is due on April 7 and today's news is accompanied by the release of lead single "Be On Your Way." Check that out below.
Stereo Mind Game arrives seven years after Daughter's second studio album, Not to Disappear. In 2017 they shared soundtrack album Music from Before the Storm while lead singer Elena Tonra released a solo album under the name Ex:Re in 2018.
The self-produced album was written and recorded in various locations including Devon, Bristol, and London as well as San Diego, Portland, and Vancouver.
Tonra takes center stage on "Be On Your Way," a song written about a fleeting relationship that arrived with a built-in expiry date due to the distance between her and the other person's home countries. "There is never just one human hat the heart should lone belong" she sings over a grand orchestral backing and muted guitars.
Stereo Mind Game tracklist:
1. "Intro"
2. "Be On Your Way"
3. "Party"
4. "Dandelion"
5. "Neptune"
6. "Swim Back"
7. "Junkmail"
8. "Future Lover"
9. "(Missed Calls)"
10. "Isolation"
11. "To Rage"
12. "Wish I Could Cross The Sea"