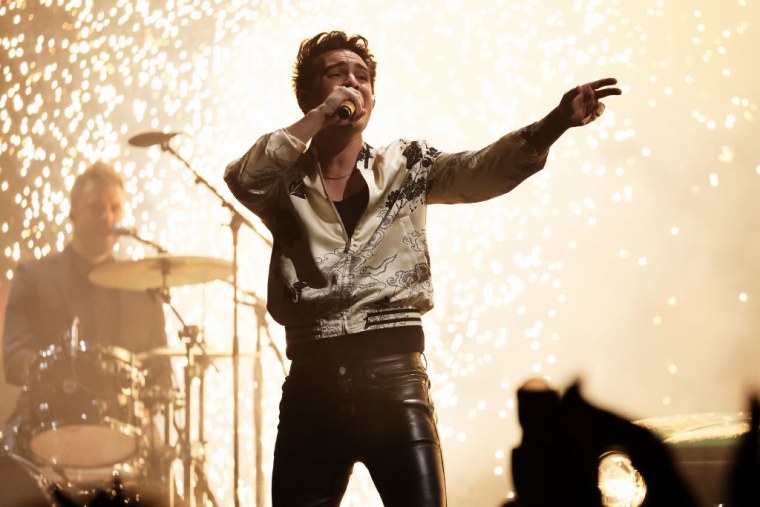 Panic at the Disco! have announced that they will split following their upcoming European tour.
In a lengthy statement confirming the news, frontman Brendon Urie said he and his wife were expecting their first child and that he wants to focus on his family, stating "Sometimes a journey must end for a new one to begin."
Panic! At The Disco was formed by Urie alongside Ryan Ross, Spencer Smith, and Brent Wilson in 2004. Urie has been the only official member of the band since 2016. The group released debut album A Fever You Can't Sweat Out, featuring the single "I Write Sins Not Tragedies," in 2005. Their most recent album, Viva Las Vengeance, was released last year.
The final tour begins in Vienna on February 20 and concludes in Manchester, England on March 10th. Urie's statement follows below in full.