Fucked Up revisit the real world
Fucked Up's Damian Abraham and Mike Haliechuk discuss the unique process behind their new album, One Day, on The FADER Interview.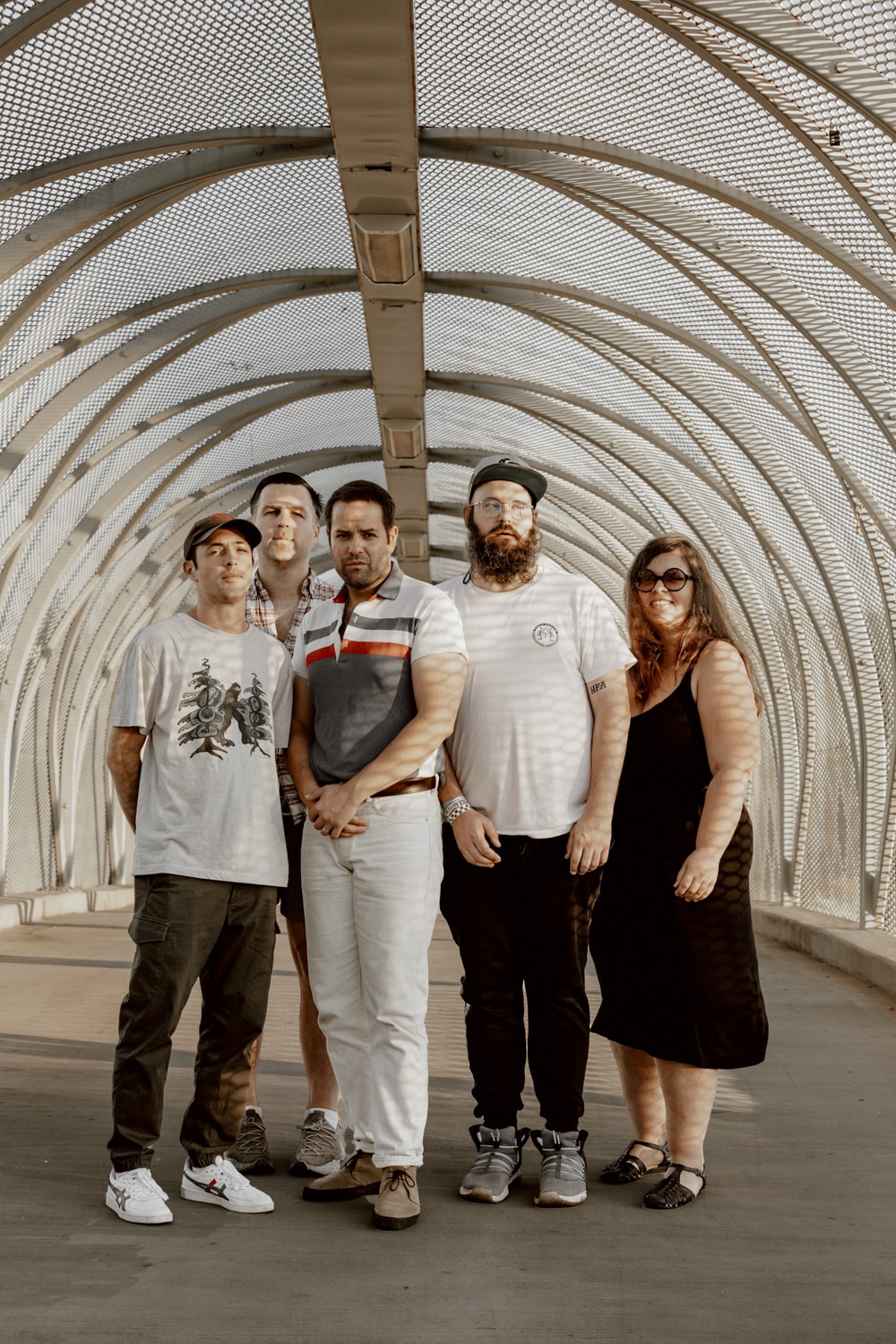 Fucked Up have always been caught between two worlds. Damien Abraham, the band's lead vocalist, was bloody and sweat-drenched in the band's early years and he remains an electro-magnetic presence today, prowling the stage and growling like an attack dog. But since forming in Toronto twenty-two years ago, Fucked Up have mutated and evolved at Abraham's back. Led by guitarist and primary songwriter Mike Haliechuk, they've grown more ambitious with each passing release. They unexpectedly burst into semi-mainstream consciousness with the meta-textual hardcore punk-opera David Comes to Life in 2011, but that was just the beginning of their audaciousness. They released the ninth installment in their Zodiac Series — a record for each of the years in the Chinese zodiac — in 2021. It was an almost absurdly vast thing: a wonderful, proggy concept album stacked with guest features, indecipherable plot twists, and detours into folk and funk.
In that sense, their new album, One Day, could be considered a back-to-basics project. Haliechuk wrote and recorded the album in secret in a day — split across three eight-hour sessions. He then passed it off to his bandmates with the remit that they, too, limit themselves to a 24-hour window to write and record their parts alone. Abraham wrote lyrics again — the first time he's done so, with one exception, since Fucked Up's 2014 LP, Glass Boys. Abraham snarls about gentrification and fatherhood, and the one song that Haliechuk sings, "Cicada," is about the very real grief of seeing friends pass away and trying to carry their legacies forward. There are no unreliable narrators fighting for supremacy here, no psychedelic dreams.
But One Day is still a huge-sounding album. Fucked Up are as intense as they were in their early days and as gloriously melodic with their power-pop guitar lines as they have been ever since David. They sound, above all, vital.
When I spoke to Abraham and Haliechuk the other week, they represented the two poles of the band with an almost comic perfection: Abraham, the bombastic punk archivist with his own podcast and an unimaginably large record collection, was an open book. He riffed on punk history and let slip that the band already had another LP with the same process — it's called Another Day — ready to go. Haliechuk, the unrelenting songwriter, went deeper into his and the band's process and his constant need to keep writing. And he also got mad that Abraham kept talking about Another Day, which the band isn't supposed to mention yet.
This Q&A is taken from the latest episode of The FADER Interview. To hear this week's show in full, and to access the podcast's archive, click here. (edited)
The FADER: One Day was recorded in three eight hour chunks back in 2019, right?
Mike Haliechuk: Yeah, I wanted to do it in one day, but I thought it would be terrible to try to actually do it in 24 hours straight. Plus, then you have to get the person who's recording it to sit with you for a full day. So I just thought of a way to make it as close to that as possible, and we ended up with three days. It was pretty strict. I didn't have a stopwatch, but I was counting the minutes in those first sessions.
Why do this, especially given the sort of grandeur and sprawling nature conceptually of other Fucked Up records?
Year of the Horse took six years. Ghost of Dreams took two. It was set up as a convention this time: "What if we could make a record in a day?" That's how you become a band, right? You have a certain amount of time to make a seven-inch, usually a half a day. All your greatest ideas as a punk band come when you're a kid and you have those time limits because you have to go play a show or you can't afford to spend two years in the studio. That's when you make your best records. So I was like, "What if we only had a couple minutes to make this? What do we sound like without having two years to fiddle with it after the fact?"
Damian Abraham: For me, the time limitation came from the fact that I had to get home to make dinner or pick up the kids. So I did my [part] in four-hour chunks over weeks of spread-out time in between. I was homeschooling for some of the record, so it forced me to approach it completely differently.
The FADER: Mike, you sort of sprung this on everyone, right?
MH: I don't think anyone knew I was doing it until I handed it to them. We had finished a tour cycle and I was gonna take a break from doing music, and that lasted for a week. I had to do something with my hands… and I just made it. I told Jonah he wasn't allowed to even listen to it before he started playing drums — not to be a dick about it, just to give the musicians the same pure experience of writing I had.
DA: [After the tour], we were very fed up with each other. Mike and I got into an argument on stage because Mike's volume was too loud for me, and I stormed off. It was like, "Wow, that's the end of this;" and then Mike's taking a break from music; and then, all of a sudden, the record shows up. I appreciated the opportunity to get to write a record again. And with the pandemic coming as I was starting to write, it felt like it was gonna be the last time I recorded because it hardcore and punk and music in general might not come back.
There was a fatalism to it this time that wasn't the self-imposed fatalism I had on Glass Boys. I was very entitled to being a musician and living this lifestyle when we were doing Glass Boys. I think a lot of it was born out of paranoia and dark thoughts about what it meant to be a musician and "selling out" and legacy and all these sorts of things that are non-essential to the human experience. As much as [One Day is] fatalist about where the world is, there's also a lot of joy, because it's also about loving my kids and struggling to be a good dad — things that are essential to my human experience.
Mike, your parts were recorded and conceived of before lockdown, but this album couldn't really exist without the lockdowns and without the pandemic. There are only a handful of bands who've really embraced that remote style of recording, staying out the studio and doing things separately. It feels like a product of that time.
MH: That's how Fucked Up has recorded for 10 years. I haven't been in a session with Damien since David. I'm not allowed to go to Sandy's bass sessions. Me and Jonah do a lot of stuff together, and Josh, he does it on its own or he just skips it. I think Fucked Up invented pandemic-style recording.
Damian, how long had it been since you'd written lyrics?
After my mom passed away, I wrote a song for an Australian-only seven inch that's one of the most obscure Fucked Up records. But before that, it was Glass Boys — I'd said everything I wanted to say, laid it all out to bear. When we started writing Dose Your Dreams, the lyrics I wrote were really bad. I was doing a wrestling TV show, I was raising the kids. I was so checked out. Dose is such a beautiful record because Mike just took it and wrote everything and carried the creative side of the band on his back… which is how the band started, before I was even in the band.
Did you collectively make the decision that Damien would write lyrics for this one?
DA: It was always on the table.
MH: My default is to split it. If we don't split the lyrics, it's because something came up.
DA: The pandemic [was] when it hit me, that I was going to write about what I was seeing and experiencing, the things I loved and the things I don't want to see die. I felt the inspiration come back. Mike and I are kind of working on the follow-up, right now, Another Day, and I'm really enjoying writing it. I'm finding a lot of fulfillment in sitting up late at night listening to songs and writing lyrics and taking time and clocking my minutes to make sure it's within the 24 hour parameters.

"All your greatest ideas as a punk band come when you're a kid and you have those time limits."
Is there the same immediacy to the lyric writing process as there is to the musical process?
DA: I spread it out, because this record's gonna be out there forever. You're trying to write something that's gonna stand the test of time, at least for yourself when you go back and listen to it, or when your kids force you to listen to it in the car.
There were times when you were talking quite openly about limiting your involvement in the band. I think it's fair to say that didn't come to pass exactly how you expected.
DA: I still feel like my vocal range is limiting for the songs that Mike and Jonah are capable of producing as a songwriting/production team. I find it really fascinating to hear stuff they do with other people singing. But this record's just us. There's no guests this time around. Next record, there might be guest vocalists, but it feels like Fucked Up's evolved to the point where it's like… This is Fucked Up: It's Mike and I writing songs together. It's Jonah and Mike working on these songs. It's Sandy writing her parts. It's Josh coming in and doing what he wants. There's a more contentment [now] with this being Fucked Up.
You bring up that period of doubt on "Nothing's Immortal."
DA: I think "Nothing's Immortal" has been misconstrued a bit. It's actually about losing faith in your punk icons and having people you respect turn out to be not who you expect — realizing you can love the song but not necessarily where the songwriter's at. I think people are thinking it's me singing about being fed up with punk rock myself. No, I love punk rock. I'm more committed to being in this band now than ever. That song is much more about other people than about me.

You've had a hand in opening doors sonically for a lot of punk bands like Turnstile and The Armed to push it a bit further. Do you feel a sense of pride in that?
MH: No, because writing music isn't this calculated thing. We've spent so much time collecting records, so much time listening to stuff, so much time in the studio. I was always surprised that the reaction to our records was always, like, "Can you believe that they have a saxophone on this song?" There's saxophones all over the X-Ray Specs record, which is from the '70s. We're not really the purveyors of anything. We're reacting to stuff we listened to when we were 15 years old that came out in the '60s and '70s. I think punk rock bands always try to iterate that stuff. It's just a matter of how much it gets paid attention to by people that don't listen to that kind of music.
There's always a Turnstile, and there's always a reaction to it from mainstream journalists who are like, "Can you believe this punk band has a drum machine?" Mainstream music [media] only allows the focus to fall on one band at a time, when really we're all in this incredibly diverse scene that's been happening for decades. We started as a very strict project where our records were based on literally one label — that was our ideal, to make records that look like they're on Danger House. But then we admitted that we all listened to tons of different music, and why wouldn't we want that to show up in the music we make?
DA: What's amazing to me is watching the continuity in the history of punk. You can see how it all connects, and I feel really blessed to be a part of that. That was the only goal we had when we started this band. Mike and I, at that time, were in punk rock school intensively. We would go to the music library at the University of Toronto and find old music books about different scenes and pore over them. Mike was doing this incredible fanzine where he would interview the most obscure, awesome people.
MH: [Damian,] I think you were trying to hear literally every punk record that was ever recorded, and you probably have.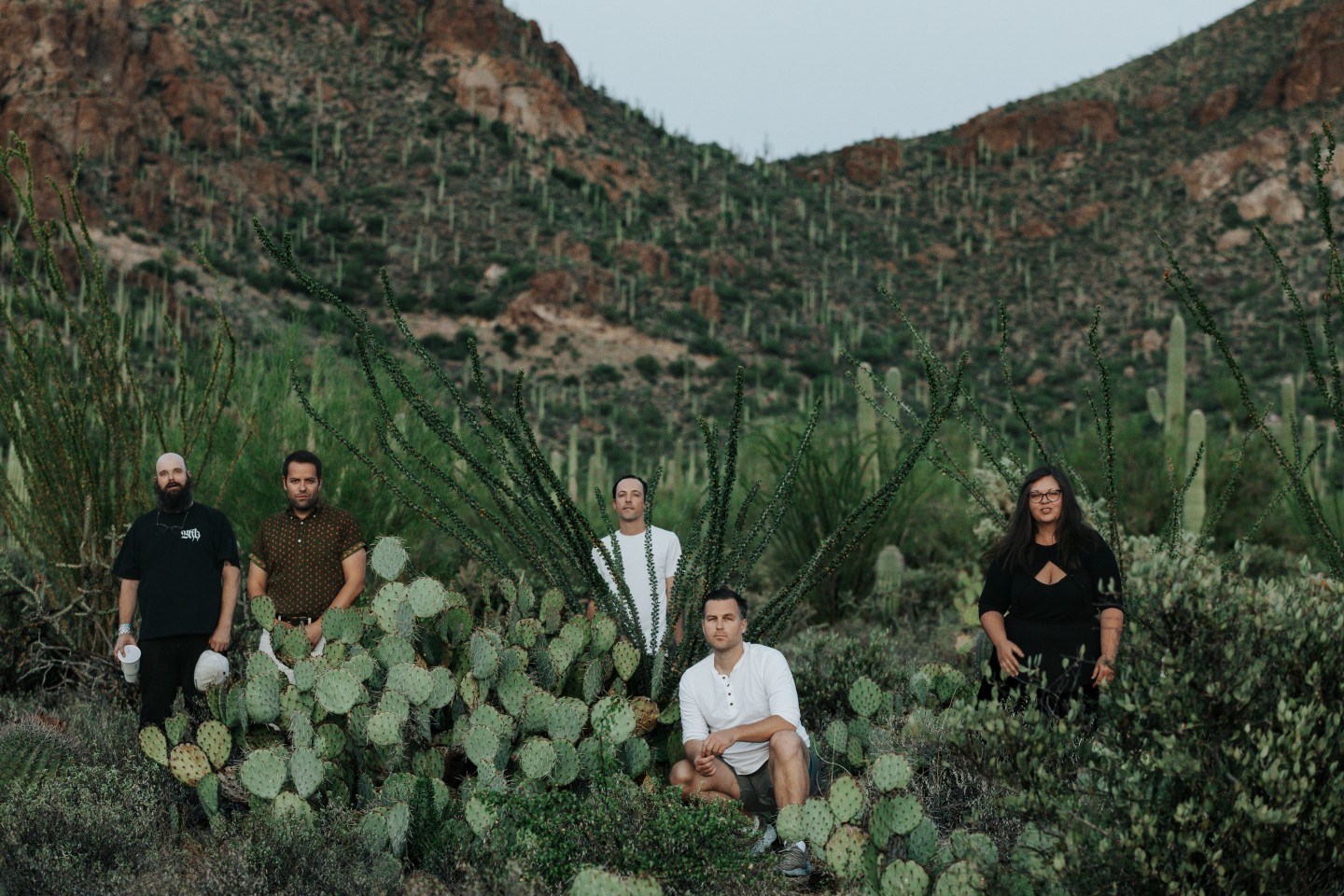 "You're trying to write something that's gonna stand the test of time, at least for yourself when you go back and listen to it, or when your kids force you to listen to it in the car."
"Lords of Kensington" is about gentrification at large, but between the passing of time and the growth of condos and the pandemic, there seems to have been a transfer of wealth from smaller independent places to bigger corporations. Is it hard to feel hopeful about passing punk down to a generation that doesn't have the same cultural resources?
DA: The thing that makes this so awesome a culture is that it's adaptable. It's gonna find a way to survive and thrive. And it's not even passing it down. You don't have a choice. You get excommunicated from it. It passes you by. There are definitely lifers too in DIY and hardcore, but the reality is, because of the vibrancy of it, it's got to find new fertile ground to exist.
Turnstile, as much as this is their moment as the biggest hardcore band in the world, it's also their moment where they transcend it and become something else. And there's gonna be a group of kids that will probably reject Turnstile. To me, Quicksand is one of the greatest hardcore bands of all time, and [not just because they] inspired Dallas Green and all these different people. They're also the band that inspired Jamie Hatebreed to form Hatebreed because he hated them so much. He thought it was terrible that they were considered a hardcore band. It's this constant evolution where the next group of kids want to do it a different way.
So, you're already working on Another Day?
MH: Well, we're not really talking about it yet.
DA: I've been talking about it in interviews.
MH: I bet you have.
DA: That's the thing: there's no communication. Our biggest inspiration is this band G.A.Z.E. from Japan who just broke up — rest in peace, G.A.Z.E., the greatest hardcore band of all time. The legend was that they knew nothing about each other. They would get together and practice five hours a week and then go home and live their separate lives. At shows, they'd play one hour straight through, no stops. So when Fucked Up started, we wouldn't stop. We're a band that's living that life, but we don't have those five-hour jam sessions to catch up on what the plan is, so this is how we're catching up on the plan. Apparently, I'm not supposed to talk about it. It may or may not exist.
I think the conflict in the band has been that Mike and I both have mental health issues, but our coping mechanisms are very different. Mine is to get into panic situations and [go] panic-mode extrovert; I go on stage, and I'm basically having this weird panic attack. And Mike's is to close off. And that dictates our way that we approach the band. I want to be as open as possible, and Mike wants to keep it all close to the chest, and that's the duality that is Fucked Up.