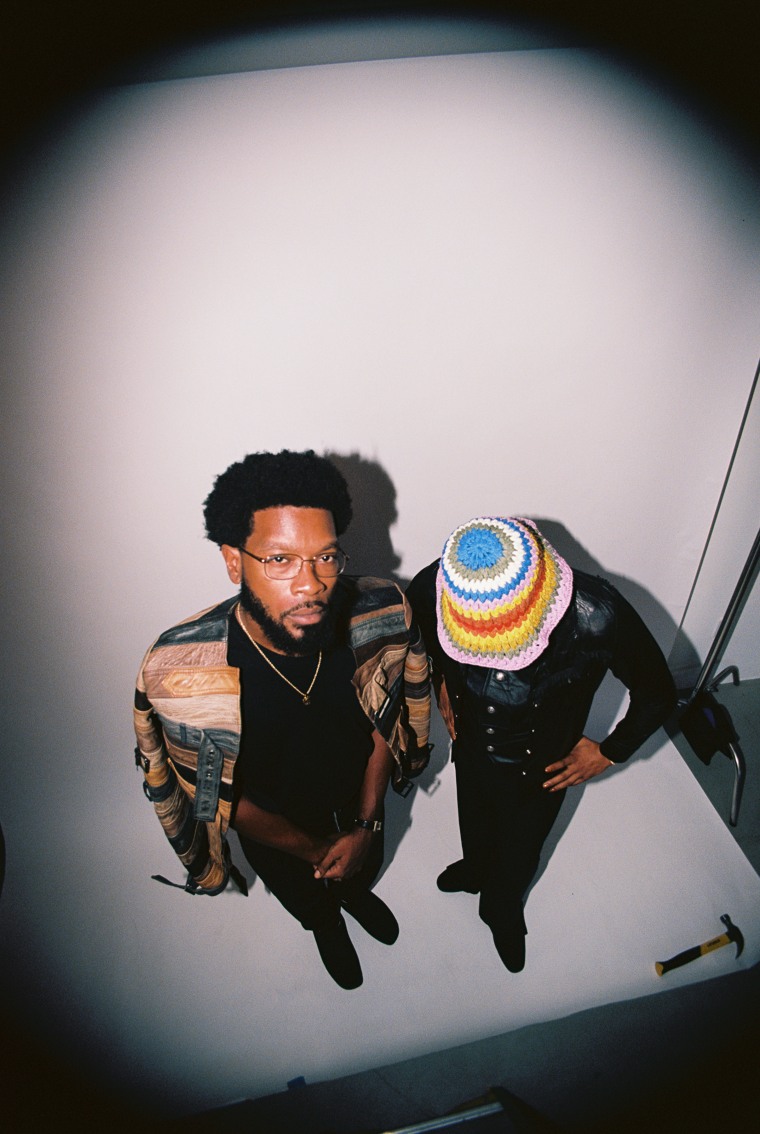 B. Cool-Aid are this week's guests on The FADER Interview podcast. The rapper/producer duo of Pink Siifu and Ahwlee join The FADER's Arielle Lana LeJarde for an early look at their third studio LP Leather Blvd.. Due out March 31 via Lex Records, the album was announced earlier this month with the release of its lead single, "Cnt Go Back (Tell Me)," a certified Song You Need.
On the new episode, Siifu and Ahwlee discuss their collaborative process, the soul legends they listened to while crafting their slickly nostalgic but ultra-contemporary new project, and the perks and pitfalls of being an Aquarius. They also look back longingly at the old Low End Theory parties hosted by Daddy Kev at The Airliner in Los Angeles.
"It's so many crazy stories," Siifu remembers. "Prince pulled up! I wasn't there for the Prince one — I had left L.A. — and I was so mad because that's my guy. But yeah, FlyLo used to come do a set. Ras G, African Space Program… That was the Blackest shit I seen in L.A.. Them n***as [had] the African tribal patterns on, jumping on the speakers. That whole system was built for Ras G and n***as like him. Them speakers really what n***as need to keep alive. They had the sound beautiful, and n***as was coming up there: I seen Anderson .Paak play as Breezy Lovejoy. I seen The Internet play with Syd and Matt Martians and Chris[topher Smith] only — it was a trio before Steve [Lacy], before Pat[rick Page II], before Jamil [Bruner], Purple Naked Ladies [era]. It was fire to see everybody in the same spot."
Listen to the full conversation, embedded below and streaming via this link, wherever you get your podcasts.