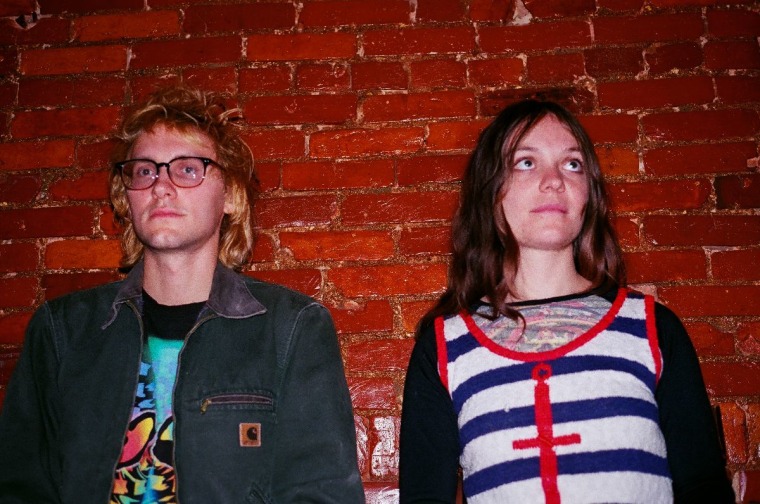 The FADER's "Songs You Need" are the tracks we can't stop playing. Check back every day for new music and follow along on our Spotify playlist.
It makes sense that a band called @ would endeavor to capture the bittersweet dynamics of important relationships conducted from within smartphones, a concern of their new single "Letters". What's unusual is how the indie-folk band manage to so efficiently and beautifully capture that struggle.
The song's strength lives in its remarkable use of harmony, both literally and thematically. There is the opening flurry of jangled acoustic guitars and one lonely flute, unmistakable optimistic sounds that are bolstered by the track's opening lyrics, "How have you been? / For now you're just in my screen but I love you all the same," initially built with @ frontperson Victoria Rose's voice. Soon, a choir is invited inside.
From its conspicuously touching beginnings, "Letters" diligently builds a picture of ambivalence and enduring wisdom. "Fearing is all but love / Tell me will I ever be the same? / I don't know," Rose and her surrounding voices sing in the chorus, the surrounding instrumentation seeming to divine some kind of rapture in the not knowing. That may be because, despite the gulfs of time that can suddenly swallow our connections with the people we care about, @ have focused on the enduring bonds we share beyond nostalgia and carved them into their song like initials on a tree.
Watch the animated music video for "Letters" below. The song will appear on @'s debut album Mind Palace Music (love that title), out February 17 via Carpark.
Mind Palace tracklist
1. Parapet
2. Star Game
3. Letters
4. Friendship Is Frequency
5. Boxwood Lane
6. Where'd You Put Me
7. Major Blue Empty
8. First Journal
9. Cut From Toxic Cloth
10. Camera Phone
11. My Garden