Grimes suggests "irrelevant" Grammys stopped her nominating SOPHIE as producer of the year
Posting on Instagram, Grimes revealed her past involvement in a voting committee and branded the awards "not relevant."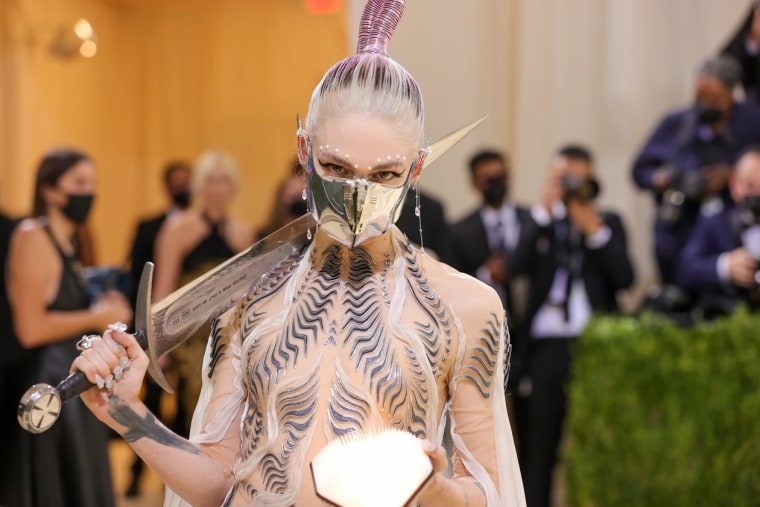 Grimes has criticized the Recording Academy, stating that when she was involved in selecting the nominees for Producer of the Year she was barred from putting forward certain names, including the late SOPHIE.
The claims made by Grimes were posted on Instagram in a reply to Charli XCX, who jokingly complained that her lack of nominations for the 2023 Grammys was further proof "that people don't wanna see hot evil girls thrive."
Responding to XCX, Grimes wrote: "The Grammies [sic] are so irrelevant I wouldn't even sweat it. I stopped even clocking them in any capacity when I was on the producer of the year board and they quite literally would not allow me to nominate anyone who wasn't on a pre fabricated list that was exceptionally boring." She added: "I was one of 3 women and the only person under 40 for sure. It's literally not a relevant thing. I tried to nominate Sophie and was told that wasn't allowed."
Grimes would appear to be suggesting her past involvement in one of the many "secret committees," anonymous groups of 15-30 music industry "peers" making final decisions on nominees, that have long been a divisive part of the way the Grammys are organized. The Weeknd hit out at the shadowy nominations process when he began his Grammys boycott in 2020, while former Recording Academy CEO Deborah Dugan said that same year that "the Grammy voting process is ripe with corruption." The committees were subsequently eliminated in 2021.
Producer of the Year this year was given to Jack Antonoff ahead of fellow noiminees Dan Auerbach, Boi-1da, DJ Dahi, and D'Mile. The last woman to be nominated for the prize was Linda Perry in 2019. Prior to her you have to go back to 1999 when Lauryn Hill was nominated for her work on The Miseducation of Lauryn Hill to see a woman's name on the list of nominees.
The FADER has reached out to Grimes and The Recording Academy for comment.