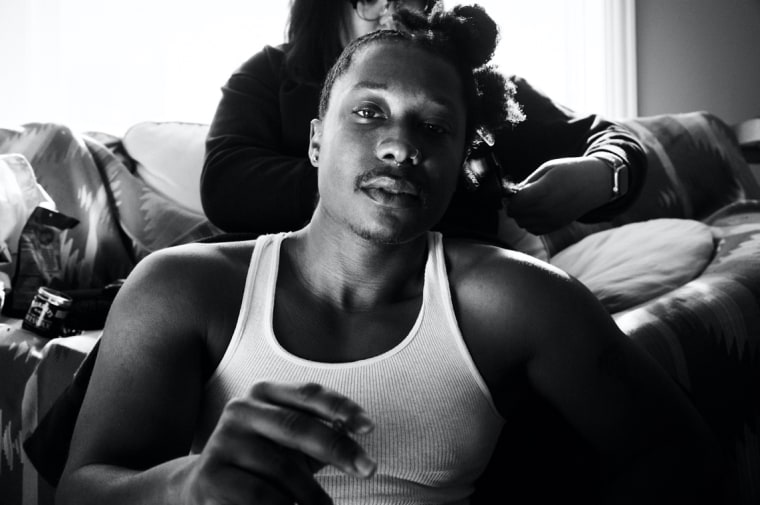 The FADER's "Songs You Need" are the tracks we can't stop playing. Check back every day for new music and follow along on our Spotify playlist.
Chicago-based McKinley Dixon is a rapper unafraid to express his literary ambitions. His upcoming album Beloved! Paradise! Jazz?!, out June 2, is named after Toni Morrison's trilogy of novels and opens with a reading of her work by poet and writer (and FADER contributor) Hanif Abdurraqib. Lead single "Run, Run, Run" focuses more on fact than fiction, however, with Dixon rapping movingly about gun violence and the way it runs through life from playground games to a harsher adult reality.
There's a perky, almost uplifting, nature to the production that masks the pain in his words with a loose drumbeat and jazzy flutes sitting underneath Dixon's memories of playing toy soldiers as a child. "Running from the guns, point and shoot," goes the song's addictive chorus. "Who thought, hardest part would be for me to stay down." Upping the pace in his verses, Dixon then spotlights the moment make believe becomes truth. "I saw that boy, then I saw his soles, wondering what songs this canary holds," he says matter of factly as trumpets fill in the gaps between breaths. Forlornly, he adds: "Whole block gone cheer when he makes it home." It's a bittersweet line that suggests blind faith is all the world has in the fight against these needless killings and that childhood innocence should be protected at all costs.