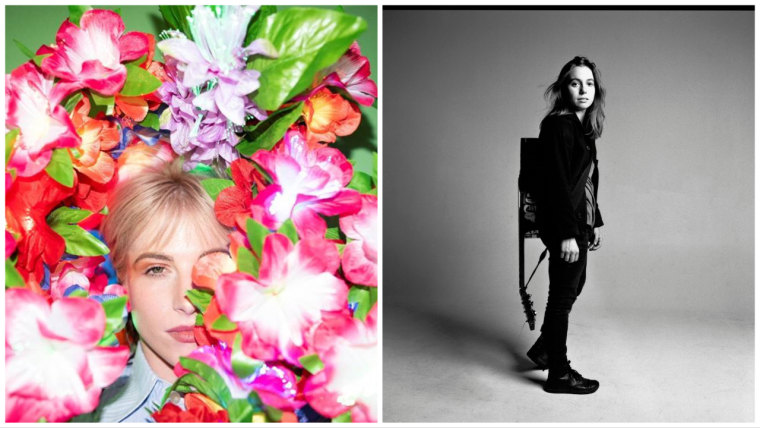 Paramore's Hayley Williams, plus Julien Baker, Brittany Howard, and Maren Morris are among the first names confirmed for Nashville's Love Rising, a live music event organized in response to Tennessee's ban on drag performances on public property.
Other names confirmed for Love Rising include Sheryl Crow, Jason Isbell, Amanda Shires, Brothers Osborne, Yola, Allison Russell, and more. The event takes place on March 20 with proceeds going toward LGBTQIA+ programs, services, and resources across Tennessee. Tickets are available now.
"As a queer, intersectional artist and mother, raising my child in Nashville, it's important to me to support these wonderful Tennessee LGBTQIA+ advocacy organizations, working so hard to build bridges, reduce harm and promote equality for all Tennesseans," Allison Russell said in a statement. "LGBTQIA+ contributions and creativity are foundational to every genre of modern song and arts performance. I think it speaks volumes that so many in our community are feeling the same call to support, celebrate and uplift!"
Non-profits set to benefit from Love Rising include Tennessee Equality Project, Inclusion Tennessee, OUTMemphis, and the Tennessee Pride Chamber in Partnership With Looking Out Foundation.
On March 2 Republican Gov. Bill Lee signed a bill into law that effectively banning "adult cabaret performances" on public property and in front of children in Tennessee, making his state the first to do so this year. Repeat offenders run the risk of a felony charge. The law will go into effect on April 1, 2023.