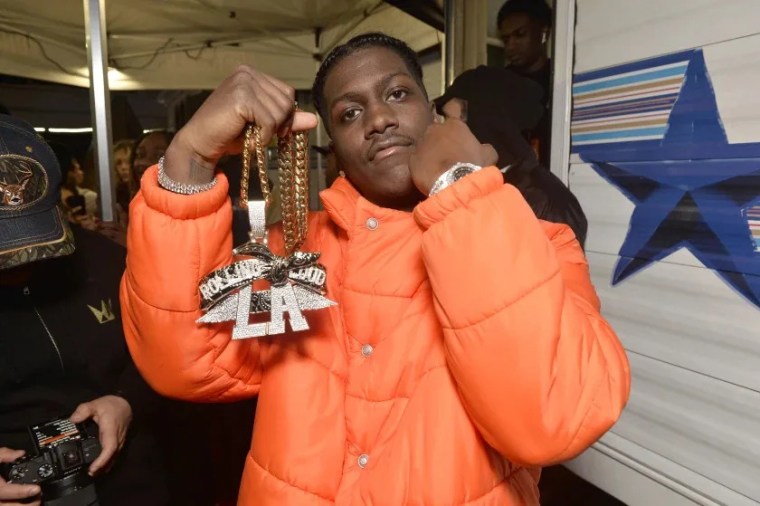 Lil Yachty has spoken at length about new album Let's Start Here, telling Billboard that he made the psych-rock album to be "respected" and that he has no affection for the music he was making before he released the project. Yachty has divided the rap world with the album, which saw him working with collaborators including electronic producer Jam City and Patrick Wimberly of Chairlift.
At one point in the Billboard feature Yachty says: "Fuck any of the albums I dropped before this one," explaining that he has never felt as fully represented by a release as he does with Let's Start Here.
"I was always kind of nervous to put out music, but now I'm on some other shit. It was a lot of self-assessing and being very real about not being happy with where I was musically, knowing I'm better than where I am," he said. "Because the shit I was making did not add up to the shit I listened to… I just wanted more. I want to be remembered. I want to be respected."
In terms of the shit he listens to, Yachty namechecked Frank Ocean's Blonde and Tama Impala as key influences. He also referenced Bon Iver, Black Sabbath, James Brown, and Pink Floyd. It is the latter who, he says, changed his whole approach to music.
"There's a lot of kids who haven't heard any of my references, Yachty said. "They don't know anything about Bon Iver or Pink Floyd or Black Sabbath or James Brown. I wanted to show people a different side of me — and that I can do anything, most importantly."
The whole piece is worth checking out, with Yachty also revealing how he played Let's Start Here for the likes of Kendrick Lamar, J. Cole, Drake, Cardi B, Kid Cudi, A$AP Rocky, and Tyler, The Creator before dropping it.
Last weekend Yachty played one of his first shows since the album came out, debuting a handful of Let's Start Here songs at Rolling Loud California.