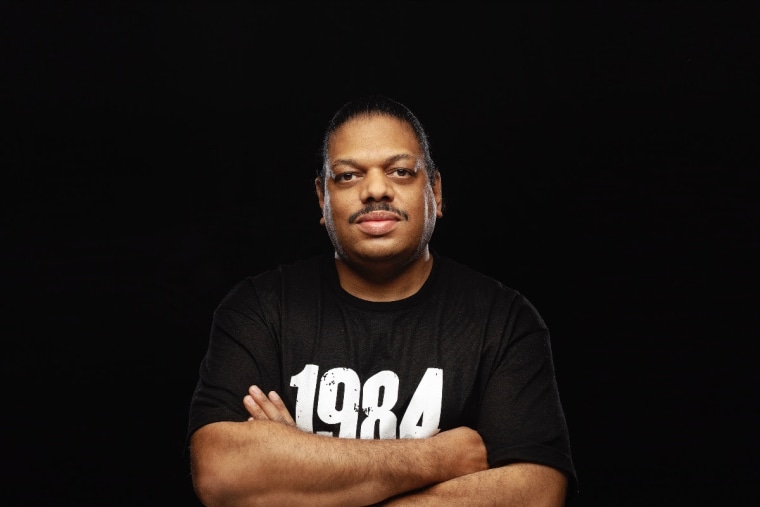 The FADER's "Songs You Need" are the tracks we can't stop playing. Check back every day for new music and follow along on our Spotify playlist.
Kerri Chandler's DJ sets are a sight to behold. In the past few years, the esteemed deep house musician has played his music from reel-to-reel machines, tape decks that give his performances the feel of a retrofuturist spy thriller. The motive for their use is a practical one: "The reels... are temperamental and hard work," Chandler has said, "but the sound quality that comes from them is like no other format." With mastery over this set of unorthodox tools, Chandler is that rare kind of elder statesperson who remains at the cutting edge and a self-evident case for house's continued broader relevance.
You can find that same quality in his studio recordings. Released on March 3, Chandler's Lost & Found EP, Vol. 2 is a four-track collection of previously unheard releases pulled from his personal collection of compositions. It's difficult to pick a highlight: "Dem Joy Ride" is the biggest curveball with its studious-yet-energetic fusion of jazz, while "Fluff Rehab" has industrial crunch sanded over with wispy synth stabs.
I find myself coming back most frequently to "What If," the project's second song; maybe it's the way every hit of the kick feels like a pillow fight in my brain, or how the sweet serenity of every element still manages to combine into a pulsing reverie. It feels like a clear example of the kind of dedication Chandler displays when he pulls out the tape decks for a crowded club to spread the gospel of house in ways few acolytes ever thought possible.