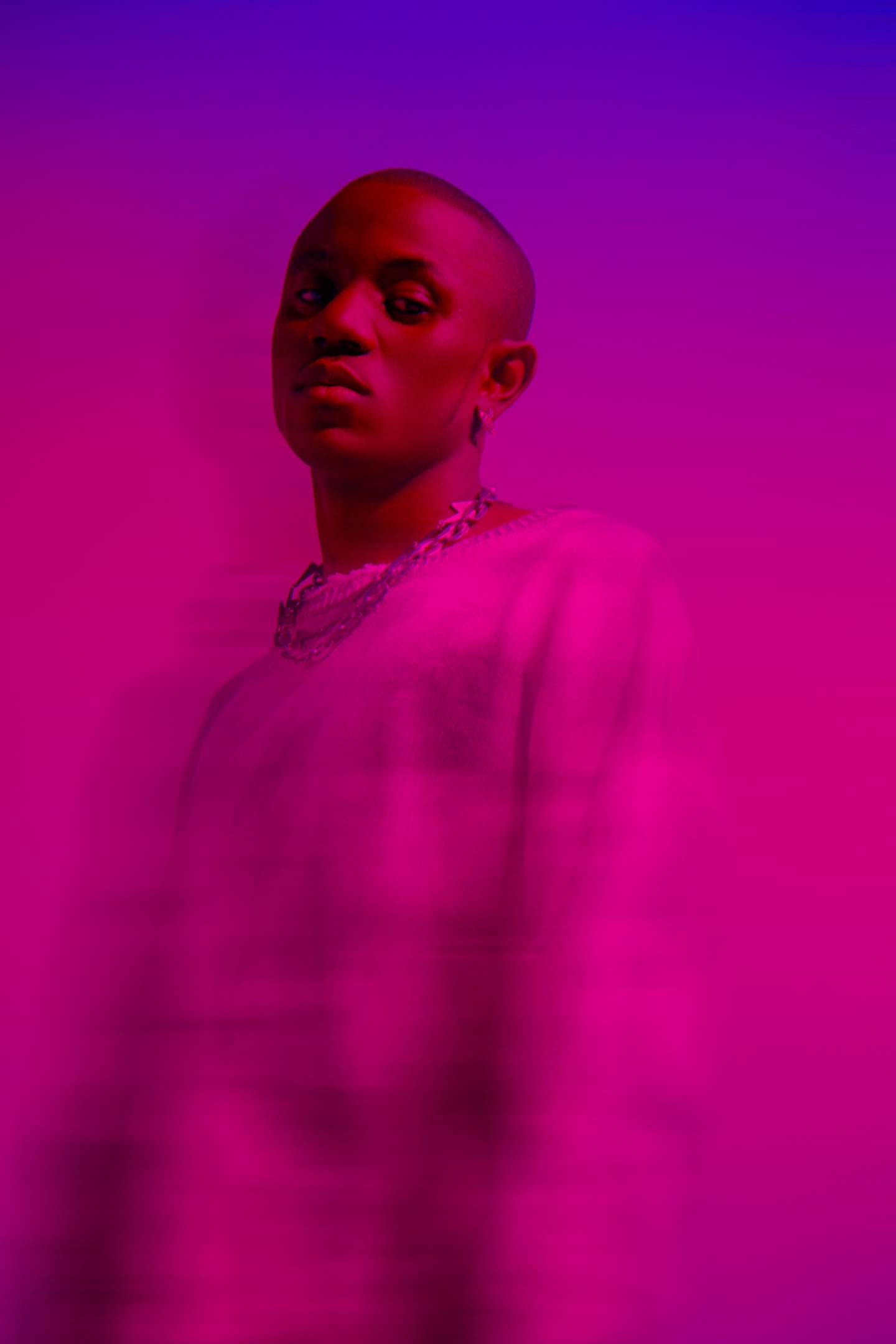 Looking from the outside, it may seem like Victony's ascent has been a smooth one. The Nigerian artist has a string of Afrobeats hits with huge streaming numbers, including the recent hit "Soweto" (which recently got the remix treatment courtesy of Rema and Don Toliver). However, while his 2022 EP Outlaw has propelled him to new heights, it is only half the story.
In 2021, Victony was involved in a car crash that sadly claimed the life of a friend and left others, including himself, severely injured. After the crash, Victony made public appearances in a wheelchair but was unable to perform live until the end of the year, when he joined Davido on stage to sing his track "Holy Father."
Victony spoke about the resilience he has needed to show to get through that period of his life, as well as the success he has achieved in the same time period, during a recent interview with The FADER's Salvatore Maicki. Below is a Q&A, edited for clarity, in which Victony speaks about the struggles has faced and how they have inspired him to explore new musical avenues.
The FADER: Your career's taken off lately. It has to have been disorienting, in a way, and maybe frustrating at certain points, to have all these things be moving, but to be forced to let your body heal.
Victony: Yeah. Honestly, it is been a struggle. I mean, the past year, just hopping from studio to shows to the hospital, and that's something like my fans weren't aware of at the time, but taking this break right now, I feel like it's really essential. As much as it sucks, it's something I feel like I have to do, and honestly, it's not been so bad because I've had my friends and family and my fans as well show me so much love and support.
You often go by The Outlaw King. Tell me how that name became something that you embody and that your fans look up to you as.
I started off rapping. I mean, many people don't know that. Doing rap in Nigeria was kind of like, it wasn't really common. I gave myself the title of Outlaw King to prove something, to make it a point that you could actually do some rap in Nigeria and become something, and I was doing that for a while. I think Covid hit and everyone, we're all indoors, and I just used that time to explore my crafts properly, and I discovered I could do Afrobeats as well, right? So I released my first Afrobeats EP, and that was a trial until I released the Outlaw EP last year. I feel like I still kept a unique sound with what I was doing.
Do you want to keep rap at the forefront of what you do moving forward? Even if Afrobeats is what's kind of given you success. Given that you come from this hip-hop background, is that something that you are curious to explore a bit more?
Yeah, I feel I might just keep it as it flex, but right now I want to do more Afrobeats because it drives me closer to home. It makes me understand my culture more, so yeah. I want to do more of that. I might still dabble into doing some hip-hop every now and then, just to flex.
So you started dropping music when you were in school, right? Are you still studying?
Yeah, I'm still studying right now.
What are you studying?
I'm studying engineering.
Can you keep those worlds separate or do you find that that ever maybe trickles into the music?
I feel like they're really separate worlds. You have to be two different people. Doing both, being very active in both, has been a struggle, honestly, because sometimes I literally have to forget I am Victony just to put maximum focus into studying and tests, exams, and all that stuff. I don't go to school as often as I used to, but once in a while, I have to go to school to do some stuff. Sometimes we have presentations. So I have to be present for stuff like that, but other than that, I've been doing everything from home.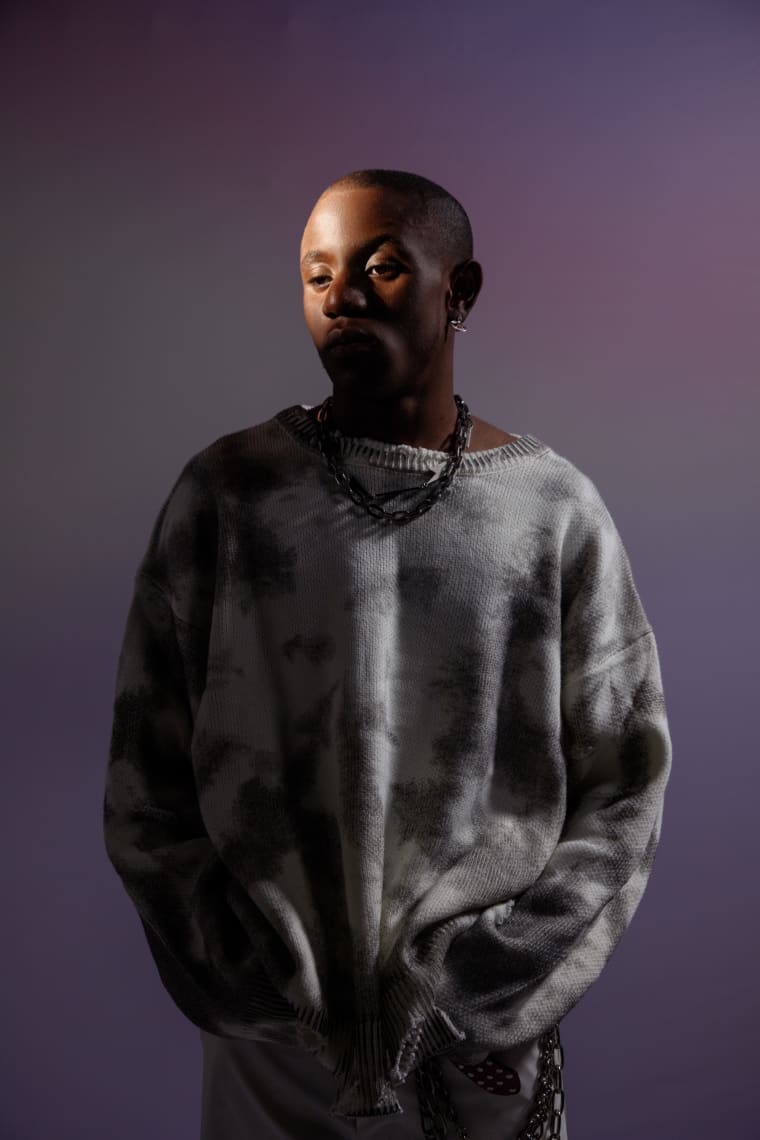 Your song "Holy Father" was a big moment. How did that collaboration with Mayorkun come about?
So before "Holy Father" was released, I put out an EP in 2020, and that got me more attention and just gave me a foot in the Afrobeats space. I started getting recognized by other artists as well. I started becoming a household name. Mayorkun reached out to me and told me he wanted me on his album. And that was a very huge moment for me. So I knew I had to give it my all because I really saw it as a chance to be more recognized. And we did the "Holy Father" song.
And when did Outlaw, the project, start to take for for you?
We were just basically following the success of "Holy Father." I knew I had to let people know who I was as an Afrobeats artist and just put out my sound and introduce Victony properly, following the success of that song.
Tell me about that track, "Many Man," because that's just a COLORS exclusive, right? There's not a studio version of that.
So "Many Man" is a song I made after the accident and it is basically a song of thanksgiving to God because I feel like he was watching over me at the time. So yeah, it's just like a song with a grateful heart.
Gratitude is your latitude, right?
Yeah.
Obviously we have to talk about the fact that you were on Burna Boy's Love Damini, one of the biggest albums of last year. Talk to me about the experience of collaborating with him.
I listened to Burna Boy growing up, so that's like a moment for me, getting to work with my idol and being in the same room with him and being present in that space for my craft. That was a very big moment for me. So, I reached out and he wanted to work with me, and "Different Size" was the song we made amongst the others. My part was actually like an Instagram freestyle. I just put it out on my page and when I got to his place, he told me there's something he heard on my Instagram. I'm like, "Oh, what is it?" And we went through the beat together and he is like, "Oh, this one". And it was really surprising for me because I didn't take it to heart when I was making it. I didn't put it into so much consideration as a song that I was going to put out later. It was just a freestyle. Right. I mean, I didn't know it was going to excite him. Because he's a really conscious artist. So I'm really prepared to do something of that nature. But it was really surprising. But it was fun to see him in that space.
I know you've been cooking up a lot of new stuff recently, too. Talk to me about what you're excited about inspiring you these days and what we should look forward to from Victony?
I'm really excited because I feel like the next set of songs that I'm going to be releasing are going to be pretty interesting compared to the Outlaw EP that's already out. It kind of has more depth with the sound, so I feel like that's one my fans will be looking forward to. And so it excites me that I'm going to be introducing something new, kind of an evolution in a realm they are already really familiar with. So that's really exciting right now, I can't lie to you.
How would you describe the evolution? What are you looking forward to about this next phase?
It is a modified version of the Outlaw EP. It's more intense with the sound, mixing the production, a lot of prominent Afrobeats producers are on it as well. So it's a lot, honestly.
And are you going to be touring this year once you're done recovering?
Definitely, definitely. Touring Europe, the US, and some African countries as well.
Have you been to the States before?
No, it's going to be my first time. I can't wait. Honestly, I'm excited for that one as well.
You just released the sped-up version for of "Soweto" for the TikTokers. How has it been watching that song kind of turn into the hit that it is now?
Honestly, it's been shocking. I won't even lie, because when we put out the Outlaw EP, it got the least streams across all platforms. People didn't really pay attention.
It took a while. And when it started happening, it was really fast. Because it was not a focus. Because we were working with the numbers as regards to promotion. So we were about to shoot a video for "Jolene" and "Soweto" started picking up organically and we just watched it for a while and it became insane. So it's something I'm really grateful for, but it's really surprising.
Has your relationship with the song changed?
I felt like it's a blessing, but it has also put me in a space to want to explore more because I didn't really expect it will get so much love. I don't normally hop on beats like that. So I would say "Soweto" was a freestyle, honestly, because we were in the studio. We just caught a vibe and it just happened. It was not an intense session. So yes, it's kind of like a learning experience for me to just try our new stuff because you never know what people would like.