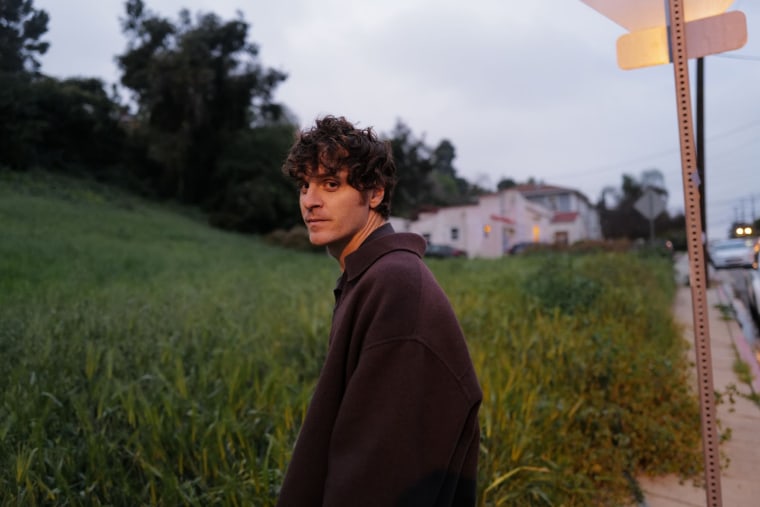 The FADER's "Songs You Need" are the tracks we can't stop playing. Check back every day for new music and follow along on our Spotify playlist.
You may not know Emile Mosseri's name but there is a good chance you have heard his music. Mosseri is an Academy Award-nominated composer who has scored A24 movies including The Last Black Man In San Francisco and Minari (for which he picked up the Oscar nod in 2021). On "Oklahoma Baby," the first single from his upcoming solo debut Heaven Hunters, Mosseri brings a different, more personal story to life. Written about the strained relationship between his wife and her father, "Oklahoma Baby" is a melancholic rendering of a faded bond that flickers with regret amid the passing of time.
Produced by Bobby Krlic (aka The Haxan Cloak), "Oklahoma Baby" is built around clattering drums and mournful piano, while the intensity to the backstory is offset by Mosseri's warm and welcoming vocals. But the focus here is on the characters and their stories. Mosseri writes from the perspective of the father as he sings about childhood homes and the memory of atomic blue skies. "There was a time that I thought I didn't need you at all," he sings at one crucial point. There was never a time that I didn't love you."
Having spent the past few years in the background of the big screen, it must be refreshing to be as direct as this. Though he is still writing another person's story, in this instance, "Oklahoma Baby" marks Mosseri out as a songwriter with his own voice and a keen understanding of the importance of feeling over narrative. In that regard, the song is crushing.