Song You Need: Bambii merges jungle and dancehall on "One Touch"
The Toronto producer and DJ steps up on her first new single of the year.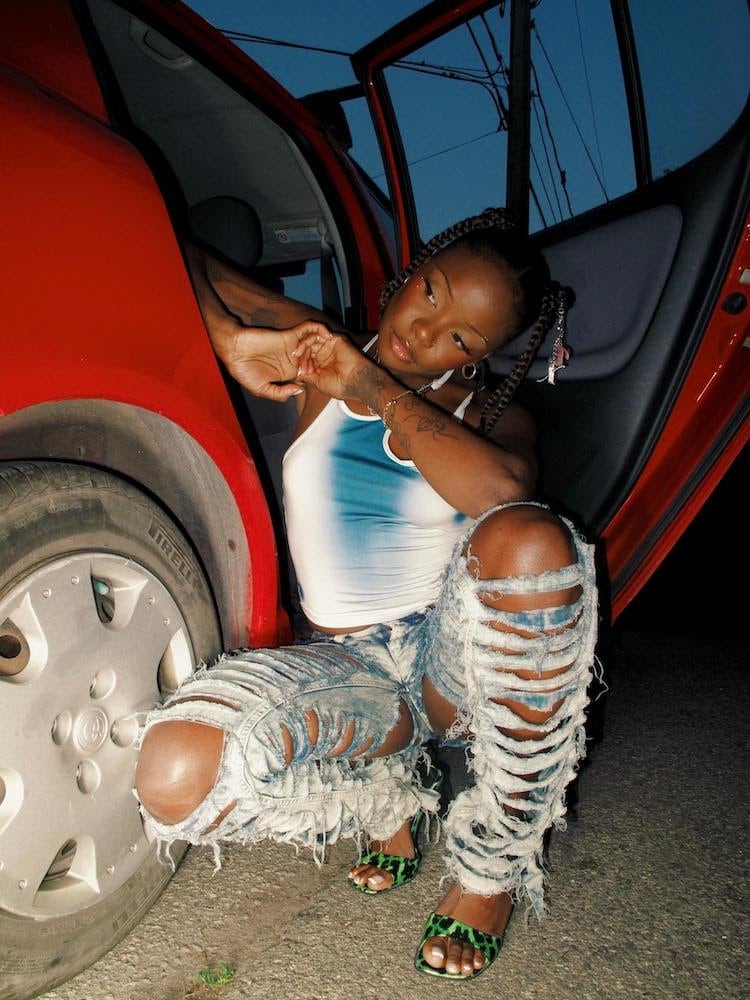 The FADER's "Songs You Need" are the tracks we can't stop playing. Check back every day for new music and follow along on our Spotify playlist.
An ardent champion of progressive dancehall music and an in-demand worldwide DJ from the underground to the main stage, Bambii has been steadily working to transmute that passion into her own original music. "Ride With Me," her most recent song, shifted towards something approaching pop friendliness with guest vocalist Tempest whispering Don Toliver-styled sweet nothings over a pep rally drill beat. "One Touch," her first new single of the year, is partially a nod to her roots, a track that taps back into the gritty majesty of earlier tracks like "Nitevision" and "Truck Riddim."
This time around, however, Bambii recontextualizes her riddims for jungle. Synths spark like beads of sweat in strobe lights over amen breaks that hit like a shower of hammers; there's a feeling of sanctuary to the song, like it's a transmission from a party under direct tropical sunlight. There's no way to understand exactly what the pitched-into-alien-vocal-territory selectors are saying on the track, but one would assume they're issuing dancing commands, given how urgently "One Touch" pushes the listener away from anything sedentary.
"Years ago I was in Jamaica and was surprised to hear a jungle track blaring from someone's car that made me stop and listen," Bambii wrote in a press statement. "I'm trying to give listeners that raw feeling of the dancehall I grew up with but with all the rage and chaos of the rave."