Song You Need: May Rio's DIY pop song "Aspartame" details the end of a corrosive friendship
The single will appear on Rio's upcoming album French Bath.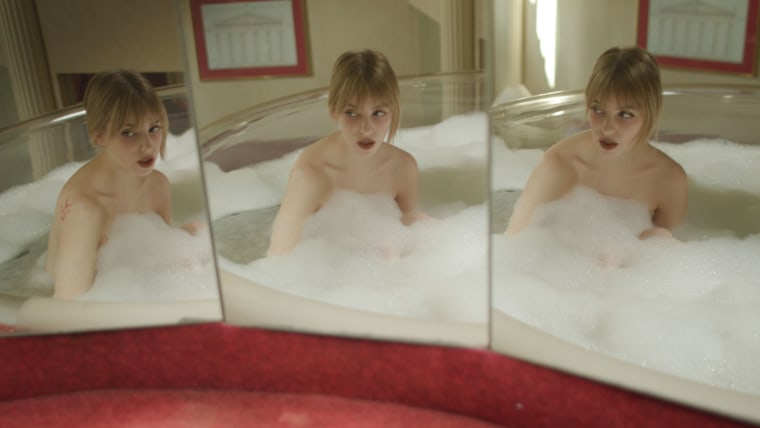 The FADER's "Songs You Need" are the tracks we can't stop playing. Check back every day for new music and follow along on our Spotify playlist.
Breaking up with a friend is a tricky scenario to navigate, not least because the moment of realization that the relationship isn't working can take so much longer to come into focus. That is the central tension at the heart of "Aspartame," the latest single from New York-based May Rio.
Named after the artificial sweetener that can cause digestive issues and increased blood sugar in some people, "Aspartame" compares a friend whose company slowly reveals itself to be a similarly toxic influence on her life. Themes of co-dependence and low self-esteem are laced through the song's lyrics as Rio sings "You've got a lil problem, It's not my job to fix it" and "Maybe the problem, Was I just felt so lucky, Just to have anything." The words are the main focus here, with a minimal percussive backdrop putting thoughts of how voids get filled front and center.
Speaking via email, Rio says: "I wrote "Aspartame" in one day. It was born out of an important but complicated friendship that I needed to exit. The song has a melancholy, but it's also angry. In the midst of that crossover, I found empowerment. Like I said I wasn't going to take this shit anymore, and here I am, not taking it anymore."
Rio, who has previously collaborated with fellow rising New York-based artists The Dare and Blaketheman1000, will release new album French Bath on June 16. It's the follow-up to her 2021 debut Easy Bammer. Guests on the album include Syl DuBenion of Standing on the Corner, and country artist Dougie Poole. Watch the "Aspartame" video, directed by Ben Townsend, below.