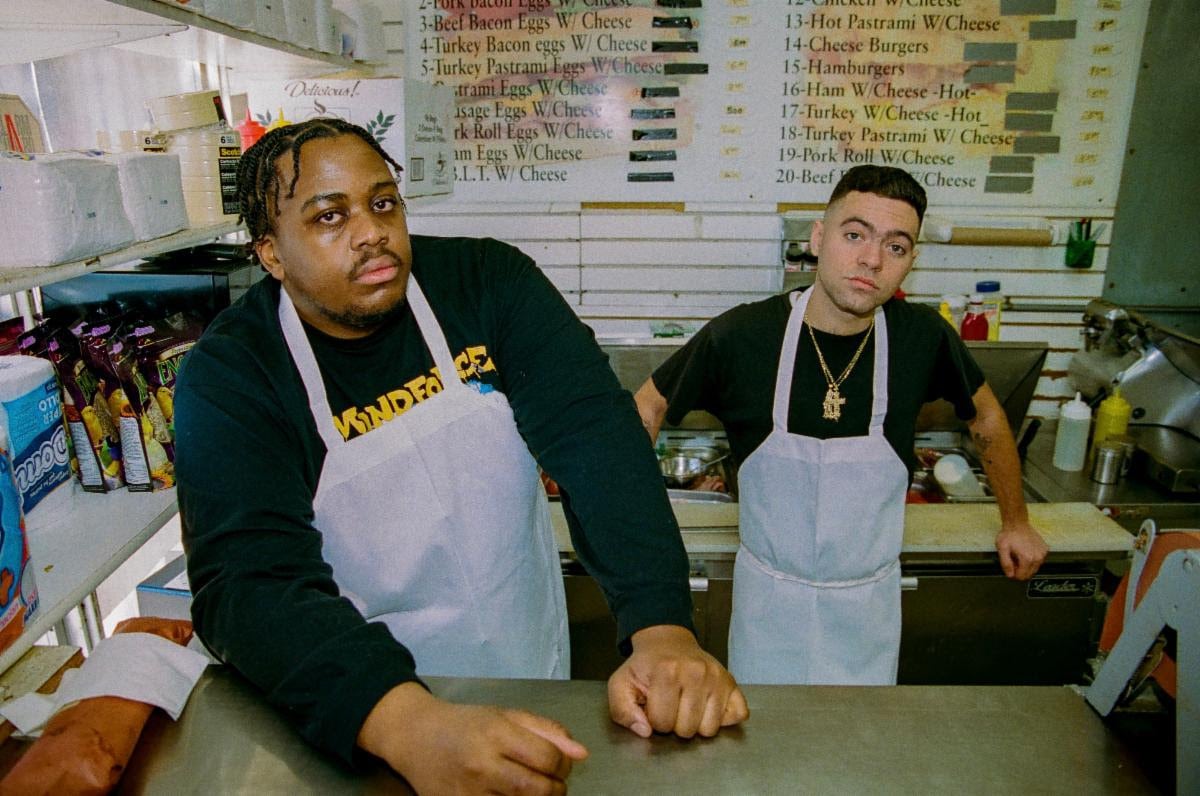 The Rap Report is The FADER's column dedicated to highlights in the rap world, from megastar artists to the deep underground.
For the last few weeks, my media consumption diet has almost exclusively been on some real New York shit. It all started with a friend asking me to listen to O.C.'s Word… Life. (2-Sentence Review: Buckwild's production strikes a balance between griminess and sentimentality that brings so much emotion out of O.C., but the prize of best beat goes to Organized Konfusion for "Constables." If I had a mix show, every rapper would've had to hop on that beat.) Then a brief detour to the '80s with Krush Groove, a fictionalized comedy based on the rise of Def Jam, had me fully on board with its half-truth origin stories of now-iconic rappers. Entirely unplanned, this saga ends at a concert with one of the most up-north-ass bills possible in North Carolina: Wiki, with AKAI SOLO, Papo2oo4, and Subjxct 5 opening up at Cat's Cradle.
Cat's Cradle is right on the border of Chapel Hill and Carrboro — close enough to UNC to bring in the college crowd, but far enough away so that anyone who doesn't want to get caught in a rap show mosh pit (read as: me) won't have to. Tours like this don't route through NC all the time either, so even if it were in the middle of nowhere, heads were bound to pull up. But one question kept nagging at me: How would Wiki, whose hyperspecific, first-person raps capture the slowness and mundanity of everyday life somewhere as crowded as New York, sound down south?

When I think about my own relationship with Wiki's music, it's only recently become an enthusiastic one. I was never into Ratking, and No Mountains in Manhattan piqued my interest but never fully connected. It was the slow-boiling anger that lies beneath much of 2021's Half God and last year's Cold Cuts that converted me into a believer. Sure, he's still rapping about New York, but the dismay of seeing a place you love gradually become unrecognizable due to gentrification and rising rents is felt by residents of places extending far beyond Lower Manhattan. When I ride the bus around Durham, and watch new construction blur together into a single muted gray rectangle, I think about songs like "Roof." Living in North Carolina, it's not a 1:1 fit — a song named "Porch" I could get behind — but his happy-sad writing provides a more realistic portrait of the banality of gentrification. "Living in the Big Apple, isn't it amazing?" he beams before tempering his excitement in the next line. "But it doesn't matter, nothing in this city's sacred." When everything's changing around you, what can you latch onto that'll remain a constant in your life?

By 8 p.m., a small crowd had gathered around the stage, and Subjxct was responsible for finding a way to get people moving. As a mixer, he doesn't care at all about regional borders or trying to feel out what the crowd likes. Subjxct just wants to find the most explosive chemical reaction he can. Try to find another DJ who can make Yeat and Icewear Vezzo seem like they're only a few degrees of separation apart.
Papo and AKAI's respective styles — the former's steely, imperial era G-Unit flows and AKAI's Def Jux reminiscent wire-string couplets — don't match up well on paper, but hearing them back to back felt like activating both sides of my brain at the same time. On stage, Papo and Subjxct are two New Jersey Devils let loose. The duo's battle-tested chemistry glows in the kinetic music they've put out, but live, they feed off each other's energy until the whole room's geared up to start running around. They make rap look like the world's most fun profession. On the flip side, AKAI's live performance is sagely. Pacing back and forth, the Brooklyn rapper's freewheeling rhymes felt more like tall tales pouring out of his endless imagination. He seemed fully content to be lost in his head, joking about songs being too wordy to remember while iblss, AKAI's tour DJ and long-time collaborators, remained in a sampler-induced trance. They let their styles fully unfurl on stage, taking the quirks of their music and dialing the ridiculousness to 11.


And then there was the main event: If the room wasn't familiar with Subjxct, who was reprising his Cold Cuts role as a shit-talking mixtape host, they had all been converted to believers by the time he brought out Wiki. It felt like the room shrank around Wiki as he tore through cuts from all over his discography (shout-out to the person behind me who rapped every single word of "Seedy Motherfucker" like they were trying to get signed.) Closer to the middle, he dipped into the tender songs scattered across his catalog; in response to his earnestness, the crowd got more vulnerable. When the false start before his confession of love in "Never Fall Off" kicked in, the cheers of encouragement that followed even had me feeling like I needed to step my game up.
But no one was there to get in a sentimental mood — if you were in that room, you were there to hear some rapping. "Wik Da God" brought the entire crowd close to the stage, cameras out and flashes on. It wouldn't have mattered if there were 60 or 600 people in the room — you would've thought you were watching him rap under a microscope. There's nothing like watching someone rap their heart out for five minutes straight, and you don't need to have taken the F train to appreciate that.

Ahmir, "Strength"
"Strength," a highlight from Charlotte rapper Ahmir's new EP Every Day It Rains is a brief study in perseverance. The song's lullaby-like beat, colored by dreamy mellow keys and gentle drums, invites Ahmir to take on a more relaxed tone as he reassures himself that he's on the right path despite not seeing immediate benefits from a side hustle that he wants to become his main. "Don't fold, don't quit through the cold and the bitter/Stay strong my nigga, I know my nigga," he lets out in one long sigh. When Ahmir brings in a bit of melody for the hook, it feels more like he's trying to cool himself down than anything else. At the center of this song, there's hope that the journey is worth it; Ahmir's trying to make sure he sees it to the end.
KP Skywalka, "Bippin N' Harmony"
Lately, I've been listening to a lot of KP Skywalka, whose style of sampling makes me think of Shawny Binladen and Goonew. That's because D.C. rapper isn't after shock value samples or unrecognizable deep cuts. Instead, it sounds like he's freestyling to an old school rap and R&B station while a friend beats out a go-go drum pattern on the dashboard. On "Bippin N' Harmony," KP Skywalka and the beat feel like they're moving in opposite directions. Just try to nod your head to it. On top of that, KP's blunt force, punched-in bars make this song as stressful as a wobbly Jenga tower. It's pretty jarring to take it all in at first, but it's easily one of the craziest tracks I've heard in a minute.
T3 feat. Crash, "Pillow Talk"
T3's recently released EP Thrizzle is short, sweet, and dedicated to lovers. "Pillow Talk," my favorite of the three songs, finds T3 managing to bottle up the ephemeral feeling of being sprung. Over the wriggling synths and rubbery drums, the Atlanta singer sounds like he's in the middle of a sugar rush. When Crash croons "I need two round trips to the moon," about a post-date destination, you can almost see the billboard wide grin he sung the line with. They're both ready to do whatever it takes to keep their girls happy. Being in love opens up a whole different tier of financial recklessness.