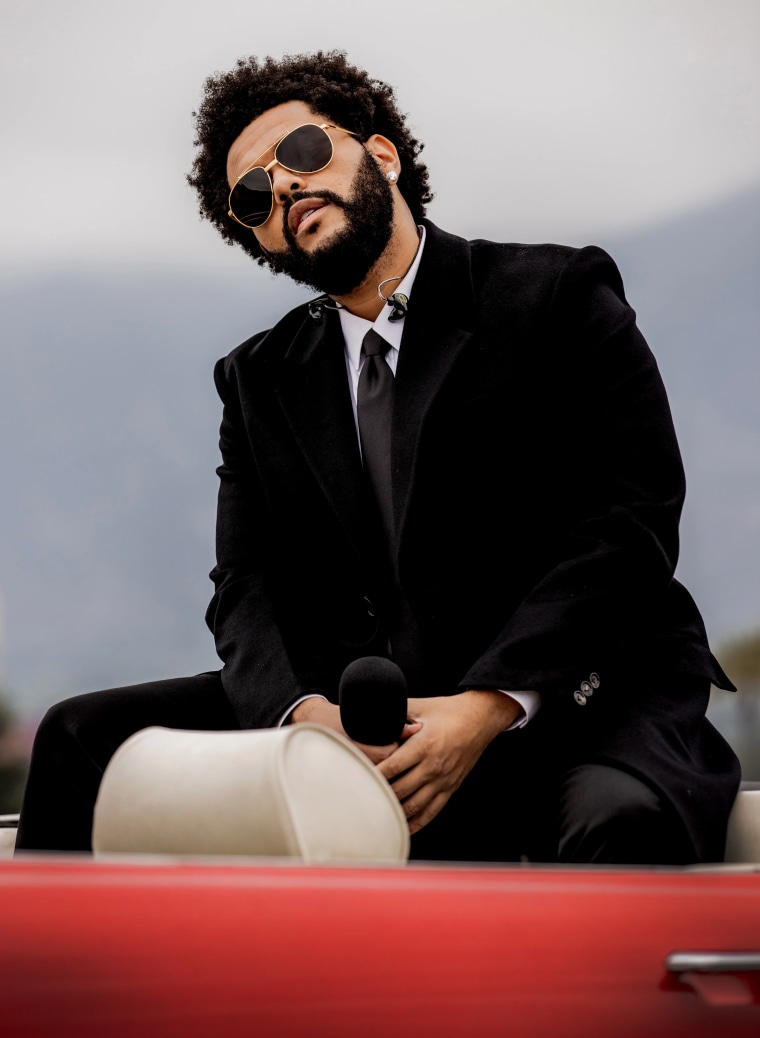 With The Weeknd's HBO drama series set for a June 4 premiere, the Toronto superstar is stepping up the promo cycle with a feature in Interview published last Friday (April 14). The discussion with Jeremy O. Harris covers Abel Tesfaye's plans for the show's soundtrack, which he says spans a full album and was inspired by classic movie soundtracks by Prince, Pink Floyd, David Bowie, and Isaac Hayes.
"I've been inspired by The Wall and Purple Rain and when Bowie was doing it," Tesfaye says, "but even films like Shaft, the music is literally telling the story of the film. But I want to take it to the next level. I want to challenge myself and I feel like, as a musician, I'm the best I've ever been."
The Weeknd first teased the soundtrack album last week in a tweet. "THE IDOL VOL. 1 💿 coming soon (double fantasy & jealous guy just a taste)" he wrote in a post that included a snippet of the new music.
The Idol will premiere at the Cannes Film Festival this May. Co-created by Sam Levinson (Euphoria), the series was the subject of a Rolling Stone report alleging poor working conditions and creative differences that led to the departure of the original director, Amy Semetz, who RS reported was forced out over fears that her "female perspective" would compromise his vision for the show.