Elon Musk admits he's paying for LeBron James to keep his Twitter blue tick
The NBA player is one of a select few celebrities who have been given complimentary verified status.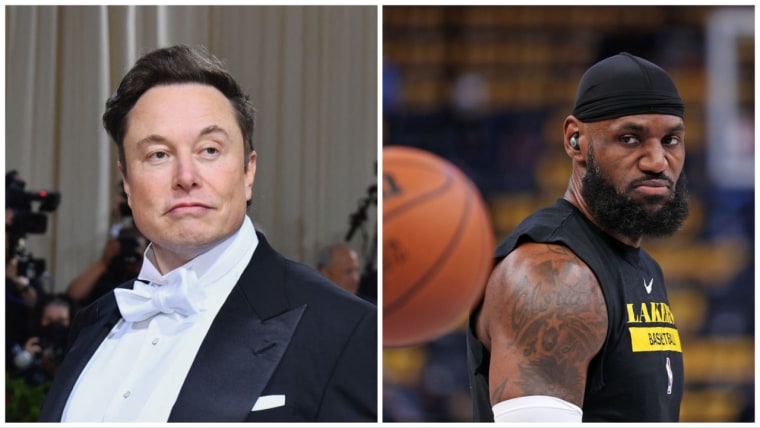 Elon Musk's Twitter began removing its legacy blue checkmarks on Thursday (yes, 4/20) meaning lots of famous figures are not unverified on the platform unless they subscribe to Twitter Blue at a cost of $8 a month. LeBron James was among the first to publicly state that he would never do that back when the plan was first announced. However, as of Friday morning LeBron's status remains verified. This is due to Musk, who has stepped in to personally cover the cost of keeping the checkmarks for a select group of people, including the NBA player.
Tech news site The Verge reports that a Twitter employee had emailed James to "extend a complimentary subscription to Twitter Blue for your account, @kingjames, on behalf of Elon Musk." The LA Lakers star's media advisor, Adam Mendelsohn, confirmed that James is not paying despite being verified.
The Shining and IT author Stephen King and the actor William Shatner are also on the list of those receiving complimentary checkmarks at Musk's expense. King is a vocal Twitter user and had previously helped talk Musk down from charging $20 a month for Twitter Blue.
King has shared his bafflement at his profile showing him as a subscriber when he hasn't signed up for the service. He wrote: "My Twitter account says I've subscribed to Twitter Blue. I haven't." Musk, suggesting that he is the reason behind the confusion, replied: "You're welcome namaste."
The mass removal of legacy checkmarks means that a huge swathe of public figures, many with millions of followers, have lost their blue ticks. Among those affected are Beyoncé, Kim Kardashian, and Donald Trump. Travis Brown, a software developer tracking the changes, notes that 400,000 accounts had their statuses changed on Thursday.
Reached for comment by The FADER, Twitter's press email replied with the poop emoji, an auto-reply put in place shortly after Musk's takeover.