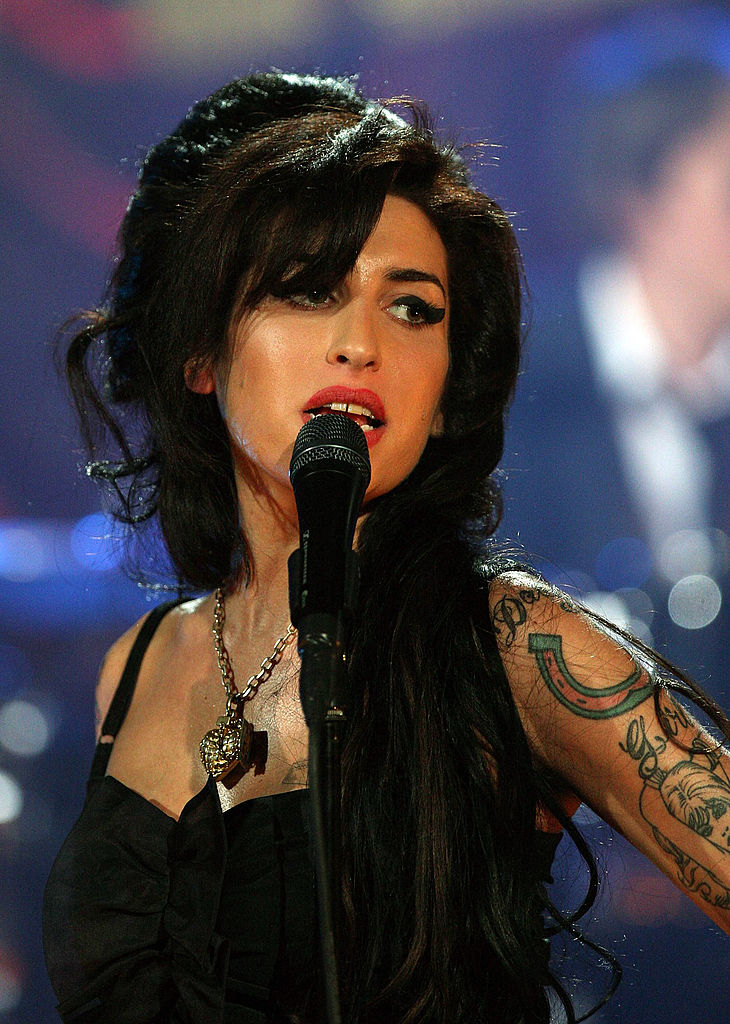 A previously unseen collection of Amy Winehouse's previously unpublished journals, handwritten lyrics, and personal photos will be published this summer. The late singer's parents, Mitch and Janis, provide the foreword to In Her Words, which will be published by HarperCollins on August 29.
"This beautiful new collection of Amy's notes and musings shows another side of Amy – her fun and witty side. We wanted to share this with Amy's fans so that they too can enjoy Amy, in her words," Mitch and Janis Winehouse said in a statement.
Coming this August, a new book, Amy Winehouse: In Her Words, will shine a spotlight on Amy's incredible writing talent, her wit, her charm and lust for life.

Find out more here: https://t.co/gI144r9rWE pic.twitter.com/hNJQvNLfsC

— Amy Winehouse (@amywinehouse) April 26, 2023
"To fully understand Amy Winehouse on what now would have been her fortieth birthday, this extremely personal and revealing book, filled with her private thoughts and emotions, uncovers the heart of the artist who dreamed big and cared deeply," HarperCollins' Lisa Sharkey added. "We could not be prouder to publish this cherished keepsake and are grateful to her parents Janis and Mitch for sharing their daughter in this sensitive beautiful book."
100 percent of the royalties it receives from the sale of In Her Words will be donated to the Amy Winehouse Foundation, with a minimum donation of £70,000 promised. The foundation was established in 2011 to help vulnerable or disadvantaged young people.
The book will be published a few weeks before what would have been Winehouse's 40th birthday on September 14. She died in July 2011 of an accidental alcohol overdose.
A movie biopic of Winehouse's life is currently in production. Back To Black will be directed by Sam Taylor-Wood with Industry star Marisa Abela in the lead role.