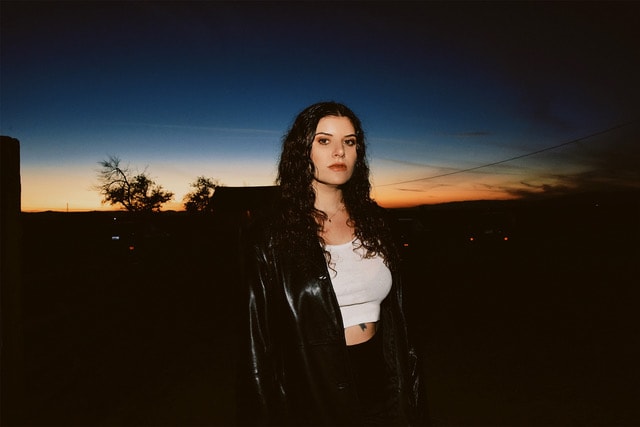 Bethany Cosentino has announced details of a solo album and confirmed that her band, Best Coast, are going on an indefinite hiatus. Natural Disaster, due out July 28 via Concord Records, will be Cosentino's first record under her own name. Scroll down to hear the lead single "It's Fine" now.
Natural Disaster was produced by Butch Walker and written by Cosentino in her native Los Angeles and Walker's Nashville studio.
In a statement, she explained why now is the right time to go it alone and put Best Coast on hold. "My identity as a human being, and as an artist, has been so wrapped up in Best Coast for over a decade. The decision to pause the project indefinitely, and explore a new side of myself, was a very difficult one to make — but it felt necessary for me. Life is too short to not give yourself what you feel you need and want. I am excited about being just Bethany Cosentino for a while and figuring out who I am outside of the 'Bethany from Best Coast' box I've lived in for such a long time."
Best Coast, which also featured guitarist Bobb Bruno, released their debut album Crazy For You in 2010. Their last album, For The First Time, arrived in 2020.

Natural Disaster tracklist
1. Natural Disaster
2. Outta Time
3. It's Fine
4. Easy
5. A Single Day
6. My Own City
7. For A Moment
8. Calling On Angels
9. Real Life
10. Hope You're Happy Now
11. It's A Journey
12. I've Got News For You