FOREVER.CLASSIC: Eem Triplin's effortless cool
After years of making tracks that nodded to his heroes, the PA-raised singer and rapper is blowing up making Eem Triplin type beats.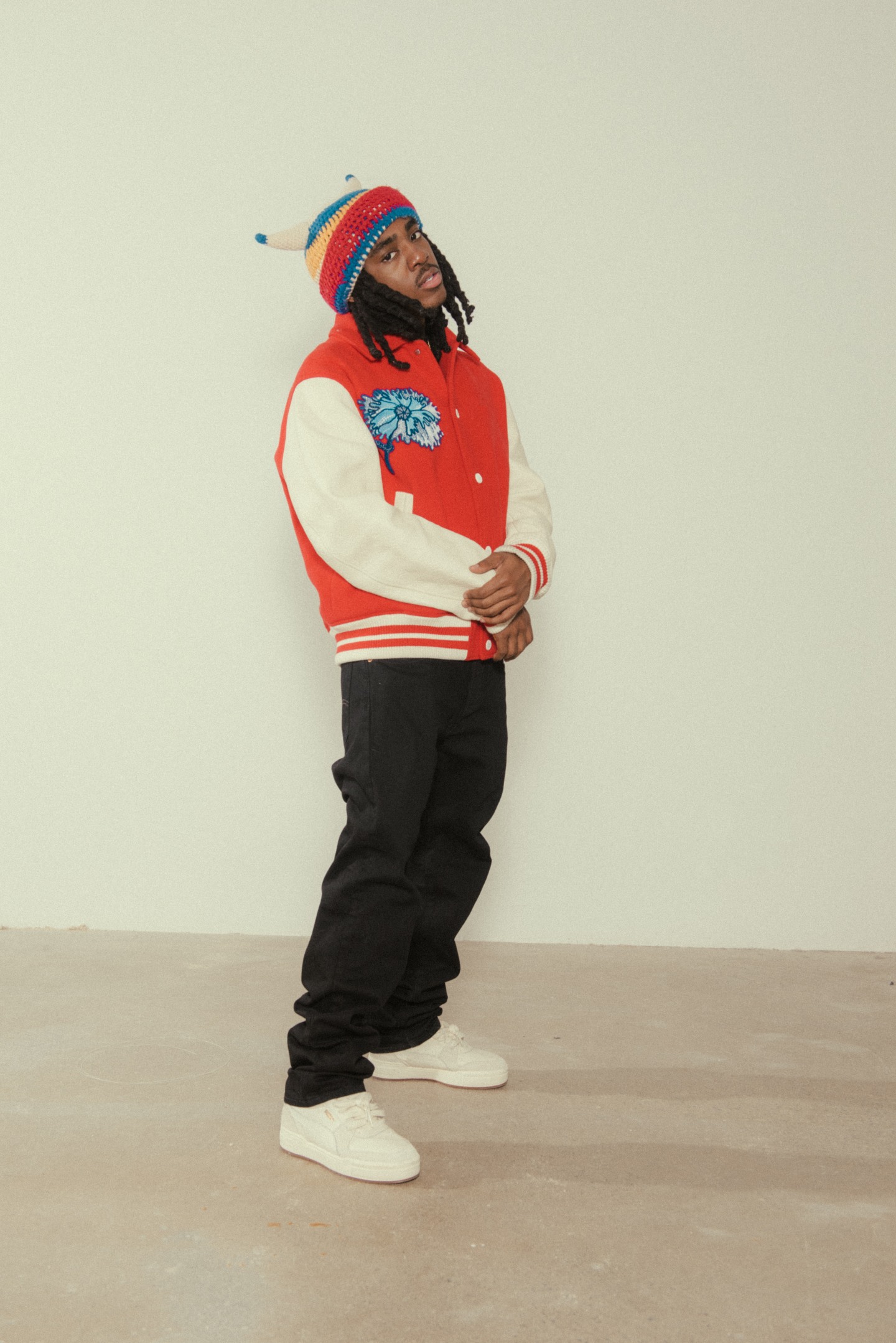 Eem Triplin approaches music like a sculptor: Each song is a slab of marble ready for him to chip away at, until it resembles the masterpiece in his head. "Every single one of my songs that pop now stems from an old idea," the 22-year-old says. "So I go back to them songs, I listen to it, and I make a modern-day version of that old song. That's what I do. 'Cause I know the ideas that I had aren't [bad]—they're just not developed yet."
It's fitting that Eem feels that way, because hip-hop has long been a culture of refinement over time, constantly evolving around a set of enduring principles. PUMA Classics can similarly be styled with any look, and have served as a reliable anchor for the always-shifting fashion sensibilities that have defined hip-hop for 50 years.
Eem's trademark vocal texture is rich and dreamy, mixed and pitched to sound like a chorus of sprites. It originated back in 2018 when he recorded several layers of vocals over a friend's beat; the song became "Bad Dreams" and sounds a little like if you crossed XXXTentacion with Juice WRLD. "Whenever I would record, I feel like my voice sounds so thin with one [layer] so I'm like, let me stack these," he says.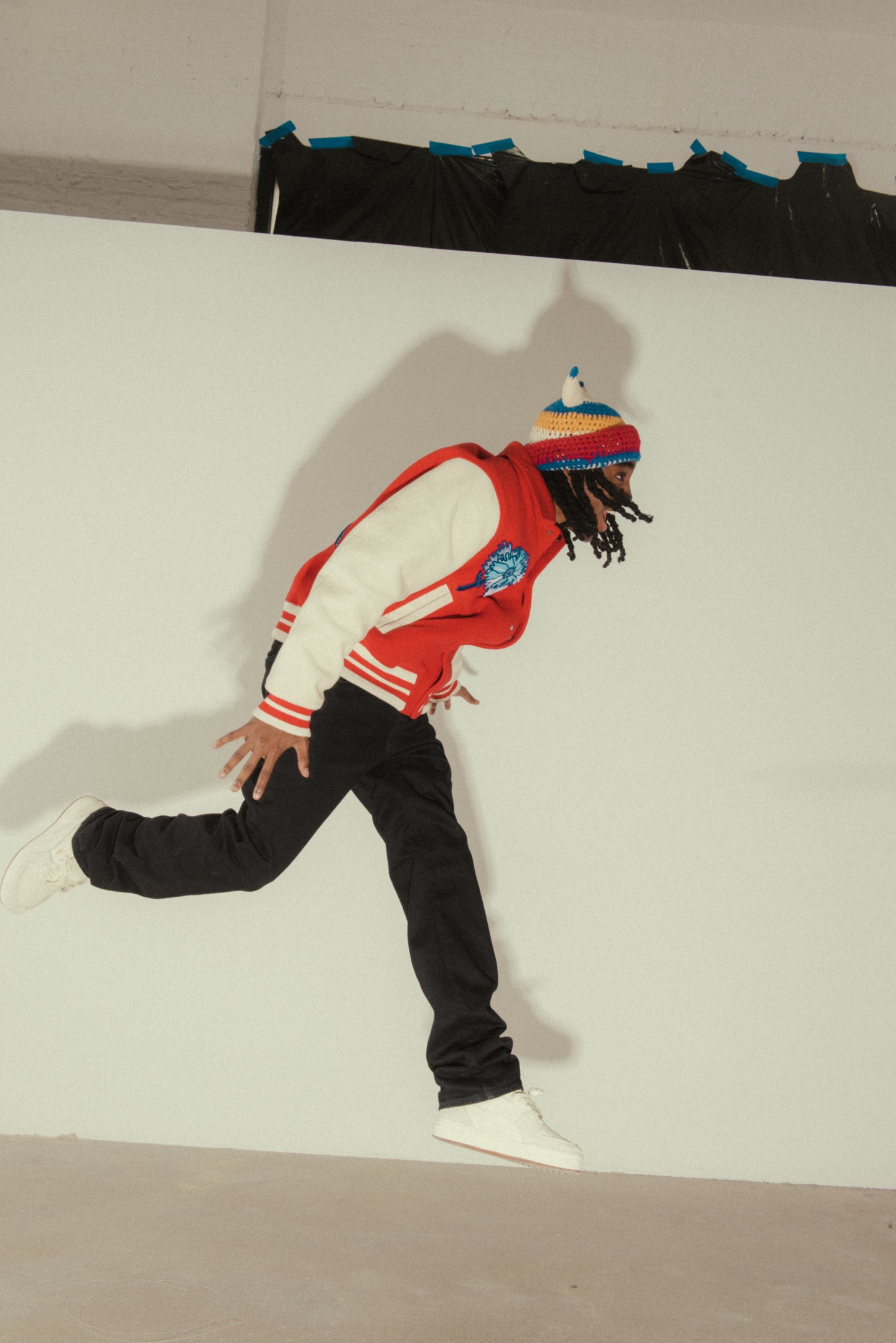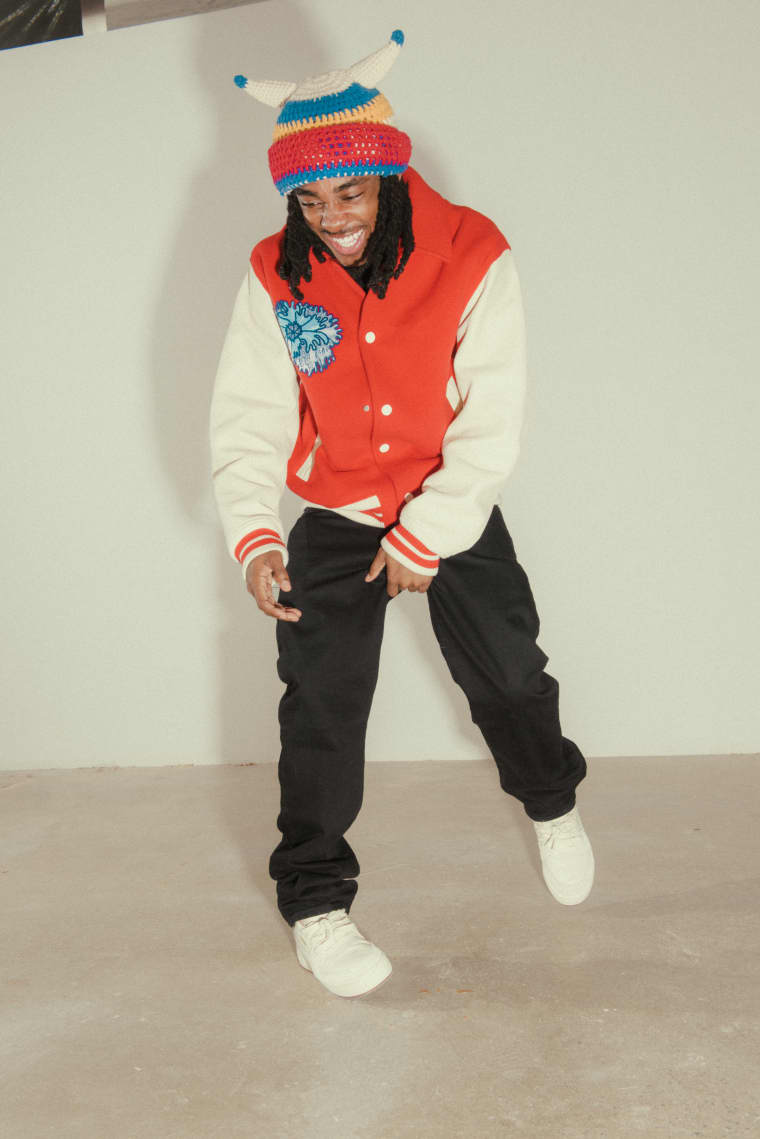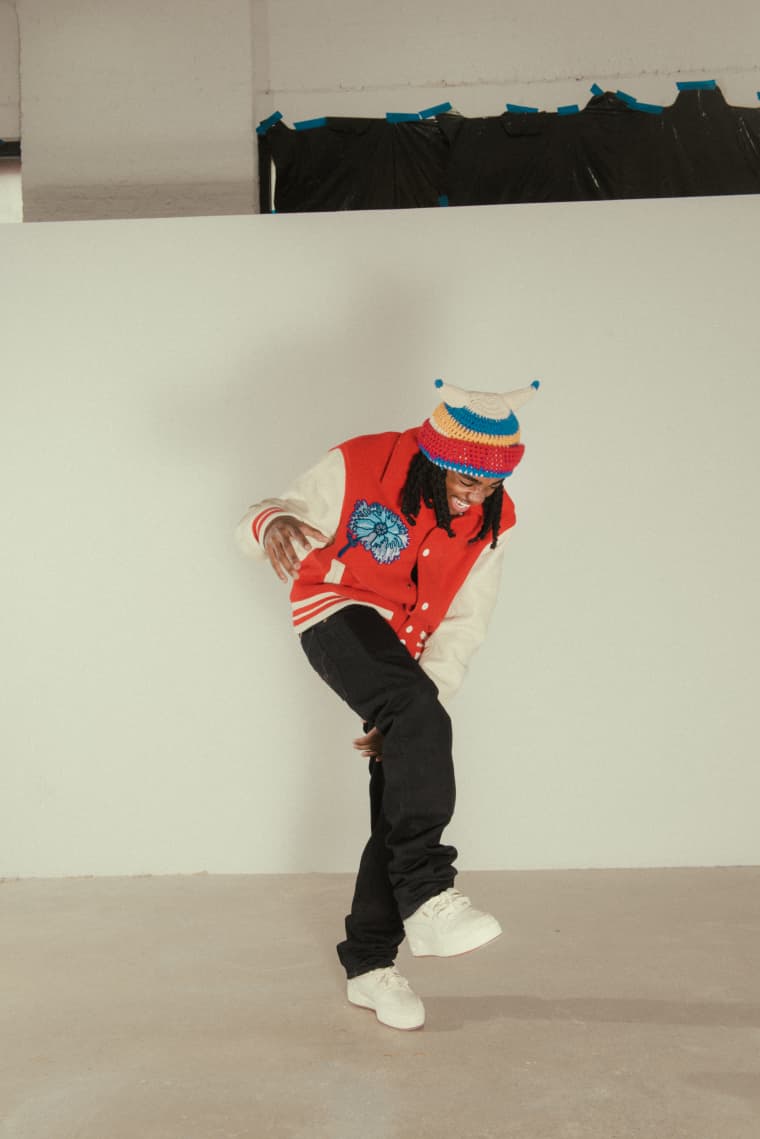 For over three years, Eem never revisited this technique, but he'd always listen to "Bad Dreams" in full when it came on shuffle in the car. Finally, in 2022, he repurposed the vocal layers for a song called "Pimp Talk," and then, mere days later, for his Tyler, The Creator-sampling breakthrough "AWKWARD FREESTYLE"—a song he had already experimented with sampling years earlier.
On a chilly March night, when Eem plays "AWKWARD FREESTYLE" at Manhattan's Terminal 5, opening for Chicago rapper LUCKI, the crowd bounces and raps along to the song's smooth groove. It's become an underground hit through TikTok, planting Eem on Rolling Loud bills and even receiving a blessing from Tyler himself. And for good reason: On the track, Eem effortlessly threads the needle between the chilly fuzz of sample drill and the warm snaps of L.A. street rap, creating something entirely his own. The real sauce, though, is Eem's soft pitched-up and layered vocals, a cool, bedroom pop-esque mutation of X and Kodak that imbues every word with soul.
Eem is still figuring out how to translate that specific, lowkey energy to a live setting, where zoomers expect to rage. While performing, instead of singing quietly as he does on his records, Eem yells every word like he's his own hype man. This is the sort of adaptation that has kept hip-hop at the cutting edge of culture throughout its half-century history—and has kept iconic items like the CA Pro en vogue. "I've seen comments where people are like, 'Oh, it sounds different live'," he says. "Dude, I can sit there and sing. I don't use Auto-Tune. But it's like, bro, I'm at a concert. We're in 2023. Kids not trying to sit there and cry, they're trying to turn up."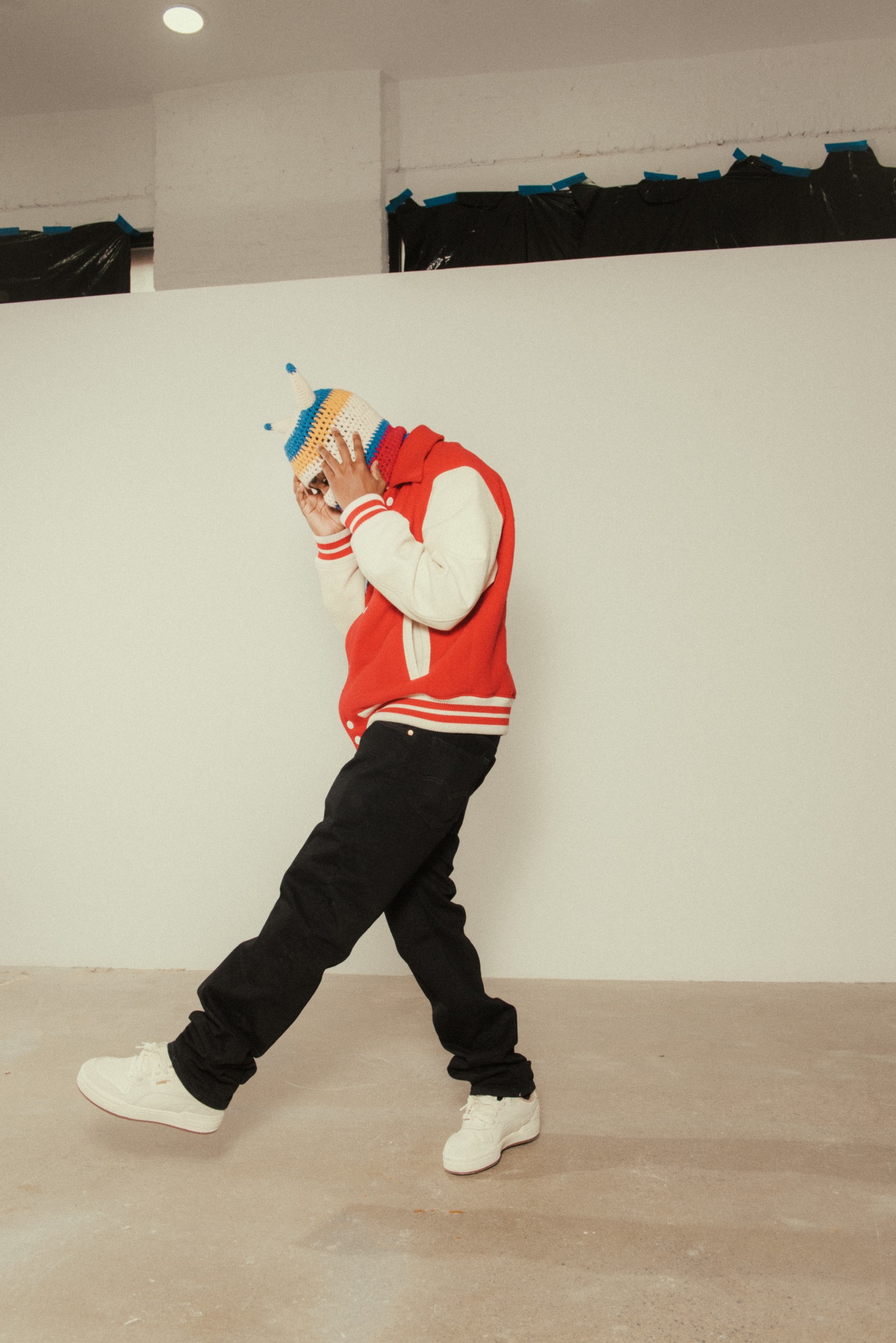 As he talks about translating his chill sound to the LUCKI tour, where the DJ plays no fewer than five Carti songs between sets, I get the feeling that he's not really destined to live in the ragey, Rolling Loud world of "underground" rap. Eem is really an R&B singer, more interested these days in coming up with effective melodies than making songs for fights. How he's moving on this LUCKI tour—pragmatic, audience-focused—is reflective of the way he's released his methodical, exacting music for years. As a teenager, Eem amassed a small fortune off selling type beats on YouTube and Beat Stars. "I'm in my grandmother's house, freshly 19, with $100,000 sitting in my account," he tells me proudly.
Eem's still a little geeked about opening for LUCKI. Along with artists like Childish Gambino, Chief Keef and Tyler, he's been listening to LUCKI as long as he can remember, and making music inspired by him, too. "I built my first, like, 15,000 subscribers off [posting] LUCKI type beats," he says.
Around 12 or 13, Eem developed an interest in beatmaking through watching his older sister Tatiana, aka Nondi_, make techno and breakcore on her computer. He started a YouTube channel for posting beats in 2015 and began uploading instrumentals like a machine. He says there wasn't much else to do in sleepy Johnstown, PA, where he grew up in project housing. In his adolescence, he would make beats, talk to girls at the mall, hang at home with friends and go door-to-door selling incense and oils that his dad made and bottled up.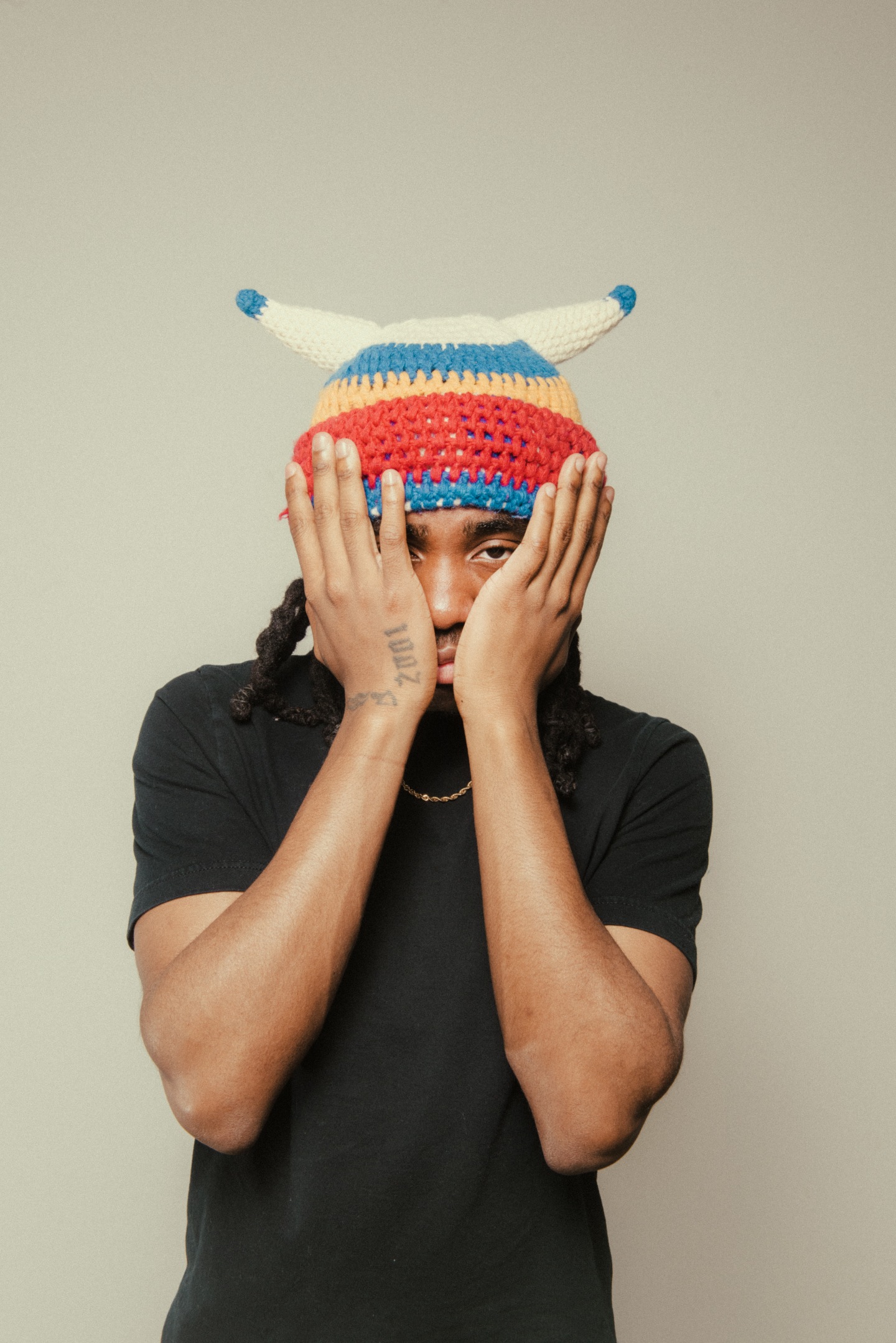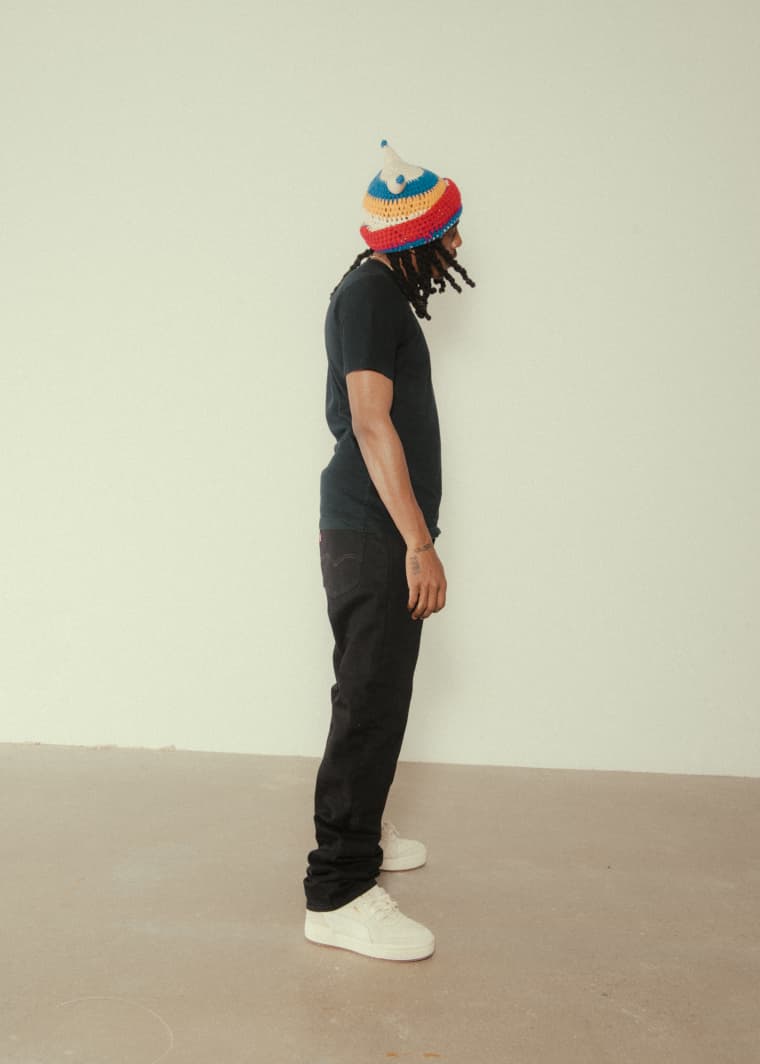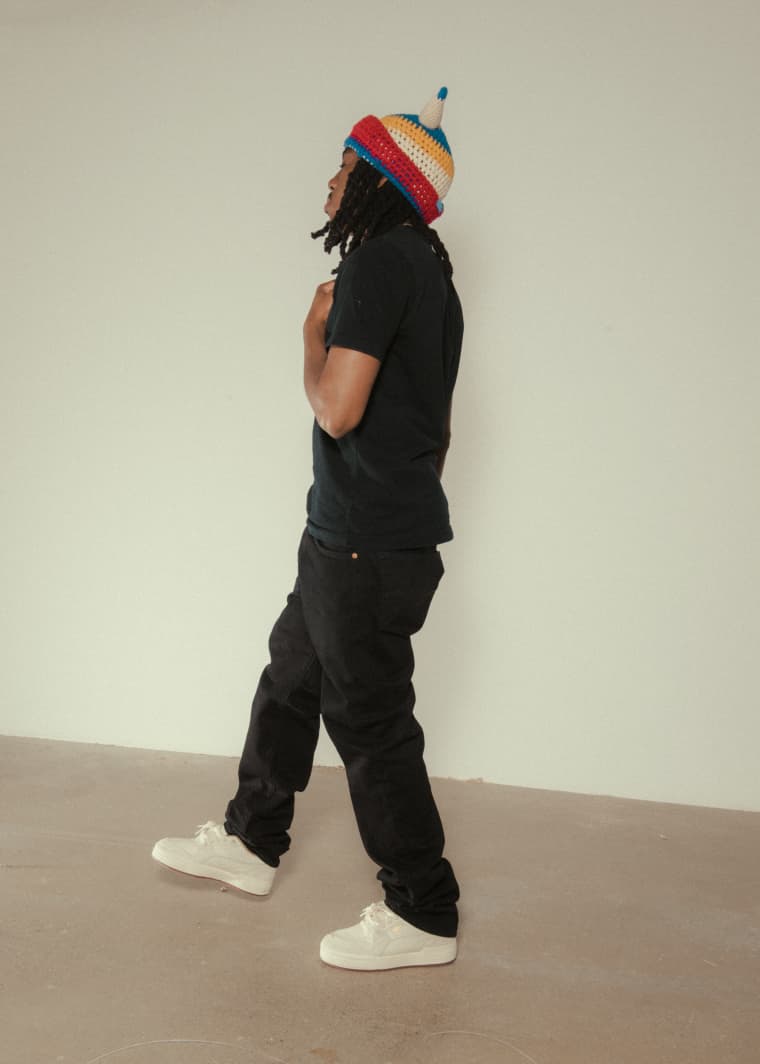 With every Drake, Pi'erre Bourne and Trippie Redd knockoff he posted, Eem grew his audience and his bank account. The view counts on his type beats crept into the hundreds of thousands, then millions. Eem finally got his big break as a beatmaker in 2018, when he started working with $NOT, and he still produces most of his own songs with loopmaker Charlie Myles.
Eem says he's been rapping as long as he's had access to Voice Memos. His catalog goes back a few years; most of the older stuff up through 2021 sounds like bad karaoke. Something shifted after "AWKWARD FREESTYLE" went viral. Eem saw a market for that song's hyperspecific, melancholic drill, and he doubled down on it. "It was just like, there's way more money in this rap s--- [than producing]," he says.
Each subsequent single has had a similarly hazy aura—a ghostly melody and supple drill bounce—such that they would all blend together on a playlist. A harsh reading of this approach is that Eem went from making other artists' type beats to making what are essentially "Eem Triplin type beats". But a more generous take is that Eem is just growing, burrowing deep into a sound and unlocking more parts of himself in it. His best songs, like the haunting "Just Friends ?," tap into a bottomless well of exes and situationships, dreams and ambitions.
Like PUMA Classics, Eem exudes an effortless cool that's informed by the culture surrounding him but comfortable in his own skin. And he's clearly doing something right: he just bought his own house in Philly off music. And right now, he's got a job to do. Eem leaves the green room for another more private one, with just his friends, to prepare his body and soul for the stage.

The PUMA CA Pro worn by Eem Triplin throughout this article are available now at JD Sports.